The Cats are in Columbia for Today's Top 10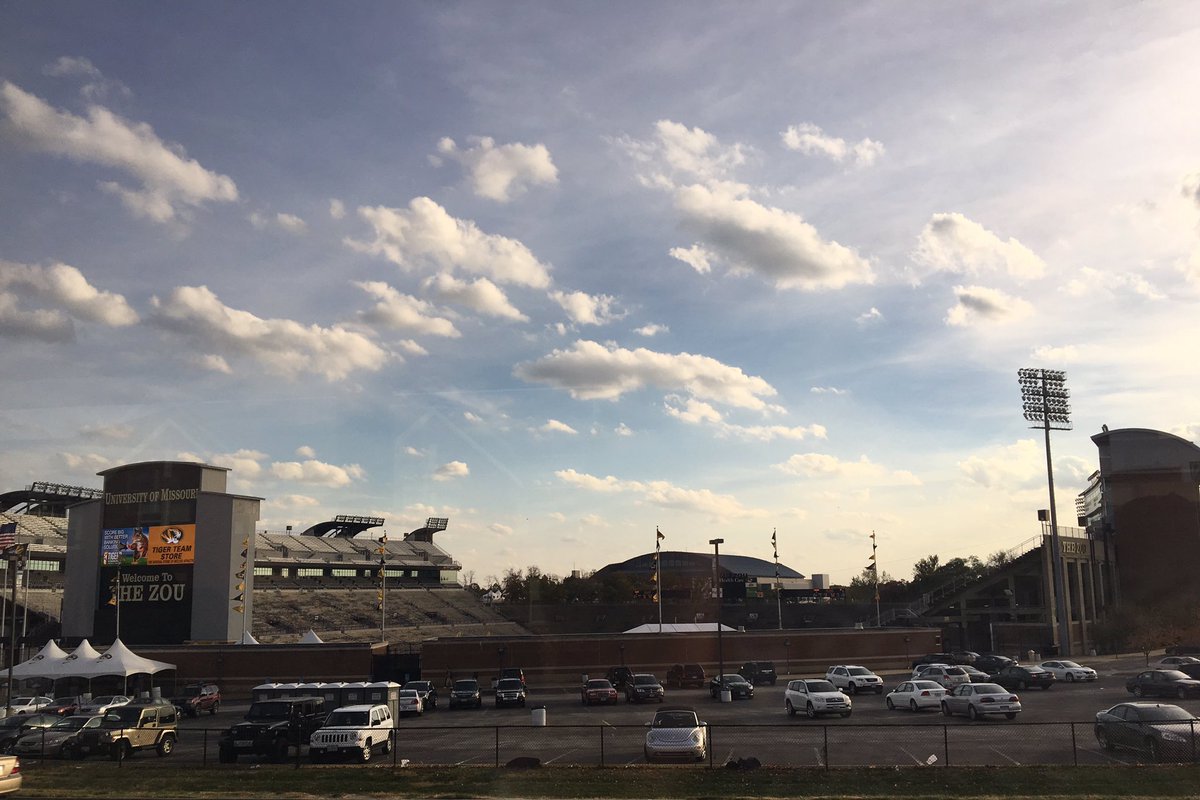 Before getting into the nitty gritty of this morning's game, allow me to set the scene.
Upon arriving in Columbia, Missouri, the first task at hand was retrieving my press and parking passes at the Hearnes Center, the former home of Mizzou men's basketball. I didn't expect anything miraculous from the arena, but I could not believe what I was seeing when my eyes gazed upon "The Zou." If the picture above from @UKFootball looks sad, it's because it is.
Farot Field at Memorial Stadium would be the worse SEC venue if not for Vanderbilt. Middle Tennessee was not intimidated last weekend because their stadium is similar. The only difference between WKU's football stadium and Missouri's is that Mizzou just finished a renovation two years ago to add more suites at the "Tiger Deck," yet it's still not dramatically more impressive than the team that just recently joined the C-USA.
I shouldn't hate too much. UK has fed off the stadium's energy in their two previous trips by playing with ZERO energy. They must bring it today.
I also would be doing a disservice to the fine people of the Show Me State if I didn't commend them for having a beautiful campus. With the athletic complex, campus, greek row and the quaint downtown all nearby, I could have easily been convinced to attend Mizzou.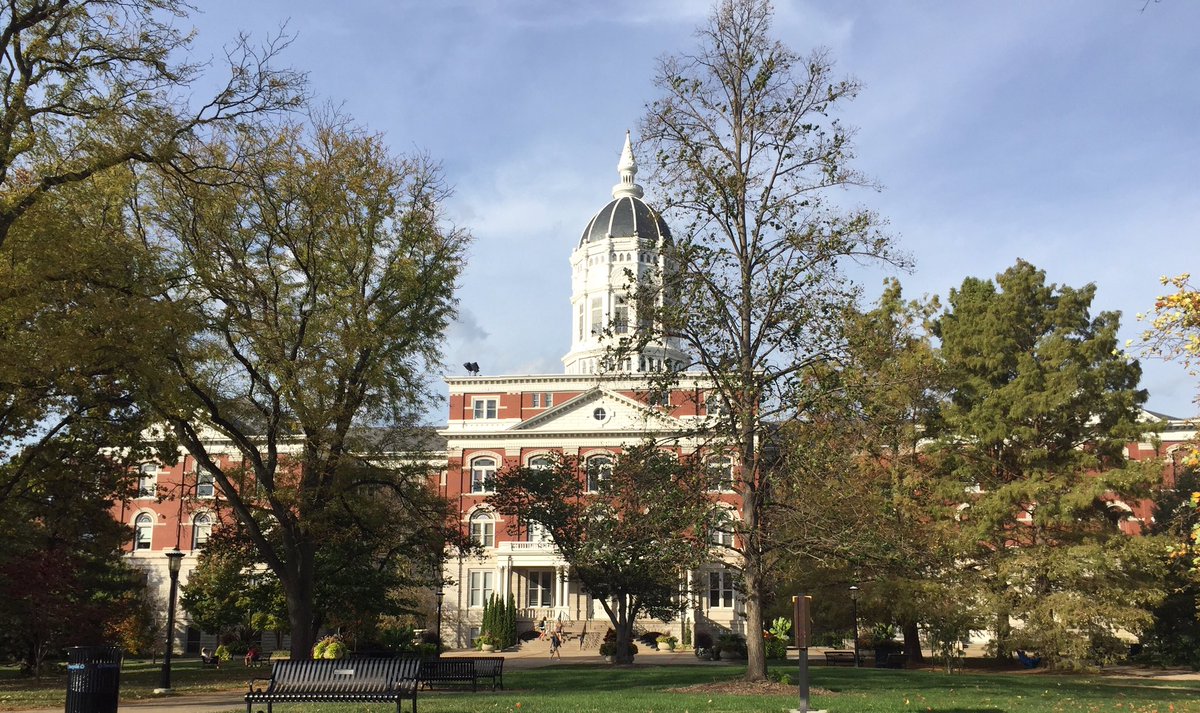 1. Your Early Gameday Schedule
9:00 — KSR Pregame Show begins on 630 WLAP
9:45, 8:45 CT — The Cat Walk in Columbia at Gate 6W
10:00 — Freddie and Christi take over with the Countdown to Kickoff
12:00 — Kickoff on the SEC Network with Tom Hart, Andrew Ware and Cole Cubelic
2. Mizzou is Fragile
Mark Stoops was proud to proclaim earlier this week that his team is no longer fragile, able to handle all types of adversity. That is not the case with the Missouri Tigers. Mizzou is coming off a homecoming loss to Middle Tennessee State. Their only two wins this season were against Delaware State and Eastern Michigan. They won 12 games in 2013, 11 in '14 and only 5 in '15. They must win today for any hopes at postseason play. If Kentucky sprints out to an early lead, they will lose the crowd and likely their will to win.
3. Keeping up with the Tigers' Tempo
Under Gary Pinkel, the Tigers were known for their defense. Now, they have the league's worse defense. Their only way to win is through their uptempo offense, averaging around 80 plays a game. They will do their best to stretch out UK's defense and wear them down by running a play every 10 seconds. If the Cats can get them behind the chains with great first down defense, Mizzou will struggle. If not, the defense will rely on long possessions from the offense to give them time to catch their breath on the sidelines.
4. Today's Uniforms
The Cayts will be rocking the BEST uniform combination in their repertoire: blue helmets, white jerseys and blue pants.
5. One Hell of a Preview of the Cayts
I'm surprised this magazine didn't spell Cats with a "y." KSR fan @christie98 picked up this magazine at her Columbia hotel, only to discover that Maxwell Smith and Mikel Horton would hold Kentucky's keys to victory.
6. NBA Cats in Action
Saturdays are for the Boys and College Football, but with the NBA League Pass' free trial still underway, you can watch over a dozen former Cats tonight, highlighted by the nightcap in Sacramento.
7:00 — Boston (James Young) at Charlotte (Aaron Harrison & MKG)
7:30 — Memphis (Andrew Harrison) at New York Knicks
7:30 — Orlando at Cleveland (DeAndre Liggins)
8:00 — Indiana at Chicago (Rajon Rondo)
8:00 — New Orleans (Anthony Davis & Terrence Jones) at San Antonio
9:00 — Portland at Denver (Jamal Murray)
10:30 — Minnesota (Karl-Anthony Towns) at Sacramento (Boogie, WCS & Skal)
7. The Thriller Parade is Tonight in Lexington
Tonight at 8:00, the Thriller music video will be relived by thousands, starting at the Kentucky Theater with zombies crawling down Main Street to the Pavilion. Deciding to partake in the annual tradition is one of the best decisions I've ever made. You would not believe how scared little kids get when they see a 6'6″ cowboy zombie. You were supposed to register in advance, but if you know the dance and how to put on makeup, you won't be turned away.
8. High School Football Scores
Belfry 21, Johnson Central 16
Shelby County 33, South Oldham 32
PRP 42, Central 3
Ballard 31, Doss 20
E-Town 51, Glasgow 30
Harlan County 48, Bell County 12
Lex Cath 23, Southwestern 22
Beechwood 42, Newport Central Catholic 14
9. Game Four at Wrigley
The Cubbies let one get away last night, falling 1-0 in their first World Series game at Wrigley since World War II. They get the chance to even the series tonight at 8:08('s and Heartbreaks).
10. Today's College Football Schedule and Scoreboard