The Cats are a 100/1 Longshot to Win the SEC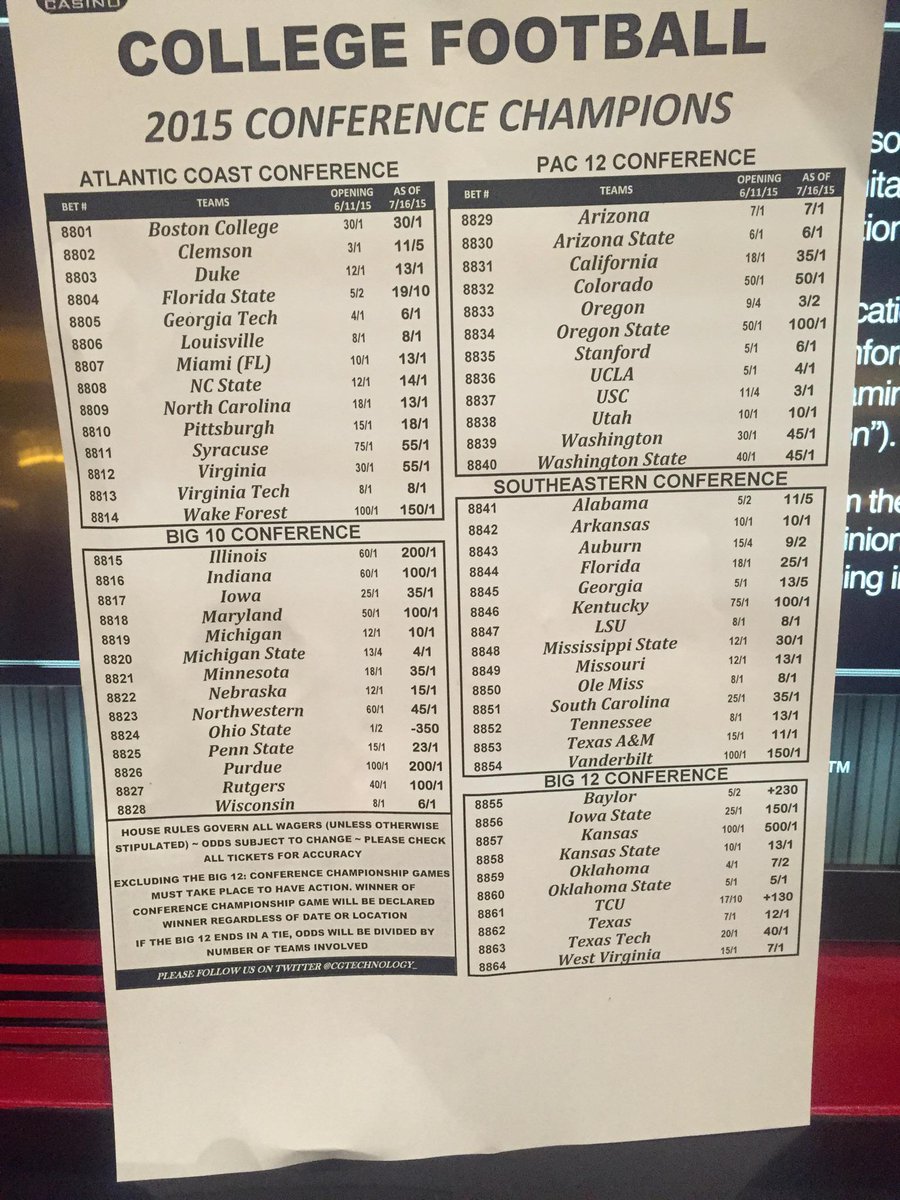 With the KSR crew out in Vegas the betting lines are rolling in like log down the Appalachian Mountains. Today's latest odds direct from the casino floor: Chances each team has to win their conference.
The SEC
Alabama 11/5
Georgia 13/5
Auburn 9/2
Ole Miss 8/1
LSU 8/1
Arkansas 10/1
Texas A&M 11/1
Tennessee 13/1
Missouri 13/1
Florida 25/1
Mississippi Stat 30/1
South Carolina 25/1
Kentucky 100/1
Vanderbilt 150/1
Two things pop out to me. 1. Kentucky is a long shot with a tough schedule. 2. The SEC race is as wide open as it's ever been. Time to shock the world.