The back of the scoreboard is done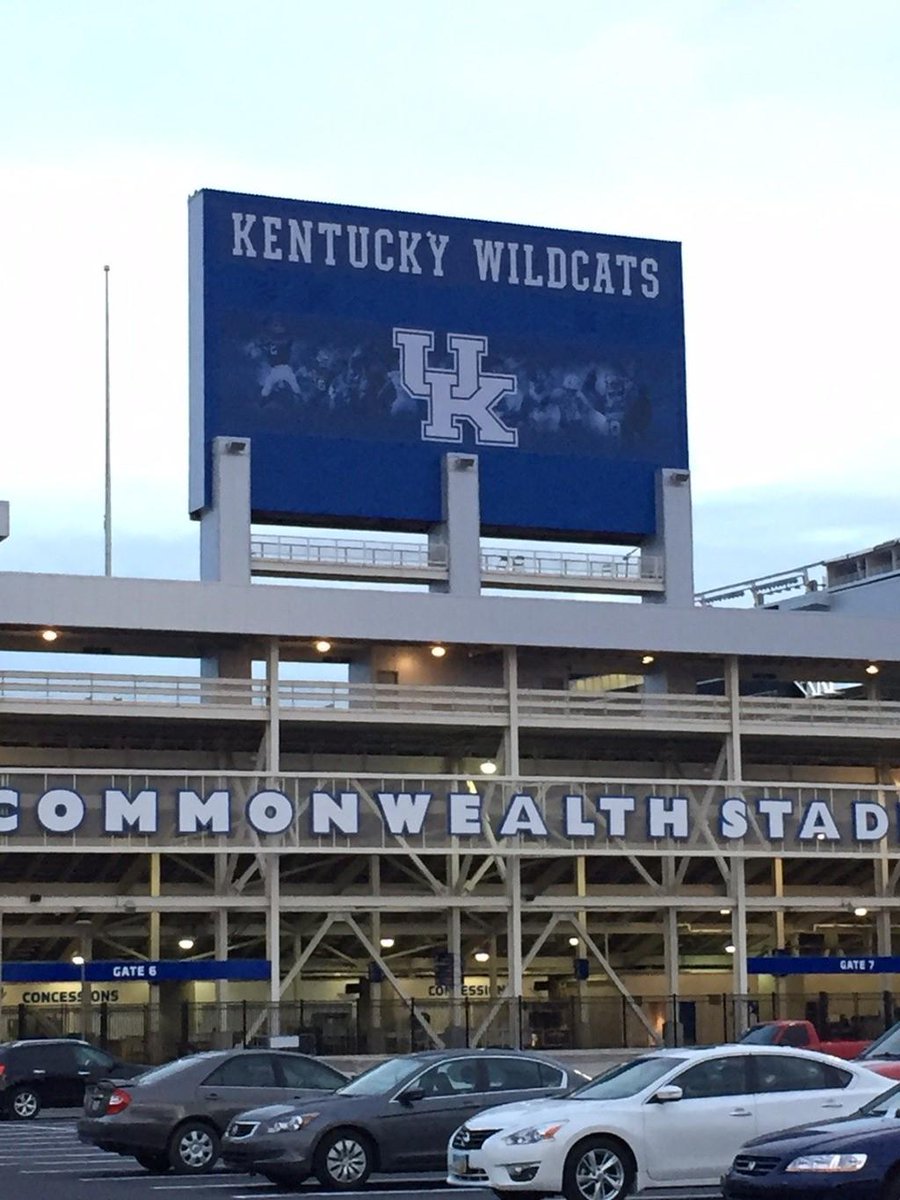 The back of the video board facing Nicholasville Road is now finished, featuring a mural of former players and the new UK logo.
The original design had "'Til the Battle is Won" in block letters, but after Chester led a coup against it, UK went back to the drawing board, offering four designs for fans to vote on. The one above narrowly beat out the mural of the players with the Kentucky state outline, which may grace the back of the other video board facing the Nutter Field House.
Thoughts? Crooked K and all, I like it.
UPDATE: Here's a picture of the other video board, courtesy of Freddie Maggard.