Tennessee teases switch to Nike with "Game of Thrones" spoof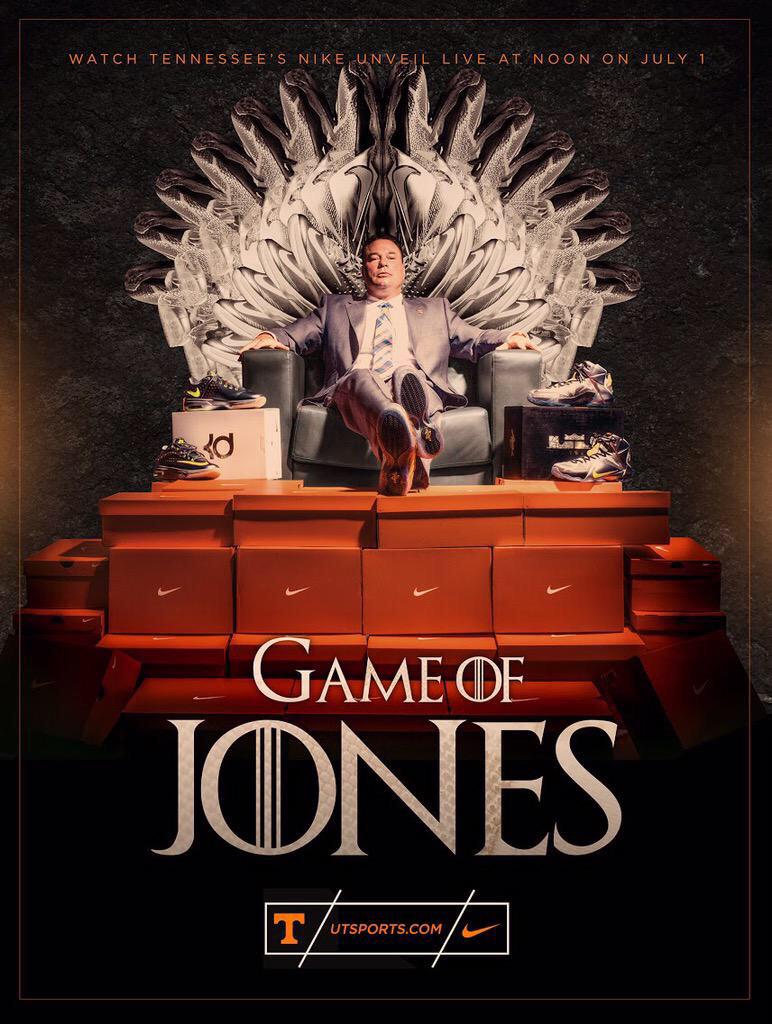 Tomorrow, Tennessee makes the wise switch from adidas to Nike, and as you might expect, they're pretty excited. So excited they put Butch Jones on a throne made of shoes and shoe boxes to celebrate. In case you don't have an HBOGo login, that's a spoof of the Iron Throne from "Game of Thrones"–err, excuse me, "Game of Jones." Get it? LOL.
The Tennessee marketing department has been pretty wacky lately, but I give them props for this, a nice recovery from the Josh Richardson talking basketball tweet from over the weekend. And, I don't blame them for hyping up the switch. After seeing Louisville's new adidas uniforms, I'd be pretty pumped to switch to Nike too.
(As an aside, if you're interested in just how bad things are for adidas right now, check out this article by Lost Letterman's Jim Weber.)