Tennessee had a motivational trash can on the sidelines last night and it was perfect
Tennessee somehow beat Georgia Tech last night, but the real story was a trash can on the Volunteers' sideline, which became the perfect symbol for the program in Butch Jones' fifth season.
The trash can — decorated in the Vols' signature orange and white checkerboard and the motto "HTB" ("Hunt the Ball") — was meant to motivate the defense to force turnovers. An assistant coach held the trash can in the air when the Vols were on defense, and after forcing a turnover, the Tennessee players came over and dunked the ball into it. It was just as ridiculous as it sounds, and in the long list of Butch Jones' cheesy gimmicks, by far the worst.
Champions of Trash. #RollTide pic.twitter.com/rCPg60zKb3

– Alabama DieHards (@AlabamaDieHards) September 5, 2017
REE JECTED https://t.co/v7oVLAzIi1 pic.twitter.com/KgFWH0pJH9

— SB Nation CFB (@SBNationCFB) September 5, 2017
Tennessee may have stolen the win from Georgia Tech, but the Vols gave up 41 points and 655 total yards (535 yards rushing) on 96 plays. As Tennessee struggled, the trash can became an easy target on Twitter:
EXCLUSIVE look inside the trash can on Tennessee's sideline: #TENNvsGT pic.twitter.com/FdC2ZULyaS

— Jake Weaver (@JWeaverFootball) September 5, 2017
Tennessee's coaching staff had to agree to have a man hold a trash can up the entire game. Of all the props in the world, they picked that. pic.twitter.com/0lGw9Rz2LG

— Mark Harris (@TweetsByHarris) September 5, 2017
Gonna be weird when three Tennessee players grab their coach and dunk him in that trash can.

— Gary Parrish (@GaryParrishCBS) September 5, 2017
Somebody who beats Tennessee needs to steal the trash can and turn it into a rivalry trophy

— Matt Brown (@MattBrownCFB) September 5, 2017
That trash can on Tennessee's sideline is pretty neat. Here's a pic if you haven't seen it yet pic.twitter.com/3XmK7ocmu4

— Bruce Winegar (@Bruce_Dubya) September 5, 2017
Again, the Vols got the win, but a trash can? Only Butch Jones would think that's a good symbol to use for his defense. This is the man that gave us the "brick by brick" metaphor, which Farm Bureau Insurance made into an ad back in 2013:
And who can forget when he told reporters last year that while his seniors may not have won the SEC East, "they've won the biggest championship — that's the championship of life."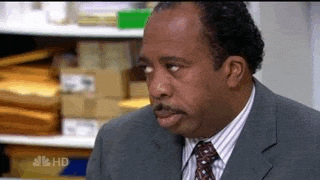 And then, in February, Butch justified his 17th ranked recruiting class by saying the "only five-star that we even concern ourselves with is a five-star heart."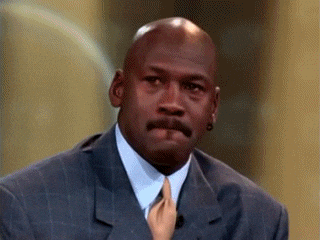 Really, we should have seen the trash can coming. After all, as our favorite Alabama fan said eight years ago, Neyland Stadium is a garbage truck workers' convention: