Stoops with his graduating seniors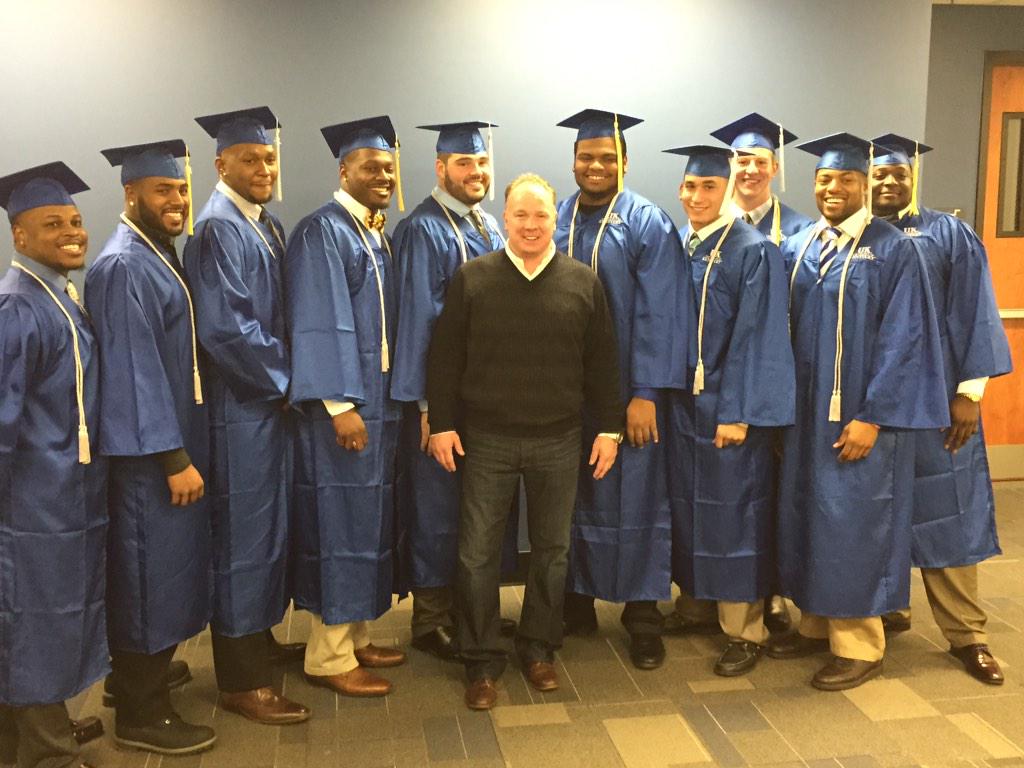 Today is Graduation Day at UK, and fourteen football Cats will receive their diplomas this evening at Memorial Coliseum: Tyler Brause, Alvin Davis, Mike Douglas, Tre Dunn, Teven Eatmon-Nared, Jabari Johnson, Malcolm McDuffen, Raymond Sanders, Ronnie Shields, Miles Simpson, Maxwell Smith, Za'Darius Smith, Darrell "D.J." Warren, and Zach West.
Mark Stoops posed for this picture with some of his graduating seniors a little while ago. Congrats to them, and a special note of congratulations to two of our own, Wilder Treadway and Hayley Minogue, who will also graduate this evening. Wilder and Hayley have done an incredible job covering UK Hoops in the most ridiculous manner possible, and hopefully we can hang on to them at KSR a little while longer.