Stoops on whether the stadium will be done by Sept. 5: "I hope so"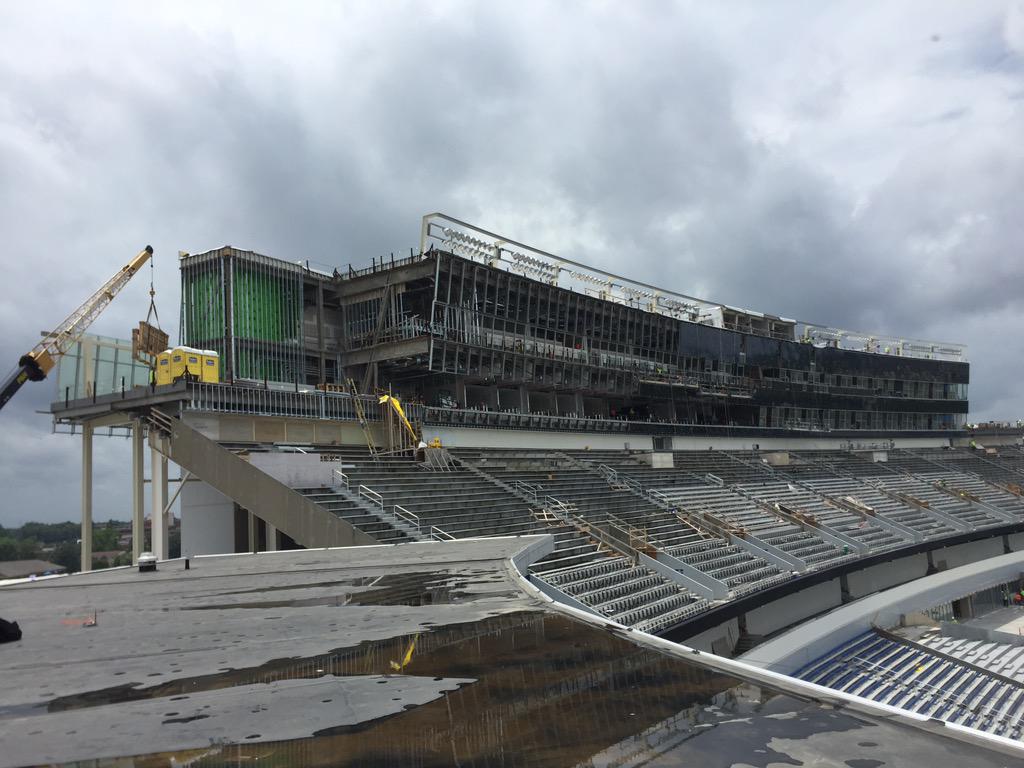 We've been hearing some rumblings that the new Commonwealth Stadium may not be completely finished by the season opener on September 5th. I asked Stoops about that this morning, and while he didn't give me an answer, there was a bit of anxiety on his face.
"I hope so. You have to talk to Russ Pear on that," Stoops said to laughter. "I did drive by there yesterday and walked in the stadium, took a look around. I saw progress."
How often does Stoops check in on the progress?
"I don't go in there too often, to be honest with you," he said. "Once every week or two. I tried to stay away as they were laying the turf. I really wanted to see it when it was done, but I peeked in there a few times. Obviously it's done now and settling in. The field really looks good and the stadium is coming together."
Now, can someone get us Russ Pear's number so we can ask him?