SEC Media Days: Mark Stoops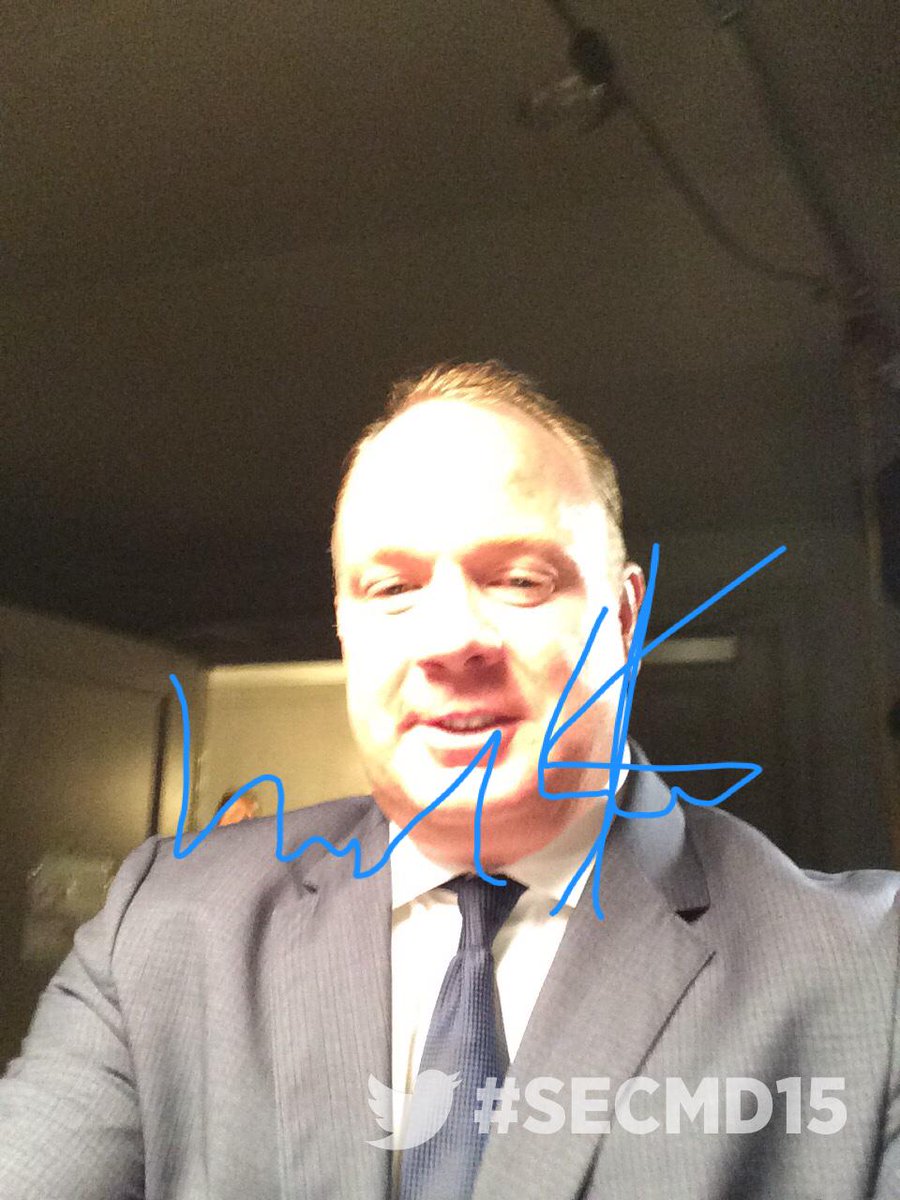 Mark Stoops should be commended for taking three seniors to Media Days. For AJ Stamps, Jordan Swindle, and Melvin Lewis, today will be a significant and memorable life event. First class move by the Lead Cat.  Given its new lair, BBN expectation is high. Realistically, Kentucky will be in a twelve week fight for bowl eligibility. Here are Mark Stoops' comments followed by my interpretation:
SEC Network Interview Comments
– Progress is the big thing.
– I'm going to miss Bud Dupree. I don't know if we can replace him.  Going to do so by committee.  Denzel Ware and Jason Hatcher are a couple guys.
– Feel good about defensive progress.  Wanted to make transition to 3-4, settled down on clear identity.
– Asked to relate UK football identity to all-time great boxers, Tyson, Ali, and Mayweather. Stoops answered Mike Tyson and mentioned biting off Holyfield's ear.
– Blue collar is who I am. Grew up with very little in a tough environment. I could taste it growing up, that's who I am.
– Got to learn how to make plays. We had our chances.  We have to be poised and make plays when we have chances. -We have to take care of the things we can control. I like what the team's doing. Getting into year three, you expect growth. With knowledge and experience we have more understanding that can translate into wins.
– Great QB competition. Drew Barker is pushing him. Very impressed with Patrick. Pleased with Shannon Dawson and seeing Patrick grow in the spring.
– Feel good about three running backs.  Boom is a guy with homerun capability. Needs to continue to grow and develop. Horton looks good. Kemp has the fight and desire we were talking about. Was proud of Kemp in South Carolina game.
– We have to finish season. We have to start good again. I like to look at it as the progress we make. I can't say 6 games is a goal, I'd be giving up on the other 6.  I feel good about work ethic, attitude, and recruiting of our team.

Paraphrased Media Days Remarks
– Great to be back my third year back at SEC Media Days. Glad the first two years trying to build this program didn't kill me.
– Worked hard to make Kentucky relevant in the SEC East.
– Year ago talked about approval and funding of improvements and renovations.  Our Football facility, steel going up each and every day.  Completion set for next summer.  Very key pieces as we go forward. Progress has been made in both facilities and football team.
– Very proud of Jordan Swindle, AJ Stamps, and Melvin Lewis.  Quality young men.
– One change in offensive staff, Shannon Dawson.  Previously offensive coordinator at WVU. Made great progress in 15 practices in spring. 
– Also like the way the players responded to Dawson.
– Defensively one change with addition of Andy Buh.  Needed right fit for that position. In the SEC offenses are getting more and more difficult to defend. Needed a big picture guy.
– Really looking forward to this year (defense). Feel good about the unit. Appreciate the work DJ Eliot and all defensive coaches worked hard to make transition from 4-3 to 3-4. DJ's done a great job of working through that.
– Have a strong identity on both sides of the ball.  Year three we should be better.
– The more work you put in, more talent you have, more confident you'll be.
Questions and Answers
Q: Which players stood out from spring to fall?
Stoops: Jordan Swindle been a great leader. Jon Toth is a guy not talked about much. Expect a big season from him. He's really done well. Defensively improved inside linebackers, Josh Forrest and Ryan Flannigan.
Q: Melvin Lewis mentioned that Matt Elam has been working out on his own. Lot of guys working without coach guidance. What does that say about your team?
Stoops: Melvin has been a guy trying to lead to give extra motivation. What it takes from all the team. Need more leaders. We work very hard developing leaders. Great sign for coaching staff.
Q: What's the fan base's current expectation and first basketball reference?
Stoops: Embrace expectations. They expect to see a hardworking, blue collar football team. Our fan base is terrific. Basketball does nothing but helps us. Our fan base supports all UK programs. Our job to continue to build program to put a quality team on the field.
Q: Discuss the upcoming Thursday night Auburn game.
Stoops: Real challenge, haven't had opportunity to play Auburn. Great deal of respect for Auburn on both sides of the ball. Recruits at high level, we'll have our hands full. Excited about it, national television game on a Thursday night.
Q: Couldn't get six wins for a bowl, how frustrating was that and what to do to get to bowl?
Stoops: Win or lose, as we go in to address our team, it's about that week. I was pleased with preparation, I didn't feel very good about how we played in those games down the stretch. It's our job as a coaching staff to develop mentality to make plays we were able to make to win the game. Pleased with the way we came out to start the season. Year one our team wasn't able to handle the work I gave them coming out of camp. Very confident and like the way we came out of camp last year. We have to learn now how to sustain. We have to continue to breed confidence and depth. We have to continue to grow.
Q: Talk about Ramsey Myers and Kyle Meadows' progress.
Stoops: Ramsey is progressing. Kyle is a guy we really need to count on. He's working hard and doing good things. George Asafo-Adjei is another tackle I feel really good about. Physically imposing player and been a good leader.
Q: Talk about the importance of last year's South Carolina game and this year's game in Columbia.
Stoops: It was a big game for us. Our fans were excited. You do feel that you need to deliver. Quality football team that's extremely well coached. Drastic swings both ways. Being able to hang in there and make plays when game was on line. We have a very small margin of error. Proud of that game, look forward to all the games this year. I've known Coach Spurrier for a long time and have great respect for him.
Q: Talk about importance of recruiting Ohio.
Stoops: It's very important for us for several reasons. Proximity alone, we attack Kentucky and proud of efforts of our staff for recruiting top Kentucky talent. We treat southern Ohio as instate as well. Central-northern Ohio makes sense. We'll continue to grab players from the south.
Q: Go into preseason camp with two quarterbacks, does Reece Phillips have chance to get in QB mix?
Stoops: He is behind the other two guys, absolutely he'll have an opportunity. Every player on our team has an opportunity. The other two guys have a leg up due to reps.
Q: Beginning of season, RB by committee. Boom emerged as the guy. Discuss RB position group.
Stoops: Boom is a guy that has exceptional talent, he has that game breaking capability that you're looking for. Boom like all our players needs to grow in certain areas. I'm happy with Boom but he does need to continue to impress. Pleased with effort of Kemp and Horton is a talented guy. Boom is a key piece to us and our success.
Q: Talk about AJ Stamps and secondary.
Stoops: AJ was a guy that came in a year ago and able to make an impact right away. He came in and did not disappoint. Been a good leader for us. We expect more and more out of AJ as he grows as well.
Q: After administration invested in facilities, is expectation to produce higher?
Stoops: Is there any other way? You all expect me to make progress every year and certainly my bosses do.
My Interpretation
A positive and confident appearance. Stoops often mentioned current facilities upgrades as this was a direct communication to recruits, boosters, and fans. By mentioning the staff's commitment to the 3-4 defense, Stoops was also speaking directly to defensive prospects that fit that scheme. This also provides a defensive identity, something that had been missing. Very smart move. I found it interesting that he didn't specify a starting quarterback but was complimentary of Patrick Towles. Also when discussing RB's, he mentioned all three returners and didn't single out one as being the dominant player. This is a message to his current roster that fall camp will feature positional competitions across the board. No more failing up due to lack of depth. That was the most refreshing aspect I took from today's appearance.
He didn't hide his displeasure in losing games down the stretch. By addressing the fact that his players can control only what they can control by making plays when it counts, this tells me that the Louisville dropped interception and dropped pass in the Swamp remained a prevalent off-season thought. UK was close in 2014, can't have that chance back. Have to learn and move forward. However, the sting is still there.
Mark Stoops had the imposing challenge of following Alabama's Nick Saban. Stoops' confidence and edginess tells me that due to his roster's talent increase, he's more comfortable discussing current players. Strong performance by the Kentucky Head Coach. Message was sent. How it's accepted will be displayed on September 5th.