Rogue's Gallery: New Football Foes To Watch
A new chapter has begun in the book of Kentucky football. Kentucky is on the rise and new eras are beginning all around the SEC and UK's schedule. No more Manziel. No more Murray. No more Franklin or Jordan Matthews. No more McCarron. No more Manziel. No more Bridgewater or Strong. There are a lot of new faces and a lot of new question marks for the upcoming season. Let's meet some of UK's newest foes:
Vanderbilt: New Coach Derek Mason
If the Cats are going to move up the ranks of the SEC then a good place to start each season is by beating Vandy. With Franklin gone you'd expect the 'dores to fall back into the cellar but Derek Mason's goal is to make sure that doesn't happen. Mason is a west coast guy who previously coached as defensive coordinator at Stanford and was a finalist for assistant of the year. Mason did great work in Cali but he will have his work cut out for him keeping Vandy afloat.
South Carolina's New DE Gerald Dixon:
For years South Carolina's defensive line has been on of the best in the country anchored by the top rated guy in this year's draft Jadeveon Clowney. The USC D-line was one of the catalyst's for the Gamecock's rise up the SEC east standings and made them a constant threat each season. Now three guys are gone from last season so the old ball coach is going to be searching for some answers. Those answers may come in the form of senior Gerald Dixon. While there is little chance his production is even close to matching Clowney he may be able to disrupt a Kentucky team rolling out a QB with a max of 6 games experience.
Georgia: New Starting QB Hutson Mason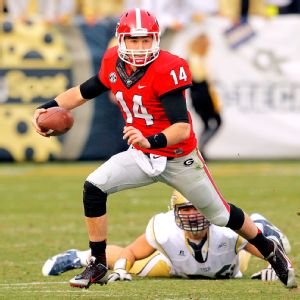 A new era has begun in Athens as Aaron Murray will no longer be leading the Bulldogs onto the field. Instead this November UK will host Georgia and likely new starter Hutson Mason. Mason isn't exactly a new opponent to Kentucky as he took over last season when Murray tore his ACL against the Cats. Mason came in and went 13/19 against UK with 189 yards and a TD in a 59-17 rout. UK should be improved across the board next season and see Mason again at home so hopefully the score is a little better.
Louisville: New Starting QB Will Gardner & Old Coach Bobby Petrino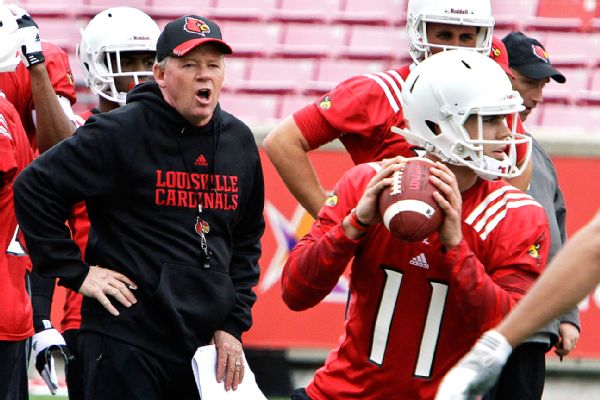 Does it matter who we will be facing this November in Papa John's stadium? No matter who is under center and who is on the sidelines when the Cats meet the Cards it's always the biggest game on the schedule. Both teams are now in rebuilding mode and both could need the final game of the year for bowl eligibility. It's a long wait until November 29th.
Which of these new faces do you most want to play?