Florida suspends Will Grier for the rest of the season (UPDATED)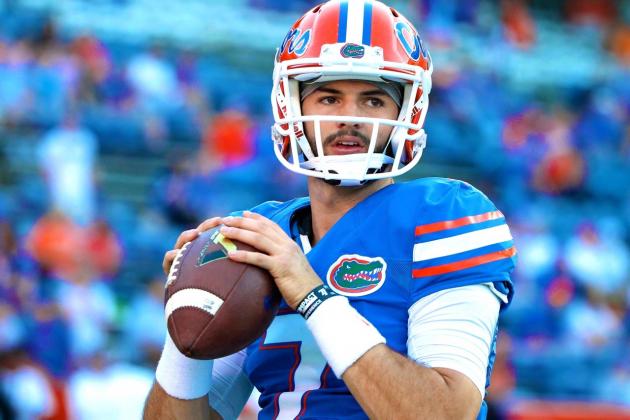 The SEC East race just got A LOT more interesting. According to Mike Huguenin, Florida has suspended starting quarterback Will Grier for the rest of the season for a violation of NCAA rules. ESPN's Brett McMurphy is reporting Grier tested positive for performance-enhancing drugs.
Florida sits atop the SEC East standings right now with a 4-0 conference record, followed by, believe it or not, Kentucky at 2-1 and Georgia at 2-2. Grier was on a roll this season, dominating the game against Ole Miss. This is a massive blow to Florida's SEC hopes and, if the Gators start losing, Kentucky will have a legitimate shot to seize the SEC East.
First things first. Beat Auburn.
UPDATE: According to ESPN, the positive test for PEDs is an automatic one-year suspension from the NCAA. That means Grier would not be eligible for Florida's game against Kentucky in the Swamp next season.