Ranking the Position Groups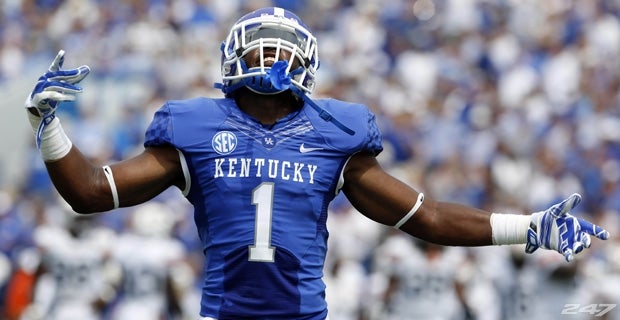 When analyzing opponents, evaluating position groups proves to be more accurate than judging individual players. Football is a game that must account for attrition as much as opponents on its schedule. Programs improve depth through player development and recruiting. The following is evaluation criteria:
Collective skill/talent
Depth
Age/experience
Ideal measurables (height, weight, speed, strength)
Production
*List is a preseason projection. A similar post will be written prior to bowl game.
1. Safety – All-SEC performer AJ Stamps leads a deep and talented group. Marcus McWilson is one of the team's most improved players. Nickel/Dime defenders are also included in this collection. Pound for pound, Blake McClain and Kendall Randolph are two of the better football players on the team.
2. Offensive line – Two All-SEC caliber players in Jon Toth and Jordan Swindle are part of the most game-ready OL unit in quite some time.
3. Receiver – Talented, fast, and capable of making big plays. Coach Mainord can run 10 deep without a drop off in talent. That's not been the case at UK since, well, I can't remember when.
4. Kicker/Punter – All-SEC and All-American candidate Austin MacGinnis destroyed the UK record books in 2014. Punter Landon Foster is also considered one of the best in the league.
5. Quarterback – Patrick Towles is poised to have a "national" level season. Unproven backup Drew Barker will see limited action. Reece Phillips' uncertainty drops this group to fourth.
6. Defensive line – Melvin Lewis is all conference capable. Three technique defensive tackles finally have depth and are more developed. Questions lie within the limited number of true defensive ends on the roster.
7. Running back – Boom Williams is on national award watch lists. However, this position is manned by committee. Mikel Horton and JoJo Kemp will get carries. Blocking needs improvement. True freshman Sihiem King adds a new dimension of second gear speed.
8. Linebacker – Two different rankings. Pre-camp list would have the LB's higher. Injuries, suspension, deflection, and a NCAA ruling induces current doubt. All SEC candidate Josh Forrest is the irreplaceable piece and has a legitimate opportunity to lead the conference in tackles. Ryan Flannigan's health is omnipotent in order for the Cats to go bowling.
9. Tight end – Talented and youthful pass catchers may experience early season blocking struggles. Next year at this time, this position will be in the Top 5. CJ Conrad and Darryl Long will be a refreshing addition to the passing game.
10. Cornerback – Youth, height, and potential leads to giddy excitement. One true freshman, Chris Westry has already broken into the starting lineup. However returning CBs struggled in '14 and will need to impress early. By game four, two true freshmen could possibly be starting. That's not necessarily a bad thing. Just like tight ends, this position will be in the 2016 Top 5.
Above is just my opinion. And again, when evaluating players, it's personnel not personal.