Randall Cobb with the game winning TD in his return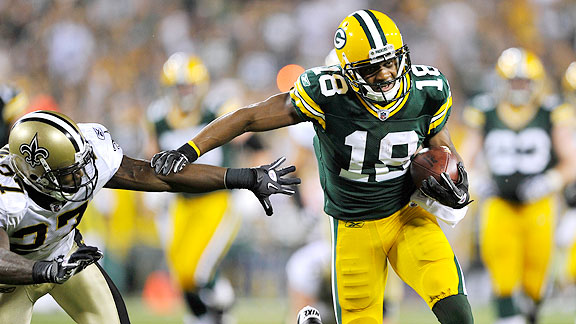 It didn't take Randall Cobb long to make his impact felt on his return to the Green Bay Packers. After suffering a broken leg earlier this season, Cobb returned for the first time in 10 games. With their backs against the wall, Aaron Rodgers connected to find Randall Cobb for the game winning touchdown in the final few minutes of the game to snatch the victory from the Chicago Bears. The comeback win means that the Packers will make the playoffs.
Cobb finished the game with two TDs.
Randall. Freaking. Cobb.