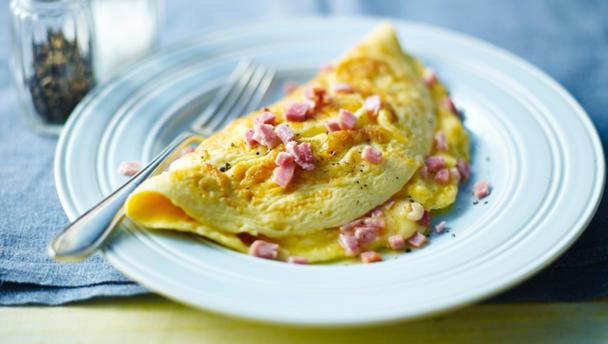 Omelets are my favorite breakfast food and can be made out of a collage of fixings. Developing quarterbacks is like cooking up a tasty omelet, ingredients may vary but eggs and heat are non-negotiables. Here are three ingredients for a QB Omelet:
Footwork-In our quarterback omelet, the egg is footwork. Can't start cooking without it and is the fundamental mainstay in the finished product. Stay with me here. I know and trust two quarterback teachers, Ryan Hockman and Donny Walker. Both are highly astute in the fundamentals and nuances of the position. Listening to both QB specialists and high school coaches practicing their trade; one distinct commonality exists, proper footwork. Footwork is a general term, my role is to translate general to literal. Fundamental footwork can be examined from examples such as knee bend, plant foot, point foot, and hip rotation to follow through. These coupled with drop back techniques are mandatory for a mere completion not the finished product. Let's start with knee bend. With the point leg alone (right handed qb's left leg), extended straight toward the receiver with little bend leads to the football sailing off target. Too little bend in a shortened distance from the plant foot also leads to inaccuracy. Hip rotation to follow through can be described in a common basketball action. While shooting a three pointer, the shooter is taught to use his/her knees for propulsion then transfer basketball to goal by following through with a shooting hand extended. Same principle applies. Football throwing motion starts and finishes with the foot placement, propulsion is with hip rotation towards receiver. This weight transfer is where velocity is generated. You may be thinking that at the college level all this should be second nature, well it isn't. Fundamentals, especially footwork has to become so repetitive it morphs into muscle memory.
Quick Thinking-Mental processing is the heat that fuels the frying pan also a necessity unless you plan on consuming your omelet through a straw. Once proper fundamentals become habit, decision making takes over. Within 2.75 seconds, a quarterback has to make a fight or flight decision. Only in this case, fight is not throwing dukes but throwing the football and the flight reflex refers to scrambling. Think about that for 2.75 seconds. Takes me longer than that to decide between black or blue dress socks. Within this task lies the ability to quickly process information. What kind of information you may ask? Called play intent, proper formation and personnel, understanding of all 11 offensive players role in that play, snap count, and audible if applies just to name just a few. Throw in a mandatory working knowledge of 11 defensive positions and taking a peak at the play clock and we've not even gotten to the point the football is snapped. Again, as in footwork, mental processing is improved only through repetition and experience. Not by coincidence, in two quarterback posts this is the second that refers to between the ear function.
Arm strength-This is an unnecessary add-on ingredient like jalapeno peppers or mushrooms. You can still enjoy an omelet without it, but more is better. I'd be safe to bet that on every SEC campus there is a fraternity member with a stronger arm than the team's starting quarterback. Only during Hail Mary situations does this matter. When earlier proclaimed that Kentucky's quarterback has to maintain an 80% completion rate in "simple" completions these throws aren't 40 yard downfield throws more like 5-10 yard range. I'll spend very little time here. If the feet are right; proper decision made, I'll say it again, this is the easiest part and least important of the equation in the cookbook.
I apologize if this post was overly technical but it will prove necessary as we move into the season when we'll dissect QB play in detail. Going into 2014, Patrick Towles understood that proper fundamentals define the position and sought solutions to throwing motion errors. This tremendously helped as he also showed that his focus on his trade. As the season wore on and SEC defenses forced smaller throwing windows it should have been clear that these fundamentals are non-negotiable. Southeastern Conference cornerbacks expose flaws as do 4.4 running, mind-reading safeties. Unfortunately, these are all too common lessons learned by first year starting quarterbacks. He'll be much better for the experience. Drew Barker's maturation is in process. Hopefully he has watched and learned the "Why" of quarterbacking fundamental importance. By the way my omelet preference is loaded with onions, peppers, sausage, bacon with extra hot sauce and side of buttered toast. I'm off to Waffle House.