Phil Hoskins granted another year of eligibility
Big Snacc is coming back!!!
After missing the entire 2019 football season, Kentucky defensive lineman Phil Hoskins has been granted a waiver to suit up for the Wildcats one more time. This is the news we were hoping for, and Hoskins announced it was made official today: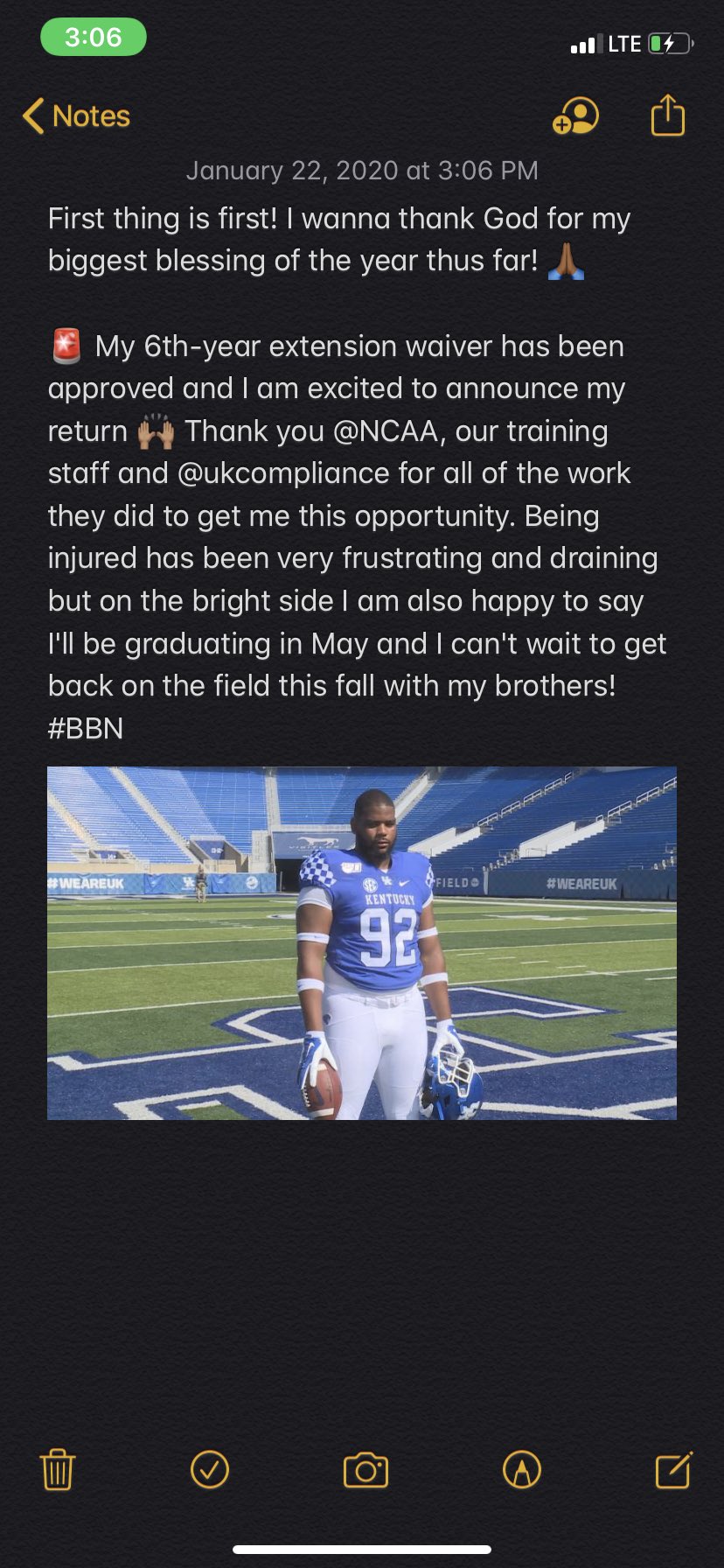 In Hoskins' junior season on that 2018 Citrus Bowl team, he played in all 13 games with 21 tackles, 3.5 tackles for loss and three sacks. He was expected to play major minutes this past season, but life had other plans for him. It is great for him and for the Cats to get this extra year of eligibility.