Patrick Towles Didn't have a Pretty Night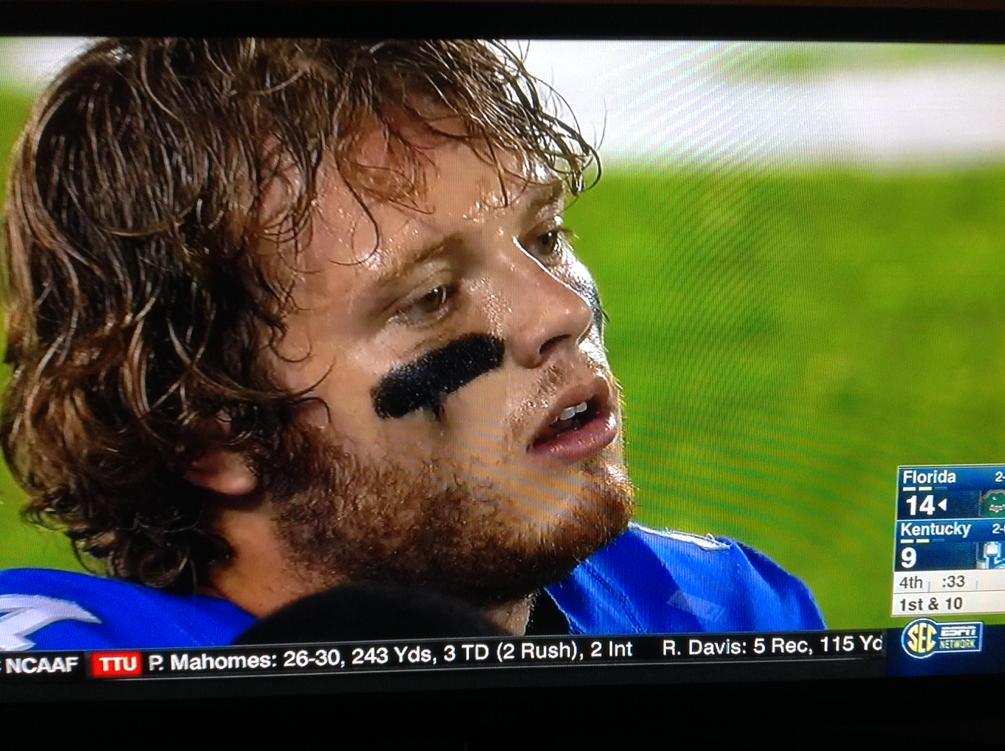 The Cats needed Patrick Towles to be precise to get the win, but the Florida secondary kept the Cats from ever getting anything going through the air.  Towles was pressured consistently, his receivers dropped HUGE passes, but he still only completed 8 of 24 passes, a whopping 33%.  There were many misses, but the biggest mistake was taking a sack to make it 4th and a mile on the final drive of the game.
Before the hate starts raining on Patty Ice and the requests for Drew Barker become screaming pleas, he provided the only offensive spark in the second half.  His scramble on 3rd and a mile got UK their best scoring opportunity, and his throw to Baker on 4th down gave UK hope all the way until the end.
It was rough, but Pat will find a way to find a way.  Stoops isn't ready to pull the plug, "I'm not going to throw (him) under the bus."