One Outlet Predicts only Six Wins for Kentucky Football in 2019
College football's talking season makes people say some crazy things. Like almost every year, college football prognosticators are underestimating the Kentucky Wildcats.
Brad Crawford of 247 Sports predicted the win-loss record for every single team in the SEC. After going through the schedule, Crawford believes UK finish tied for fifth in the SEC East at 6-6.
If Kentucky manages to win 10 games this fall, go ahead and give Mark Stoops national coach of the year. After heavy personnel losses, I'm projecting this team will be closer to six wins than 10. My guess here is that the Wildcats have their 5-year winning streak vs. South Carolina snapped in Columbia and a win over Arkansas on Oct. 12 equals their first SEC victory. That means Kentucky gets to a bowl game with wins over Vandy, UT Martin and Louisville to close out the regular season.
Few around the BBN believe the Cats will only win six games. The biggest sticking point in this prediction is a "guess" that South Carolina will finally beat Kentucky. You don't need to guess to see that before UK travels to Columbia, the Cocks be coming off back-to-back losses to Alabama and at Missouri. Winning on the road in the SEC is never easy, but this UK team will not be easily intimidated by Williams-Brice Stadium
Preseason predictions will always favor the name brands, like Tennessee and Florida, and known commodities, like Missouri quarterback Kelly Bryant. If Kentucky debunks this prediction, it will with players who are widely unknown or underestimated by the rest of the SEC.
"Nobody thought we had a solid team last year but I did," Stoops said this spring. "And I feel the same way going into this year. Our guys in the program now are further along because they've seen what it takes. They've seen a good model. "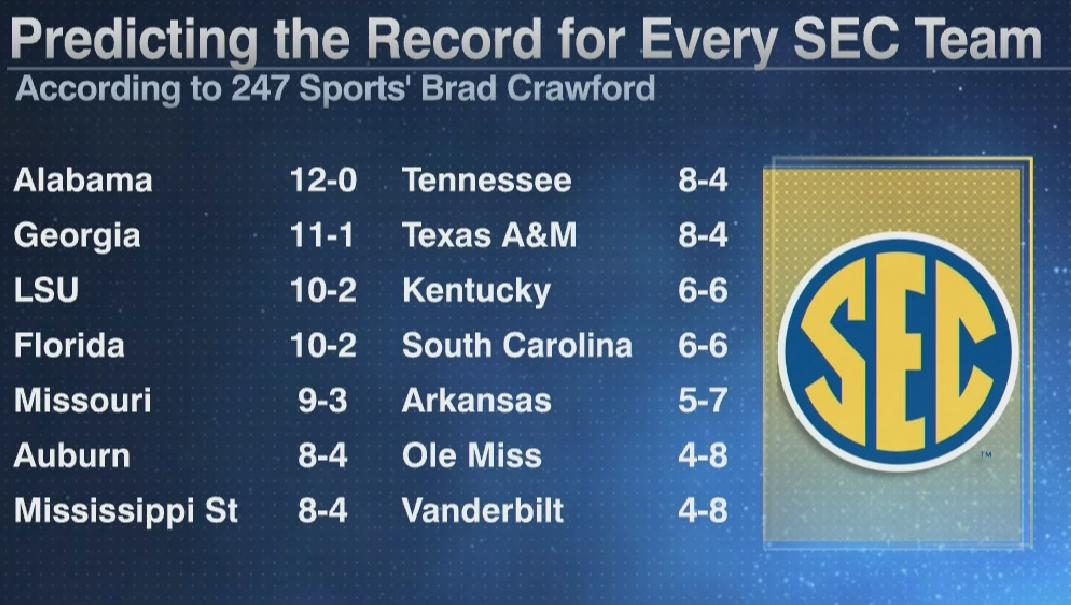 [mobile_ad]