On the Road: Recapping Day One at SEC Media Days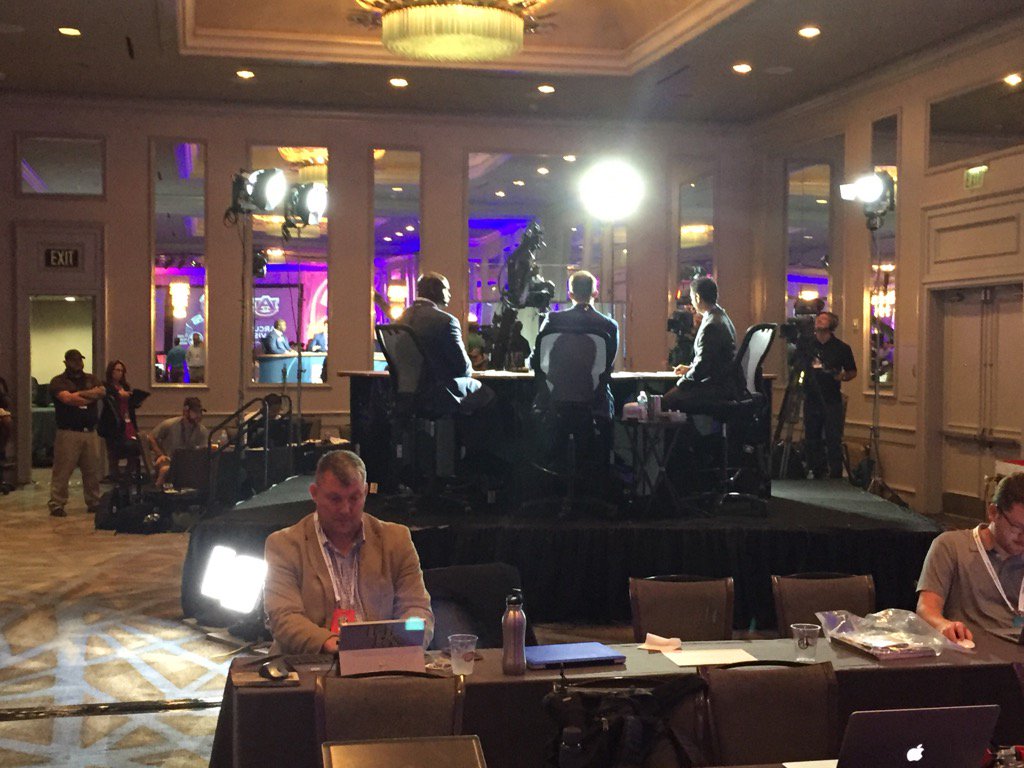 It was a wild day one at the SEC Media Days in Hoover.  After hearing from Auburn, Florida, Vanderbilt and the SEC Commissioner, hear Nick and Freddie's thoughts from their initial Media Days experience.  Highlights:
—  All of the crazies in the crowd.
—  Meeting Paul Finebaum.
—  Breaking down Kentucky's Depth Chart.
—  Why Vanderbilt won the day.
To listen, just subscribe to "Kentucky Sports Radio" on iTunes or stream on Podbay.