Ole Miss charged with Lack of Institutional Control and that's not a good look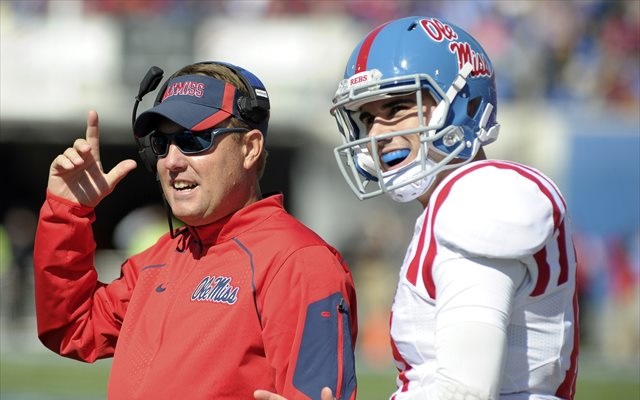 After receiving its amended Notice of Allegations in its football case, the Ole Miss program is self-imposing a one-year postseason ban for the upcoming 2017 season.
Multiple reports on the interwebs say the Rebels have been hit with the Lack of Institutional Control, which isn't a good look.
USA Today's Dan Wolken says NCAA is going in for the kill:
NCAA going in for the kill on Ole Miss. Lots of new allegations. Head coach control and lack of institutional control charged.

— Dan Wolken (@DanWolken) February 22, 2017
NCAA alleges Ole Miss boosters paid $13-15k in benefits, facilitated by an asst coach, to a player who went elsewhere. #immunity

— Dan Wolken (@DanWolken) February 22, 2017
Ole Miss travels to Lexington this fall and your boy Hugh Freeze is in trouble.