Nico Firios undergoes season ending surgery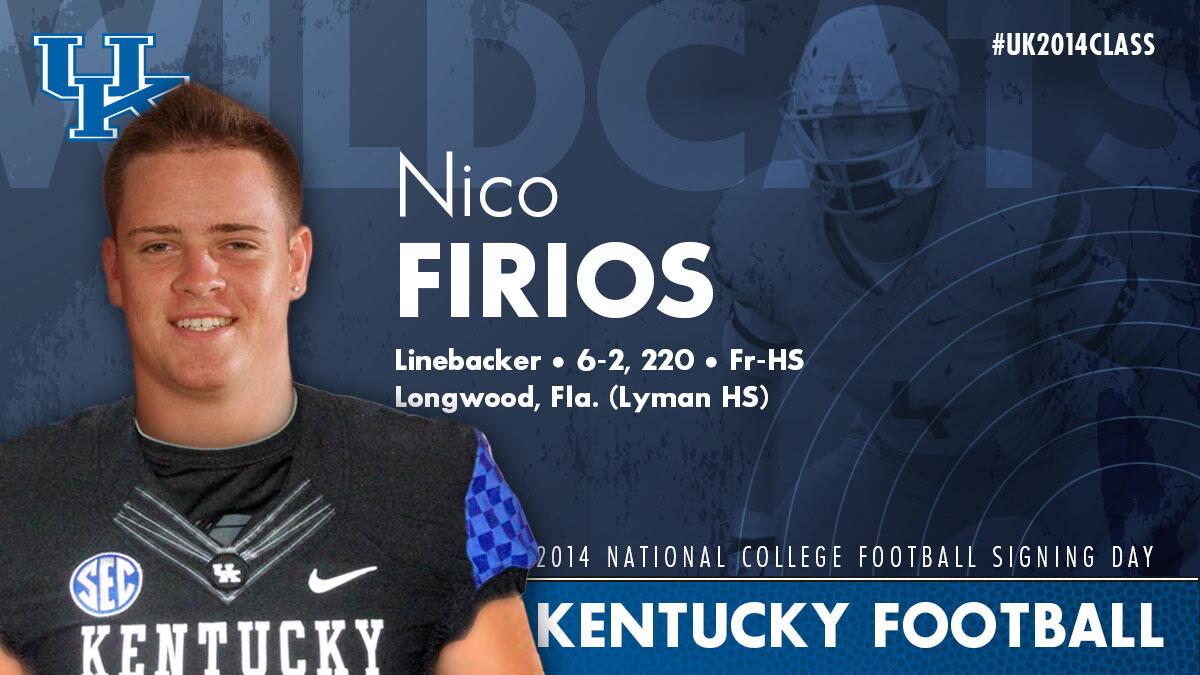 Redshirt freshman linebacker Nico Firios underwent season-ending surgery sometime recently for a shoulder injury. Firios tweeted this last night to thank those who have supported him through the surgery.
I'd like to thank my friends and family for their support through my surgery. It means more than you know! See y'all in spring ball!

— Nico Firios (@NicoFirios) October 11, 2015
After opening the season as the Cats' no. 2 middle linbacker, Firios was sidelined for the Mizzou and Florida games with an unknown injury. Firios had just returned to the team for the Eastern Kentucky game, although he didn't do much.
KSR's thoughts are with Firios and his family and wish him a healthy and speedy recovery.
@Hesler_KSR