Nervous About South Carolina? You Are Not Alone
You feel that?  That uneasy feeling in your stomach, one that grows when you think about the Sandstorm this Saturday night at Williams-Brice.  Don't worry, I feel it too, and for more than one reason.
Deebo Samuel
He's returned a kickoff for a touchdown in the first two games of the season.  Last week, Austin MacGinnis had to make two tackles on kickoffs to stop a touchdown.  It's a recipe for disaster, but that's not what's most concerning.
Born Tyshun Samuel, his Dad gave him the nickname Deebo from the movie Friday. If you're name is Deebo, you are one bad man.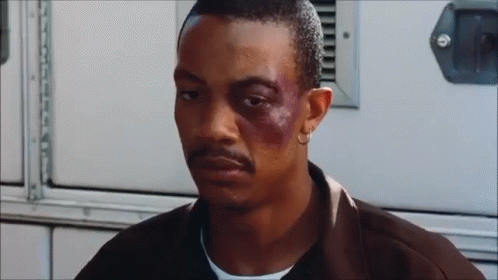 I will do whatever it takes to avoid a man named Deebo.  Hopefully that's not the case for Kentucky's kickoff coverage unit.
That Offensive Line
The Kentucky offense dominated in the trenches a year ago.  The same cannot be said about the first two weeks of the season.  Rotating a lot of players in a variety of positions, they failed to find any type of continuity.  It'd be a concern if they just couldn't open holes.  It's more worrisome when they couldn't do it against an outmanned EKU team.  It's even worse when they can't consistently cleanly snap the football.
Important Injuries
Two of Kentucky's biggest stars were injured against EKU.  The SEC's top returning tackler from 2016, Jordan Jones, injured his shoulder.  Shoulder injuries plague linebackers.  Considered day-to-day, his pain tolerance will determine if he's able to play against South Carolina.  I'm confident Jones can overcome the pain to play, but if he can't, the Kentucky defense did not look good in his absence during the first quarter last Saturday.
Benny Snell had to leave Kroger Field momentarily to have his ribs x-rayed.  Luckily, they produced negative results and Snell returned to rush for more than 100 yards.  It's still a cause for concern.  If Snell takes a hard hit to the midsection, something he does often, it could force him to the sidelines.
Sihiem King and A.J. Rose lack experience.  It might not hamper the offense as badly in the running game, but it could be disastrous in the passing game.  Stephen Johnson's success is Kentucky's gateway to a road victory, but if he does not have time because the running backs are failing to pick up blitzes, the UK offense will be in trouble.
Jake Bentley is the SEC's Sweetheart
The South Carolina quarterback received plenty of preseason hype, and through two challenging games away from Columbia, he's lived up to the lofty expectations.  Before I pump up Bentley even more, there's one thing worth noting: his 2017 stats are about the same as Stephen Johnson's.
| | | |
| --- | --- | --- |
| | Jake Bentley | Stephen Johnson |
| Total Yards | 408 | 458 |
| Touchdowns | 4 | 4 |
| Completion % | 61.4 | 61.9 |
| QB Rating | 140.3 | 157.6 |
Karma
Kentucky has defeated South Carolina three times in a row.  Those wins were decided by an average of six points.  It's a great sign for the program, but my internal pessimist is telling me, "The Cats can't keep winning the close games against South Carolina, right?"
You Can't Trust Kentucky Football
Being a Kentucky football fan is hard.  Every fan was happy to see the Cats beat Southern Miss and EKU, but those games were unnecessarily nerve-racking.  They were wins, but they were never pretty.  Even with a lead, doubt loomed over the Big Blue Nation.
There is an explanation to this pessimistic feeling: it's probably felt by all college football fans everywhere.  Teams that are supposed to be better on paper will not always overpower their opponent.  This applies to every fanbase except Alabama; it's not exclusive to the Big Blue Nation.  However, the wait for impending failure feels more present for Kentucky fans.  It's one that will not be overcome until the clock reaches zero and the Cats walk away with a victory in Columbia (fingers crossed).