Names of Potential Defensive Coordinators You'll Hear at the Water Cooler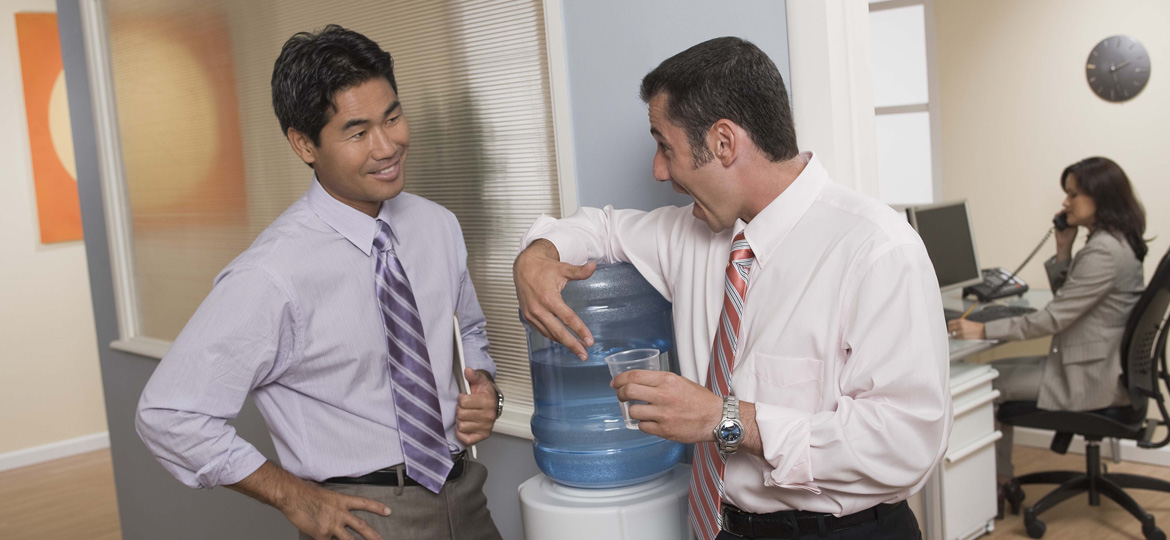 When Football Scoop first reported defensive coordinator D.J. Eliot will leave Kentucky for a similar role at Colorado, the Big Blue Nation rejoiced.  There are three things UK football fans love, maybe even more than winning:
1. The backup quarterback
2. Bashing coordinators
3. Coaching searches
With Eliot gone, fans get two of their three favorite things.  To be fair, recently they've had a way of working out for the best.  Stephen Johnson saved UK's 2016 season and Eddie Gran gave the Kentucky offense an identity with an impressive rushing attack.
Can Mark Stoops hire another Eddie Gran?  According to Kyle Tucker, he's in no rush, giving the experts at the barber shops and watercolors around the state plenty of time to share what they heard "from a guy."  Some names will make sense, others will be so silly you won't be able to contain your laughter, but there will be a few so intriguing you'll  have to share with others.  These are just a few of the names that will float around the Commonwealth.
Les Miles
Once Miles was relieved of his head coaching duties at LSU early in the 2016 season, fans were already clamoring for the grass-eater to come to Kentucky.  As much as Miles might enjoy Kentucky Bluegrass, Commonwealth Stadium is now artificial turf.  Fans can dream, but I don't think a guy who won nine games in the SEC West a year ago would work for another guy who just became bowl eligible for the first time in the SEC East.
Matt House
The most logical option will probably not be the first person named.  People forget that Kentucky had a Special Teams coordinator this season.  That guy was House.
In his first season at UK, House did an exceptional job in the return and coverage units, his inside linebackers improved throughout the year and he's achieved moderate early success as a recruiter in the south.  House previously served as a defensive coordinator at Pitt and FIU.  He also sounds like a DC; his voice is never clear, hoarse from incessant screaming.
Hiring House makes sense, maybe too much sense.
Dean Hood
The former EKU head coach was actually a candidate to replace Andy Buh last offseason, but declined an offer to join the staff.  Hood is currently the assistant head coach at Charlotte.
Derrick Ansley
Ansley was promoted to Co-Defensive Coordinator before leaving for the green crimson pastures of Alabama.  Ansley was great during his time at Kentucky, but since he left some bridges with Kentucky's coaching staff have been burned.  Saban tasked Ansley to go back to the well created by Vince Marrow in Ohio and Marrow didn't take well to it.
It's funny some coaches didn't like recruiting Ohio now they are somewhere else and they are all up in it. Let's battle go Big Blue.

— CoachMarrowUK (@vincemarrow) May 6, 2016
 Craig Naivar
Backwards hat guy wasn't popular as UK's special teams coach.  He left for Houston, crushed it as Tom Herman's defensive coordinator for two seasons, now he's in control of the special teams at Texas.  If he's good enough of Texas he's good enough to come back to Kentucky, right? Wrong.
BO PELINI
Nothing in the world would make me happier than adding the angry Youngstown-native.  The guy knows his stuff — he led his hometown school to the FCS National Title game in his second season as the head coach — and he knows how to curse — this f-bomb filled recording led to his demise as Nebraska's head coach.
Pelini would become the fourth UK football coach from Youngstown, joining Stoops, Vince Marrow and Steve Clinkscale.  Even though his departure from Nebraska wasn't pretty, Pelini's defenses for Bob Stoops and Les Miles were exceptional.
It's a bit ridiculous, but selfishly this is what I'm cheering for.  The entertainment value in a Pelini press conference will be incomparable to our discussions with D.J.  Besides, there's no better way to prove you're a football guy's guy than by kicking it with Bo (and @FauxPelini) once a week.
Mike Stoops
Bringing Pelini onto the staff is a Youngstown thing to do, but nothing is more Youngstown than stealing your brother from your other brother's staff.  The best way to settle it is with a backyard brawl, and I like the young redhead's chances.  Besides, Mark coached for Mike at Arizona, why can't Mike coach for Mark in Kentucky?
Tommy Tuberville
There was a caller who told Mark Stoops he'd rather have a guy with more experience in the SEC like Tommy Tuberville.  Now that Tuberville's unemployed, fired as Cincinnati's head coach, he needs a place to coach, why not Kentucky?