More pictures of the team's evening with Maurice Clarett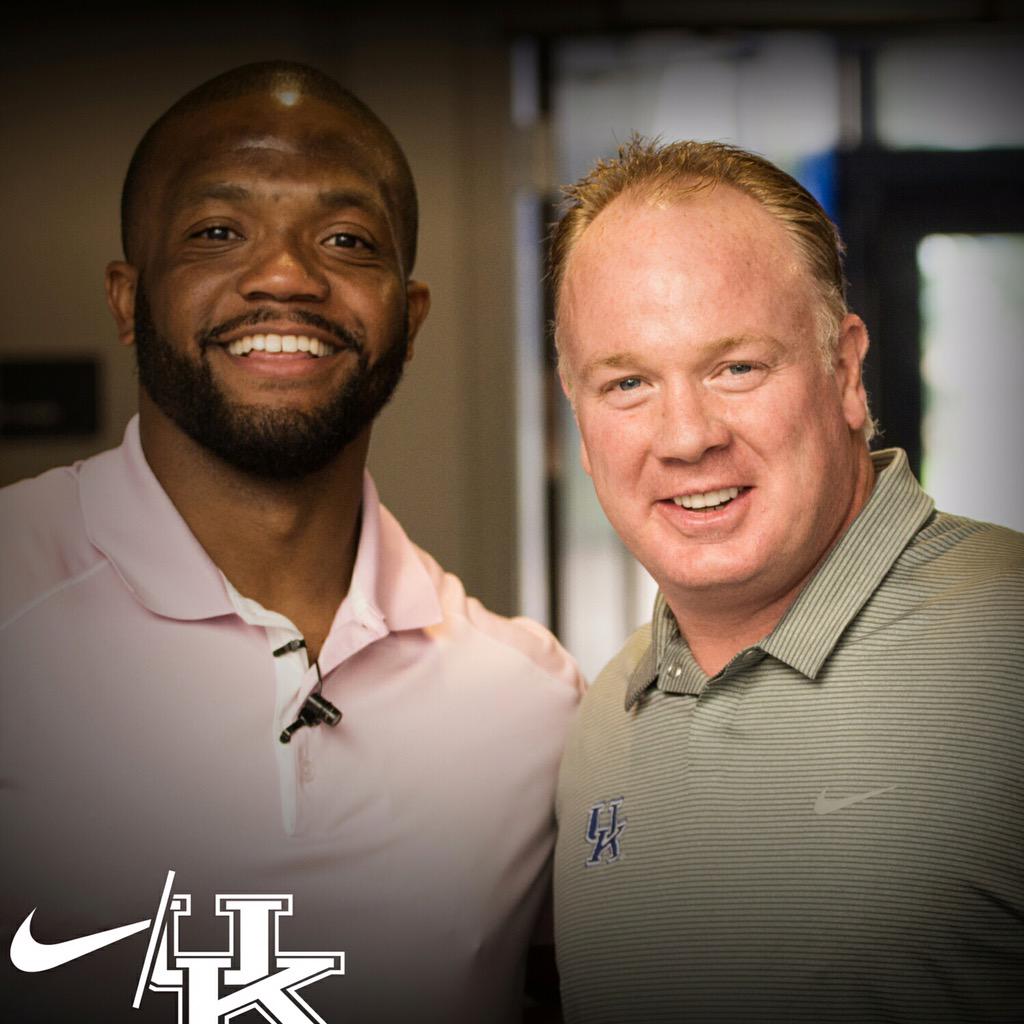 As Drew told you earlier, this evening, the football team was treated to a visit from former Ohio State running back Maurice Clarett. Clarett was dismissed from Ohio State his sophomore season and faced a long list of trials and tribulations as he attempted to make it in the NFL.
Now, he's a motivational speaker, and spent tonight using his own story to educate the UK football team. Based on the pictures that went out on social media, he was a hit.
Here's a roundup:
Ohio boys after hearing @ReeseClarett13 tell his story. Strong words from a guy that is from the great state of ⭕️‼️ pic.twitter.com/4DuGusZ08N

— cj conrad (@cjconrad1) July 24, 2015
It was good hearing from Maurice Clarett today. Gained a new respect for that man. The Real💯

— Jabari Greenwood (@JusCallMe_BARI) July 23, 2015
Great hearing from Maurice Claurette today when he came to talk to them team 💯

— Blake McClain (@Bmcclain6) July 23, 2015
Hearing and meeting Maurice Claurette today really showed me something. He's as real as it gets

— Mike Edwards (@M__Edwards7) July 24, 2015
Very cool.