MMTTK: Cyber Monday, Louisville Tears
Oh hey there. You snuck up on me. I was lost in a Cyber Monday wormhole that is costing me hundreds of dollars by the minute, so thanks for showing up to distract me from the discounted TVs and tablets that I don't need. And how did that food processor get in my Amazon cart? I don't need a food processor. I don't need anything today, but the spirit of Cyber Monday always gets me. Do you want this food processor? It's 30 percent off.
Anyway, I suppose you're here for the Monday Morning Things To Know. Well, let's get to it. We had a fun weekend full of Louisville tears to recap.
---
UK FOOTBALL
---
Eat it, Louisville!
The Cards came to Lexington and got whooped in the 32nd running of the Governor's Cup football rivalry, 45-13. Big emphasis on the word running because Kentucky ran for a single-game school record 517 rushing yards, breaking the one-week-old record of 462 yards set against UT Martin.
A few fun notes from the game:
— With 3,293 rushing yards this season, UK broke the single-season record of 3,124 rushing yards, set back in the 70s.
— The Cats entered the game with 39 rushing plays of at least 20 yards, tops in all of college football in that category. They added another five 20+ rushing plays against Louisville.
— The game's Most Valuable Player, Lynn Bowden, rushed 22 times for a career-high 284 yards and career-high four touchdowns. He averaged 12.9 yards per carry, the third-highest single-game average in SEC history.
— The defense held yet another team under 34 points for a 26th straight game, the longest active streak in the nation.
— This current senior class won 31 games in four years, the most since the 1953 senior class also had 31 victories. A win in the bowl game will separate the two classes. The seniors are: LB Elijah Barnett, LS Blake Best, DE T.J. Carter, LB Kash Daniel, S Jordan Griffin, DT Phil Hoskins, K Ben Logsdon, OG Logan Stenberg, DT Calvin Taylor, WR Ahmad Wagner and OG Mason Wolfe.
— The victory earned Mark Stoops an automatic one-year extension. Stoops is one home win behind Bear Bryant for the most home wins in school history (33).
Watch KSR's video recap of the win:
---
BUTT HURT
---
Louisville fans (and media members) don't seem to be taking the loss well. Captain Suntan is leading the charge against the L down hand gesture, saying it is, "truly classless," in my favorite postgame tweet from Saturday.
Of course, we also saw Louisville head coach Scott Satterfield complain to Mark Stoops after the game about UK's players putting the L upside down.
Louisville fans are also complaining about the setup for Satterfield's press conference after the game and just about everything else under the sun that may help them sleep at night.
To that, we say… and
and
---
UK FOOTBALL RECRUITING
---
The Governor's Cup celebration was short-lived because Mark Stoops and his staff hit the road early Sunday morning for two straights weeks of recruiting ahead of the early signing day.
Stoops recently said, "I think we're in a really good position, we're in a strong position right now. I feel good about the way we're going to close. I have to be careful and strategic because we don't have as many to play with as I normally do, (but) I really feel good about where we're at and the opportunity to get some more down the stretch here. I just want to make sure I have enough scholarships, just have to be careful in that regard… I have to get into those homes during that two-week period."
His first stop? The city of Louisville, of course. He and Vince Marrow paid a visit to John Young, a four-star offensive lineman and a cornerstone in the current Class of 2020.
Had an amazing home visit with Coach Stoops and Coach Marrow. Can't wait to be a Wildcat! #BBN pic.twitter.com/AgcZ2UVTlU

— John Young (@the_johnyoung) December 1, 2019
Izayah Cummings, a three-star wide receiver at Male High School, also got a Sunday visit.
Had an amazing Home Visit with Coach Marrow, can't wait to get back down there to Lexington for my State Championship game!!! #BBN pic.twitter.com/tkZmbGh0t9

— IC8? (@IzayahCummings) December 2, 2019
It will be non-stop for Stoops and Co. until Dec. 18-20 when players can submit their Letters of Intent to make things official.
---
BOWL SCENARIOS
---
Kentucky is going bowling for a fourth straight winter, but where?
It's looking like it will be either (A) the TaxSlayer Bowl down in Jacksonville or (B) the Music City Bowl in Nashville. The former will likely bring Iowa or Indiana as the Cats' opponent; the latter should pit the Cats against Virginia Tech or Pittsburgh. A third option, the Belk Bowl in Charlotte, is also on the table; although, it is running third based on what we are hearing today.
TaxSlayer Gator Bowl
Jacksonville, Florida
January 2 | 7 p.m.
Big Ten Opponent (Iowa/Indiana)
Music City Bowl
Nashville, Tennessee
December 30 | 4 p.m.
ACC Opponent (Virginia Tech/Pittsburgh)
Belk Bowl
Charlotte, North Carolina
December 31 | Noon
ACC Opponent
Bowl Selection Sunday is in six days.
---
UK VOLLEYBALL
---
Some of you may have been too worn out from the Governor's Cup to notice Kentucky's volleyball team closed out the regular season on Saturday with a home win over Ole Miss on Senior Day. The Cats earned a No. 9 seed in the upcoming NCAA Tournament, in addition to playing host in the first and second rounds of the Big Volleyball Dance.
Michigan and Northern Kentucky will play the first tourney match Friday afternoon at 5 p.m., followed by Kentucky and SEMO at 7:30 p.m. The winners will meet Saturday night in the second round.
---
UK WOMEN'S BASKETBALL
---
More from Women Doing Great Things For UK Sports:
Matthew Mitchell's 14th-ranked UK women's basketball team beat Austin Peay on Sunday to remain undefeated through seven games this season. Sophomore sensation Rhyne Howard led all scorers with 14 points as the Cats sent the Lady Govs back to Clarksville with an 81-52 loss. UK forced Austin Peay into 22 turnovers and scored 22 points off of those takeaways.
Kentucky is back in action Wednesday at 11 a.m. against Charlotte in Lexington.
---
NFL
---
Five major takeaways from NFL Sunday:
— Josh Allen had a message for both Kentucky and Louisville fans as he entered the stadium ahead of Sunday's game against the Bucs.
Special message for @UKFootball from @JoshAllen41_ pic.twitter.com/GFjzNZeWxd

— #DUUUVAL (@Jaguars) December 1, 2019
Allen's Jaguars lost to Tampa Bay, but the former Cat broke the franchise's rookie record with his eighth sack in the loss.
— In Pittsburgh, Benny Snell scored the first touchdown of his career as the Steelers beat the Browns as a rare underdog in the rivalry, 20-13.
Benny Snell really has a spinner IN HIS MOUTHGUARD ?

(via @thecheckdown) pic.twitter.com/JQozMzFGFP

— ESPN (@espn) December 1, 2019
Snell carried the rock 16 times for 63 yards.
— Avery Williamson took his uniform to high school science class this week as he continues to sit out with a torn ACL in his right knee.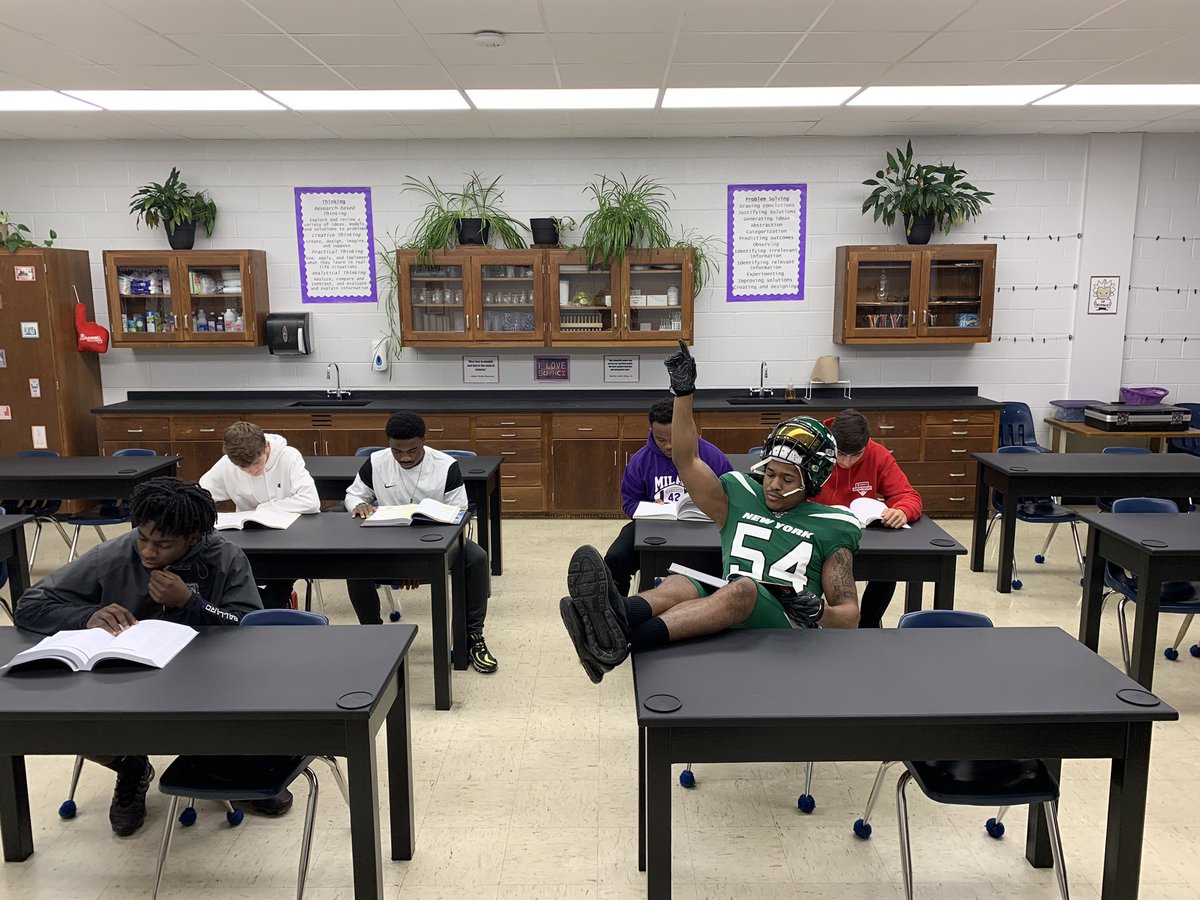 — Austin MacGinnis worked out for the Dallas Cowboys on Sunday. The workout went well, but Dallas has not made a decision on whether or not it wants to add another kicker on the short week. MacGinnis reports to the Dallas Renegades to begin his XFL career on Tuesday.
— The Titans are the best team in football.
---
MOVIES
---
Do yourself a solid and rent Peanut Butter Falcon one night this week. I highly recommend for a feel-good comedy.
---
I NEED YOUR HELP
---
I'm getting married. You might've known that already. Hold your congrats. I do need your help though because I can't decide on my wedding band. So go here and scroll to the very bottom of the page to place your vote for one of four bands I have picked out. Whatever you all decide, I will wear for the rest of eternity. Thanks for your help.
---
FROM THE VAULT
---
Four years ago today, the KSR crew was in Sedona, Arizona.
---
WHAT'S AHEAD TODAY…
---
— As we discussed earlier in this post, Mark Stoops is out on the road recruiting so there will be no Monday football press conference today. His call-in show will go on as planned tonight with Logan Stenberg and Calvin Taylor Jr. as special guests.
— New KSR Football Podcast! Austin is in Dallas trying to get his bread, but Nick, Charles and I will be at KSBar and Grille at 5:30 p.m. to record the final KSR Football Podcast of the regular season. Stop by to say hello or download it when it comes out, whenever Nick can get it posted. That can be an adventure sometimes.
— On today's KSR radio show, Ryan and I will be joined by Kyle Tucker of The Athletic to recap the weekend. Tune in at 10:30 a.m.
— Louisville be the new No. 1 team when the college basketball rankings come out around noon. Kentucky should move up from No. 9/10 thanks to some losses at the top. (Thanks, Duke.)