Mizzou to wear black jerseys for Saturday's Gold Rush, which doesn't make sense to me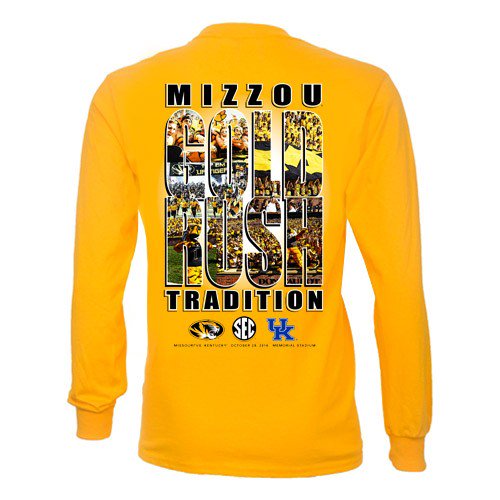 Mizzou is pitching Saturday's home game against Kentucky as a "Gold Rush" by encouraging its fans to wear gold from head to toe.
So the Tigers will break out the gold uniforms on the field, right?
Well, no. They're wearing black jerseys with gold pants. Don't worry, I don't understand it either.
#GoldRush = Gold Pants 🔥🔥🔥#MIZ #ShowMe 🐯🏈 pic.twitter.com/6XOz9SzWvM

— Mizzou Football (@MizzouFootball) October 27, 2016
Some Gold Rush, huh?