Missouri's having a gold-out on Saturday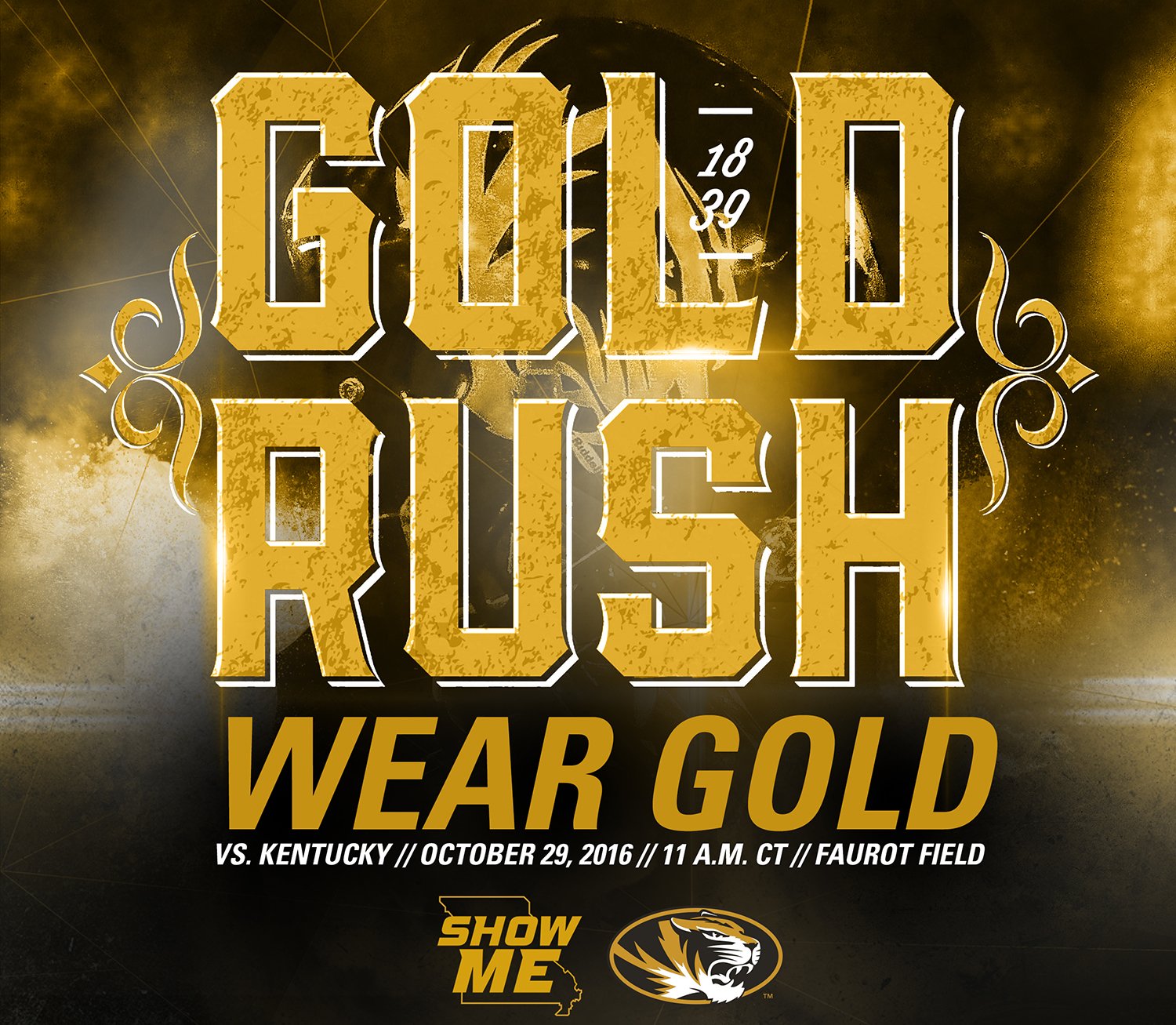 Saturday's game in Columbia may be an early one, but Missouri's pulling out all the stops, calling for a "Gold Rush." For those of you not versed in sports promotional lingo, that means they want all of their fans to wear the color gold.
So, if you go, don't wear gold. Wear blue.