Missouri is Exactly What You'd Think
I was reluctant to attend Saturday's game in Columbia, Missouri, but it was the best decision I ever made. Unsure of what to expect, I always thought of Missouri as the SEC's Midwestern outcast. I was right.
Upon first glance, I laughed when I saw Faurot Field. In my morning post, I compared it to WKU's stadium. It didn't have the look or feel of an SEC stadium. Once I entered the complex, I realized it was deceptively large, with a capacity near 70,000.
However, just because it can put up SEC numbers, doesn't mean it had an SEC style. A grassy slope surrounds the sidelines, putting fans farther away from the field. One end zone is a grassy hill, reminding me of an outfield at a minor league ballpark. What set it apart was the giant M. I always thought it was painted white or there were white flowers that created their logo. Nope, it's all rock, the kind of rock that lines suburban drainage ditches. Children were more entertained by throwing rocks than watching football. A one-word description: odd.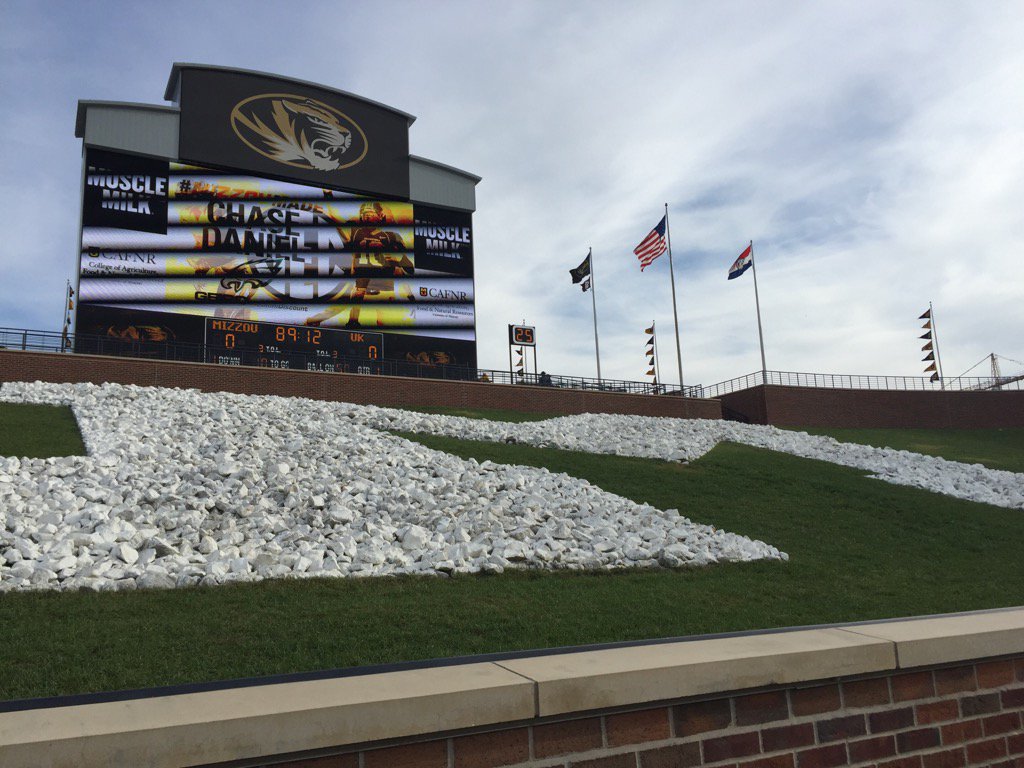 The stadium aesthetics don't make Mizzou the SEC's Midwestern outpost, it's the gimmicks that surround the program that make them the most Midwestern place in the Southeastern Conference.
Each first down was "Fueled by Missouri Corn." During timeouts, the big screen bragged about the state's agricultural products; "Missouri farms 75% of America's soybeans." And then there was the petting zoo.
Mizzou's official pregame show was in Tiger Town. Adjacent to the Cat Walk in the southwest corner of the stadium, this area was THE place to be before the game. It's normal to have blowups and activities for children. It's normal to have cars on display from a sponsor. It's not normal for the cars to be painted in the schools colors with "Missourah" slapped on the side. It's also not normal to have a petting zoo with more than a dozen animals on display next to the official pregame show. The best part? It was a hit! The most crowded tailgate area was the petting zoo. Even more flocked to the area when the radio show offered to give away free tumblers to those who could "make the sounds of the animals in the petting zoo."
I left for the stadium with a smile on my face, imagining a world where Matt Jones would host a radio show surrounded by children and farm animals.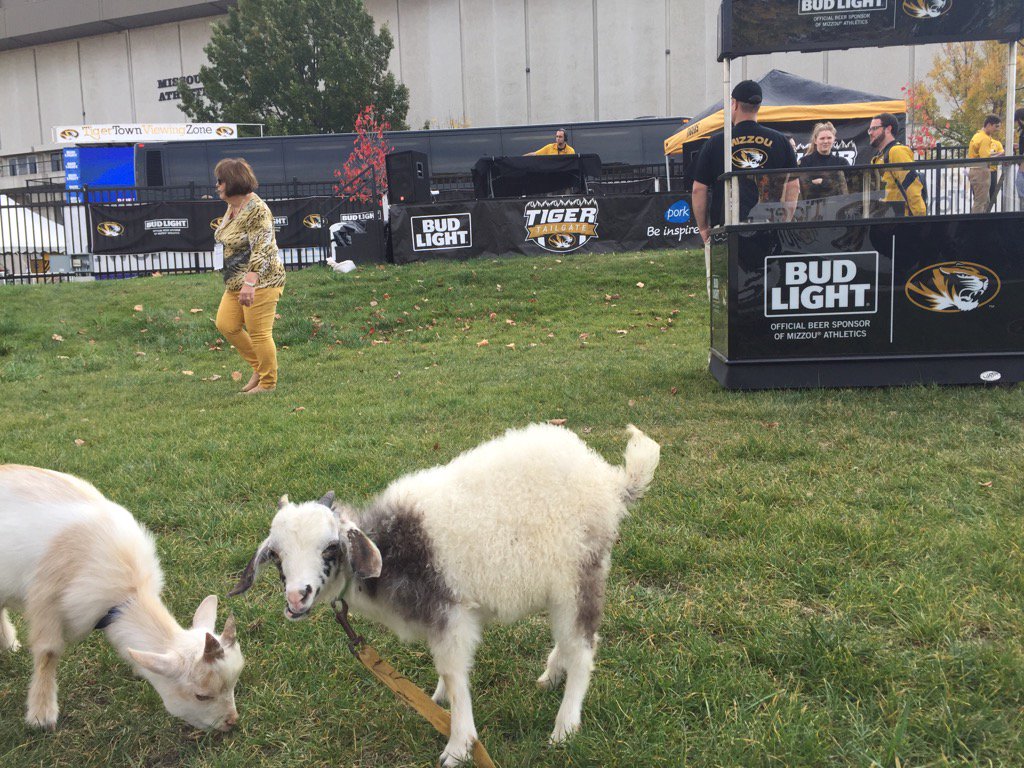 There were a few surprises along the way. Missouri's campus is beautiful, comparable to all of the other magnificent SEC settings. Mizzou's Golden Girls live up to SEC standards. But the most beautiful part about the University of Missouri is that they do not shy away from how they are stereotypically seen by outsiders. They are the Midwest of the SEC.