Mel Kiper names Towles one of his top underclassmen QBs
Mel Kiper Jr. and his hair updated the top five underclassmen quarterbacks in college football yesterday and Kentucky's own Patrick Towles made the list.
Towles ranks fifth among underclassmen, according to Kiper, behind Jared Goff (California), Christian Hackenberg (Penn State), Cardale Jones (Ohio State), and Gunner Kiel (Cincinnati), respectively.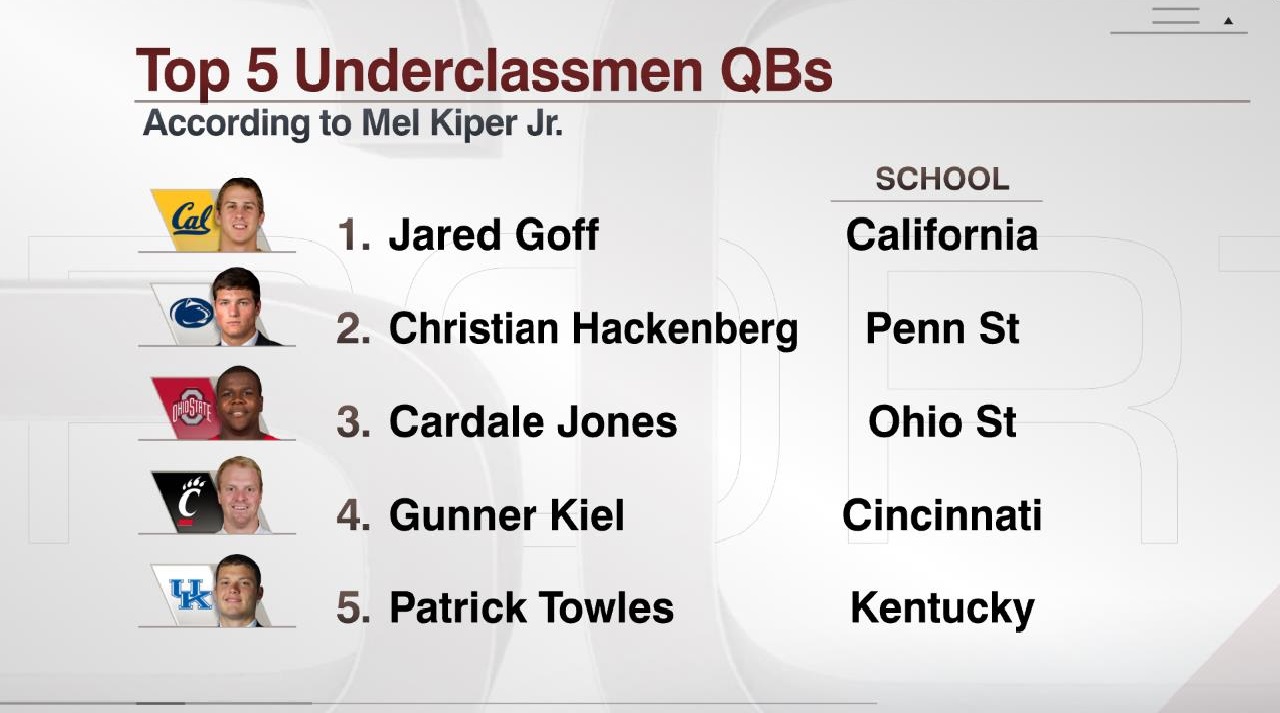 Yet some of you still want him benched.
Smdreads.