Mark Stoops thanked the CWS construction workers with lunch today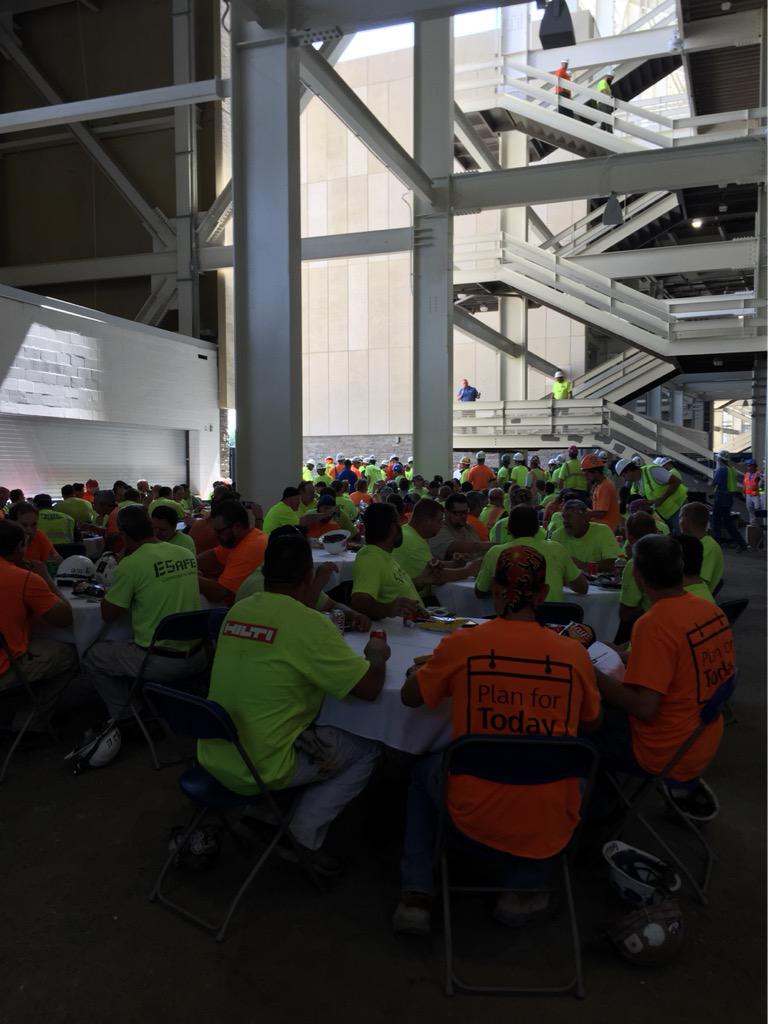 Construction crews are frantically trying to finish the work on Commonwealth Stadium before September 5th's opener, but today, they stopped for a brief break to enjoy a nice lunch courtesy of Mark Stoops and the UK football program. Stoops, who you can see on that ramp up there, stopped by to thank the crew for their hard work and maybe give them a pep talk as they enter the final stretch.
Enjoy the pics, via @UKAthletics.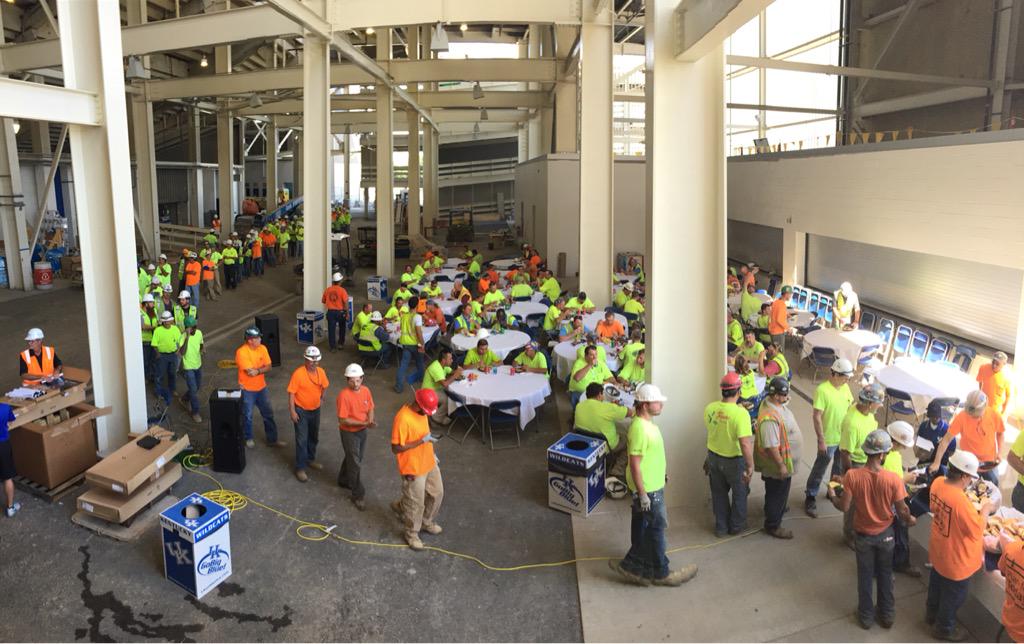 Now get back to work. Seriously.