Mark Stoops sent Avery Williamson a Christmas package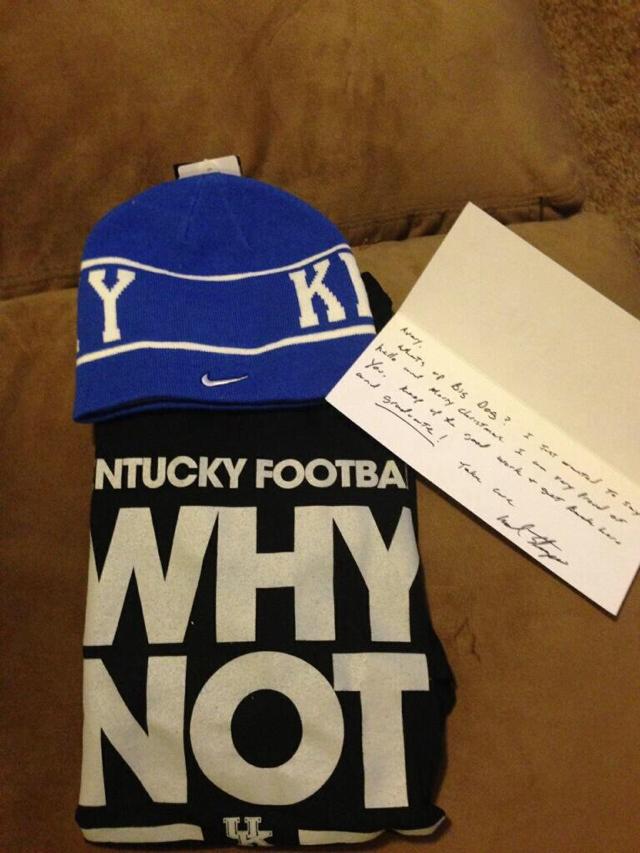 Avery Williamson will soon wrap up an outstanding rookie season for the not-so-outstanding Tennessee Titans, likely with the franchise record for tackles by a rookie. Williamson was rewarded this week for his excellent play with Christmas gifts from his former head coach, Mark Stoops. The package included a card that read:
Avery,

What's up Big Dog? I just wanted to say hello and Merry Christmas. I am very proud of you. Keep up the good work and get back here and graduate.

Take care,

Mark Stoops
At least I think that's what it says.
Stoops will soon have another standout rookie in the league when Bud Dupree bursts onto the scene next season. I'd like to see him in Titans blue, too. (After they draft the Duck.)
Go Avery.