Mark Stoops Read to a Classroom of Children to Secure a Four-Star Commitment Kentucky's coaching staff is willing to go to great lengths to create lasting connections with talented recruits. If that means reading a book to a group of elementary school children, so be it.
On the penultimate weekend of the recruiting period, Auburn was blitzing Jeremy Flax. In need of a tackle to play right away, Gus Malzahn offered the JUCO All-American a scholarship and flew him to The Plains for an official visit four days later. After that visit, most recruiting analysts believed it was Auburn's battle to lose. Then, Kentucky made a big move.
Upon Flax's return to Kansas, Eddie Gran and John Schlarman flew to Indy's campus to speak with Flax in-person. While they were talking to the offensive lineman, Mark Stoops and Steve Clinkscale were meeting with Flax's mother in the Detroit suburb of Dearborn Heights.
Stoops and Clink have visited many high schools over the years. This time they were visiting the elementary school where Flax's mother teaches. When it was story-time in her classroom, the coaches did not flinch. Coach Clink was the first to pick up a book and read to the class.
"He was butchering it up so bad I felt the need to grab the next book," Stoops said on Early Signing Day.
"I did a really good job of reading mine. Then I asked the kids afterwards who did a better job, me or Coach Clink. They all pointed to Coach Clink. I was a little disappointed. That bummed me out because I was real enthusiastic, showed them the pictures and everything."
Despite his loss to Coach Clink, Stoops won the battle against Auburn for Jeremy Flax's services. The four-star offensive tackle committed Tuesday night, just hours before submitting his National Letter of Intent.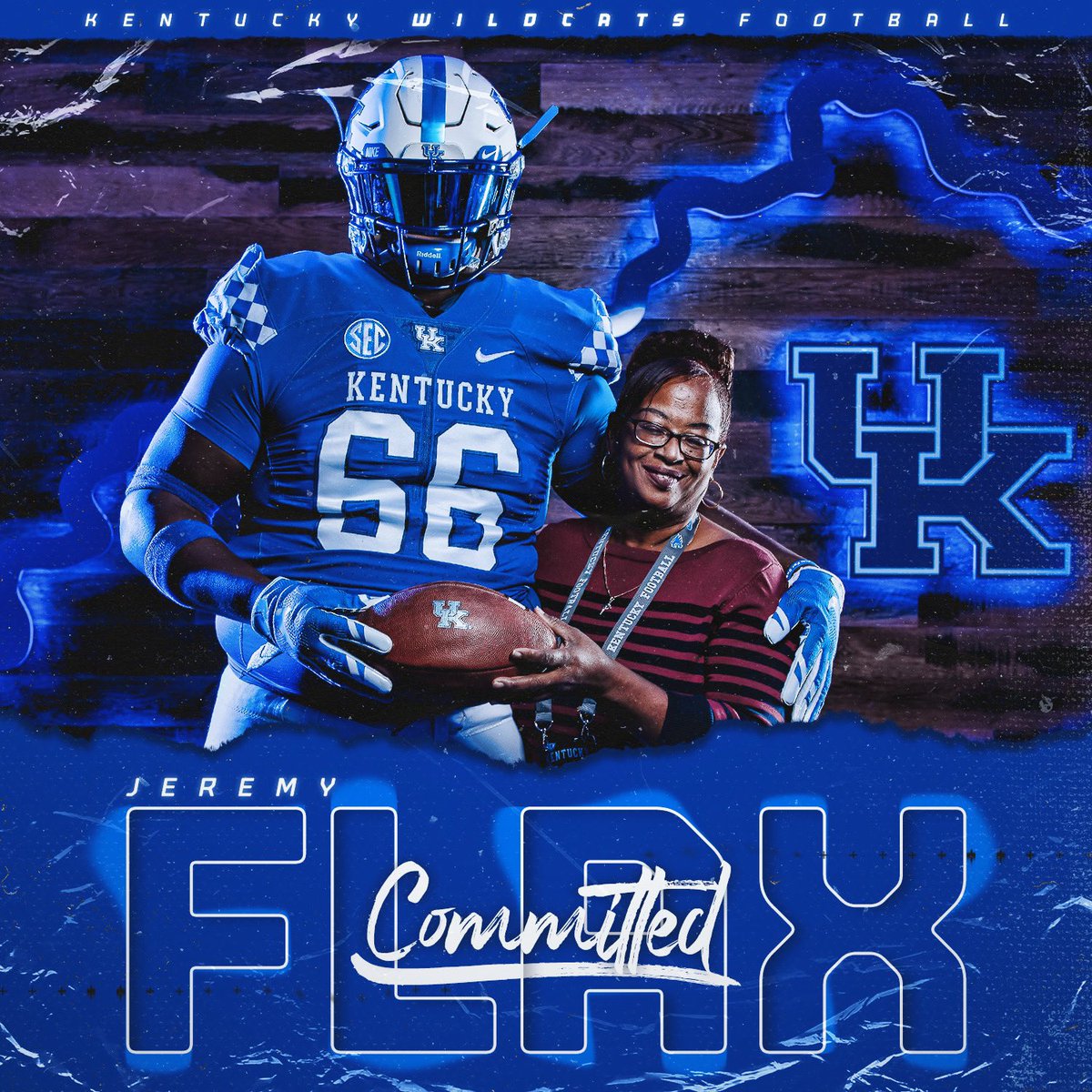 Today was one of the most fulfilling moments in my life… signing to finally be a wildcat 2 long years in independence Kansas and my juco journey payed off but it's just getting started. Let's do something special #BBN ??? pic.twitter.com/wckw8E7pkr

— Jeremy Flax 6??6?? (@FlaxNotFlex) December 18, 2019
Clinkscale's ability to create early lasting relationships helped the Wildcats sign four players from the state of Michigan — Flax, Justin Rogers, Earnest Sanders and Deondre Buford. Even if it meant hearing Vince Marrow make fun of his reading ability back in Lexington, he was willing to do whatever it took to get Flax to UK.
"You wanna make people feel that you can connect to their family. I was just glad I wasn't in school when they were reading them books. I would have really messed that up," said Marrow. "I've done a lot of things, but I never went so far to read to some first graders."
When it's time to go to war on the trail, Stoops and his staff aren't pulling any punches. "We're all in."