LOOK: Kentucky Football unveils 2019 schedule posters
You know football season's getting closer when the schedule posters start showing up at Kroger. Today, Kentucky unveiled the 2019 posters, which feature 12 Wildcats on eight different editions.
This year's posters are double-sided and feature Kentucky's "Bring It" motto for this season. They'll be distributed at area Krogers starting July 20 at 8 a.m., and also at Fan Day on August 3. Kash Daniel, Lynn Bowden, and Terry Wilson each have their own posters, while Kentucky boys Kash, Landon Young, Davonte Robinson, Mason Wolfe, and Drake Jackson share another. The final four versions of the poster feature running back A.J. Rose and linebacker Boogie Watson; Robinson and Young; offensive guard Logan Stenberg and defensive lineman Josh Paschal; and Jackson and nose guard Quinton Bohanna.
Here's a closer look courtesy of UK Athletics: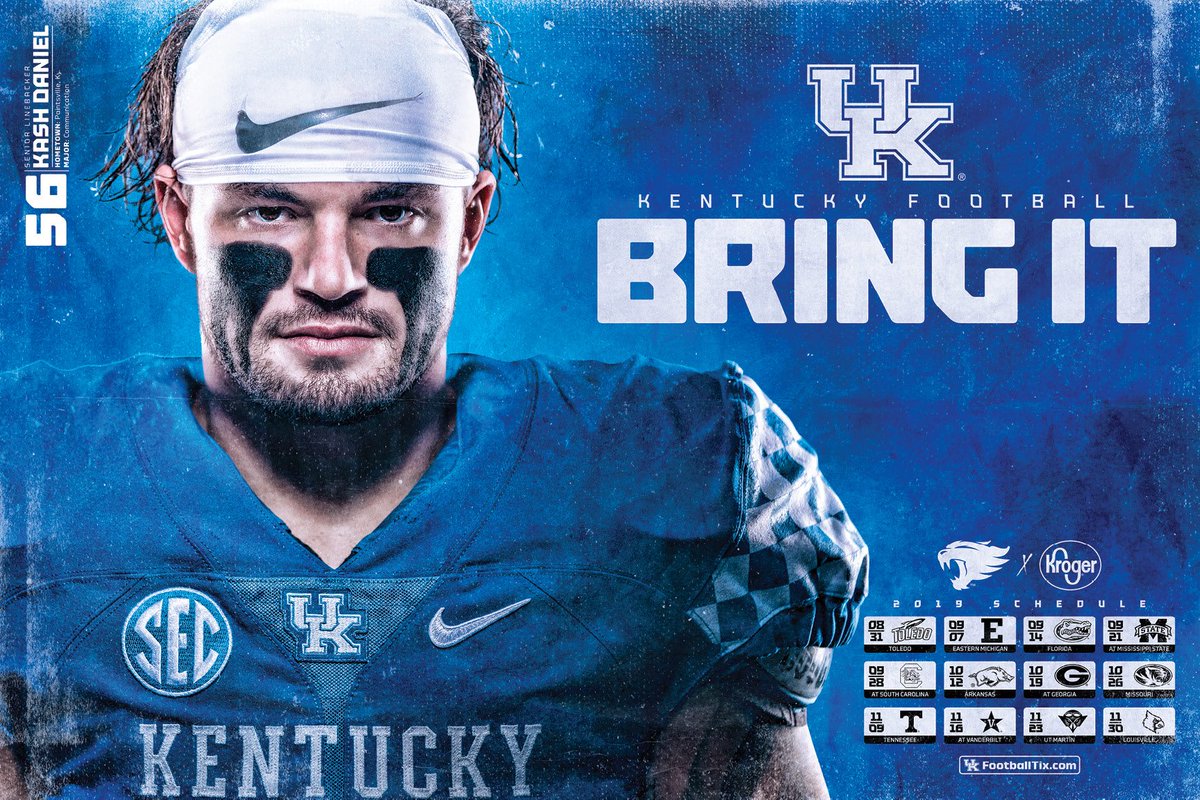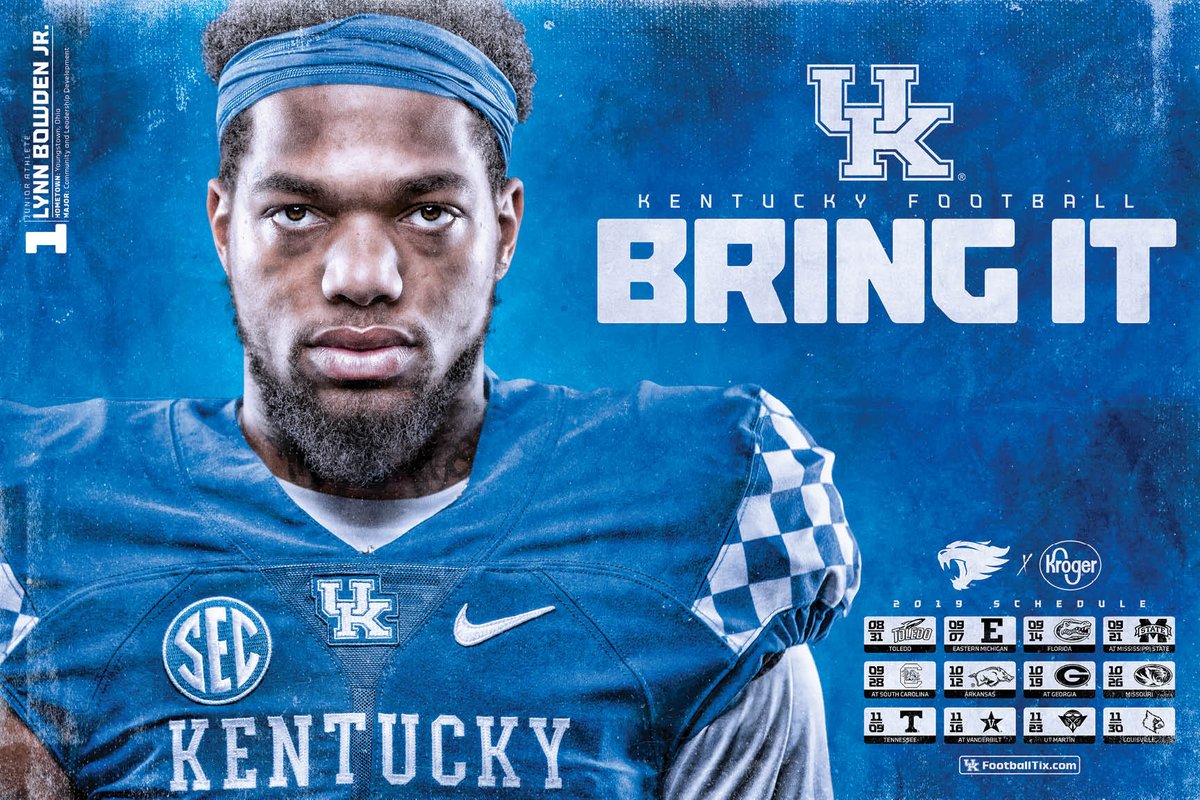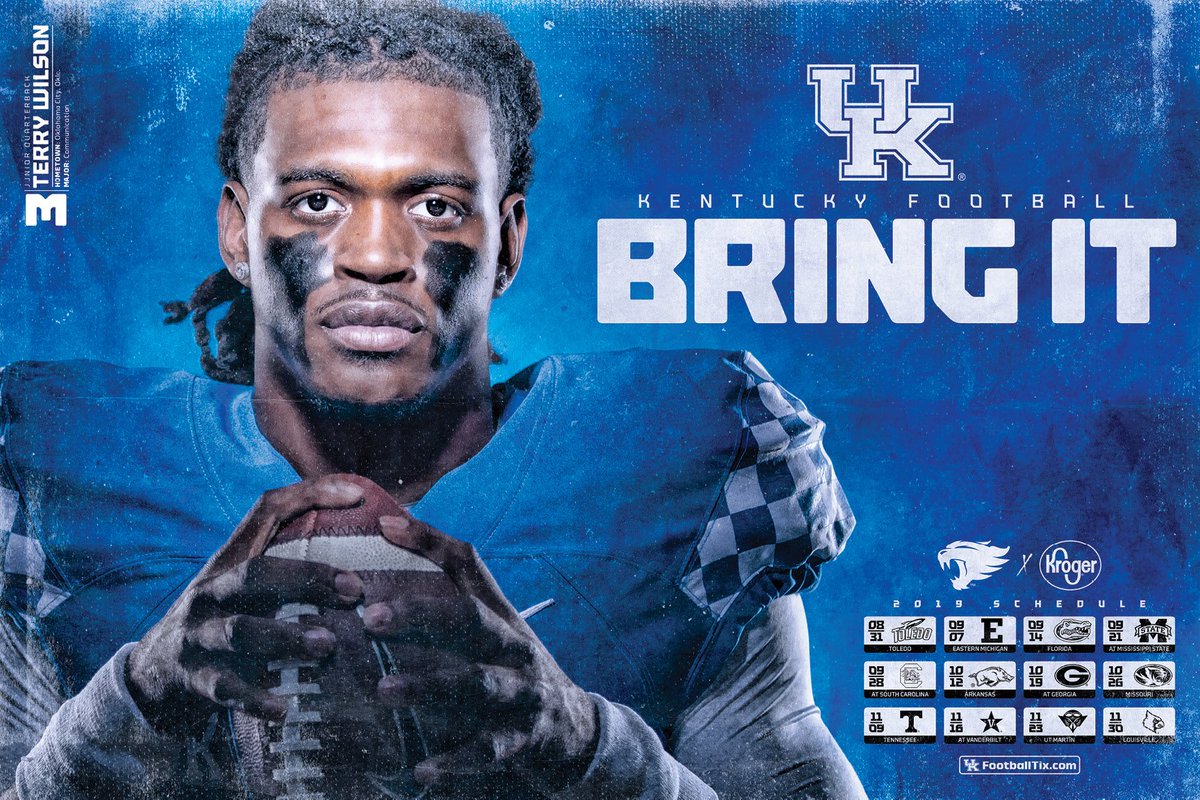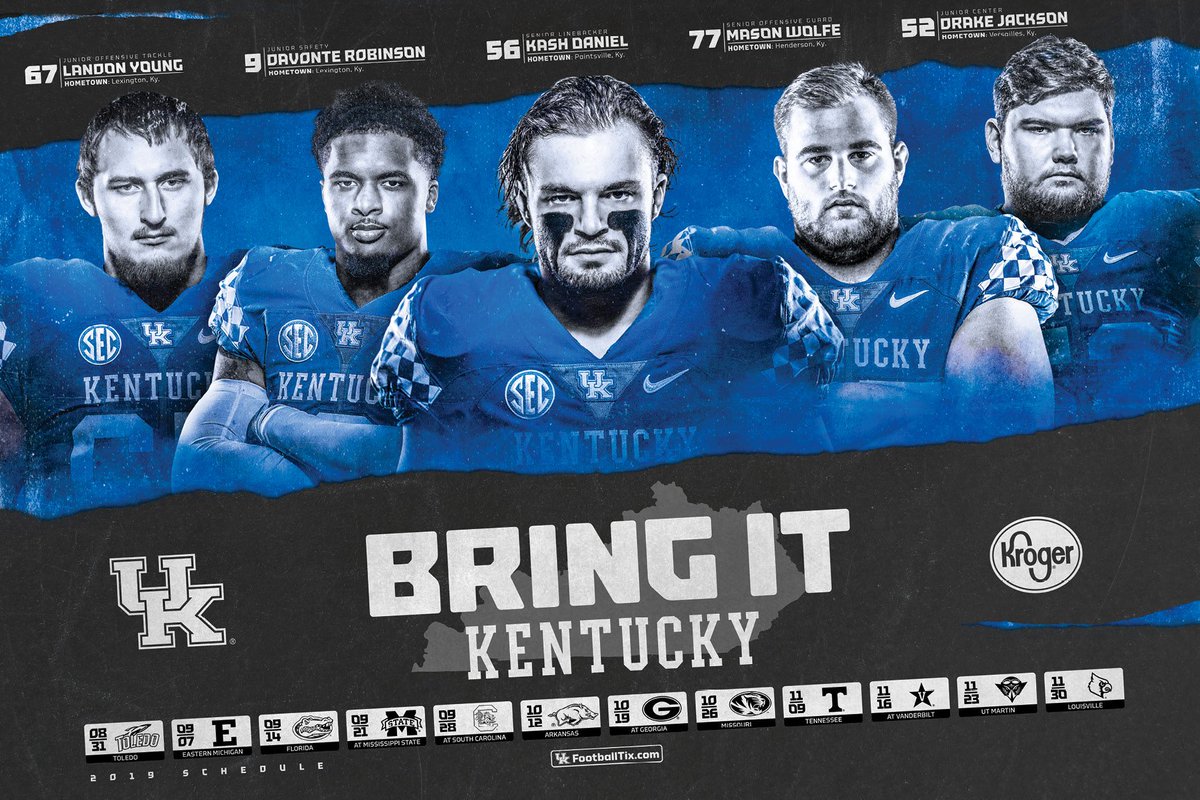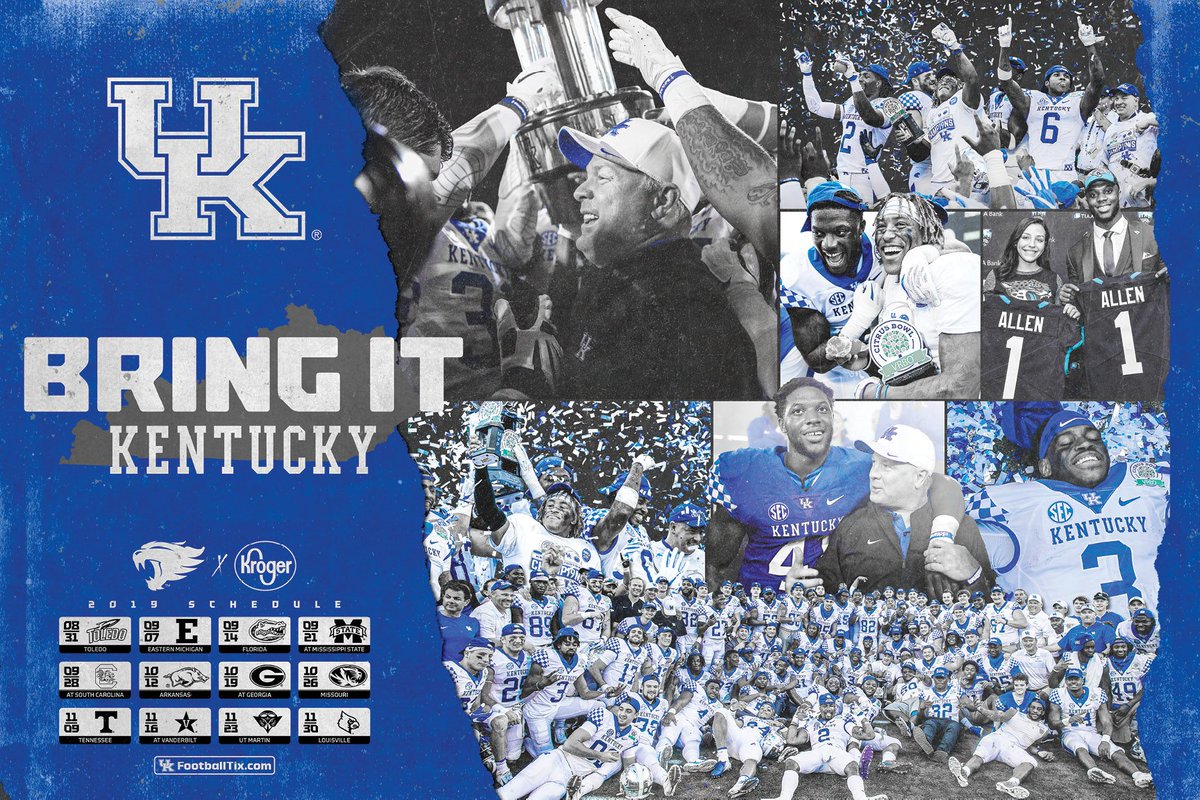 Can we talk about how massive Landon Young's arms look on his poster?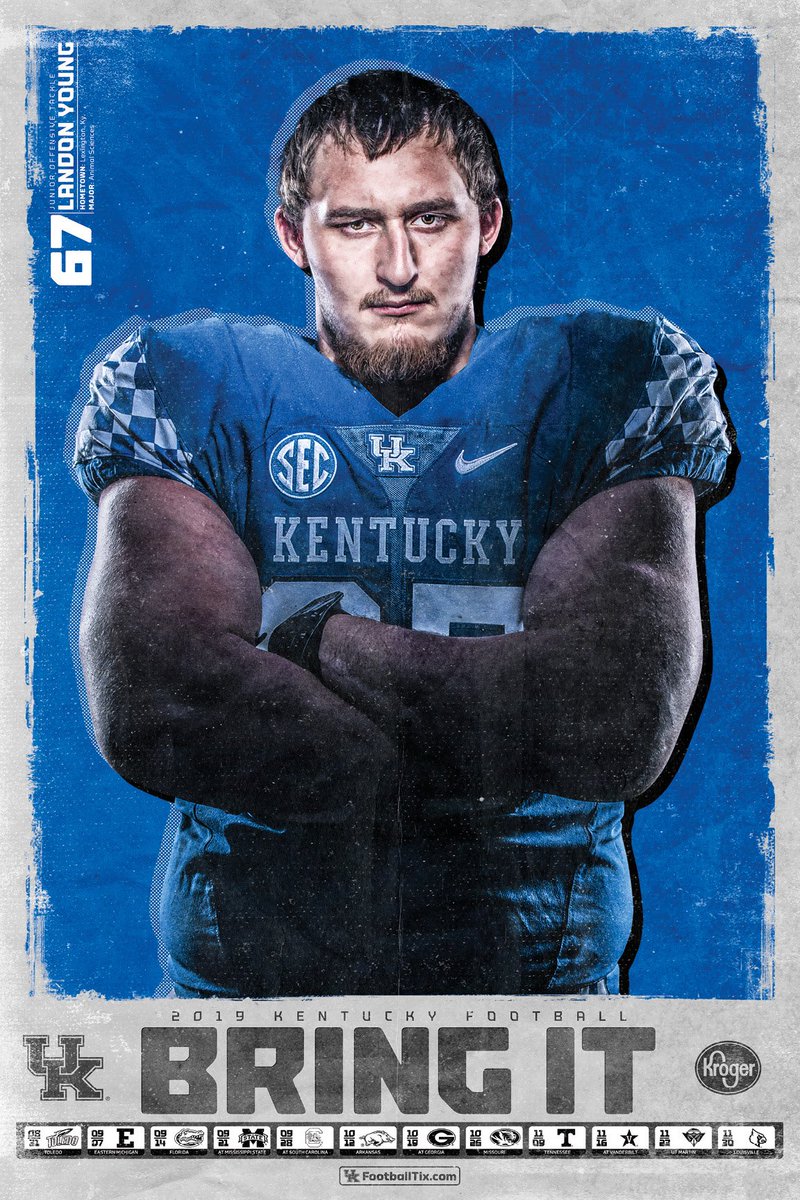 If I didn't know better, I'd say that was photoshopped.
[mobile_ad]