LOOK: Chair-back seats fill Kroger Field
Your lower backs can rest easy at Kroger Field this fall.
Four years after primary renovations were completed at New Commonwealth Stadium, chair-back seats fill almost every section of Kentucky's football stadium. Finished one section at a time, the only place you will not be able to lean back to watch the Cats is in the student section.
A view of the other, more familiar side to the stadium: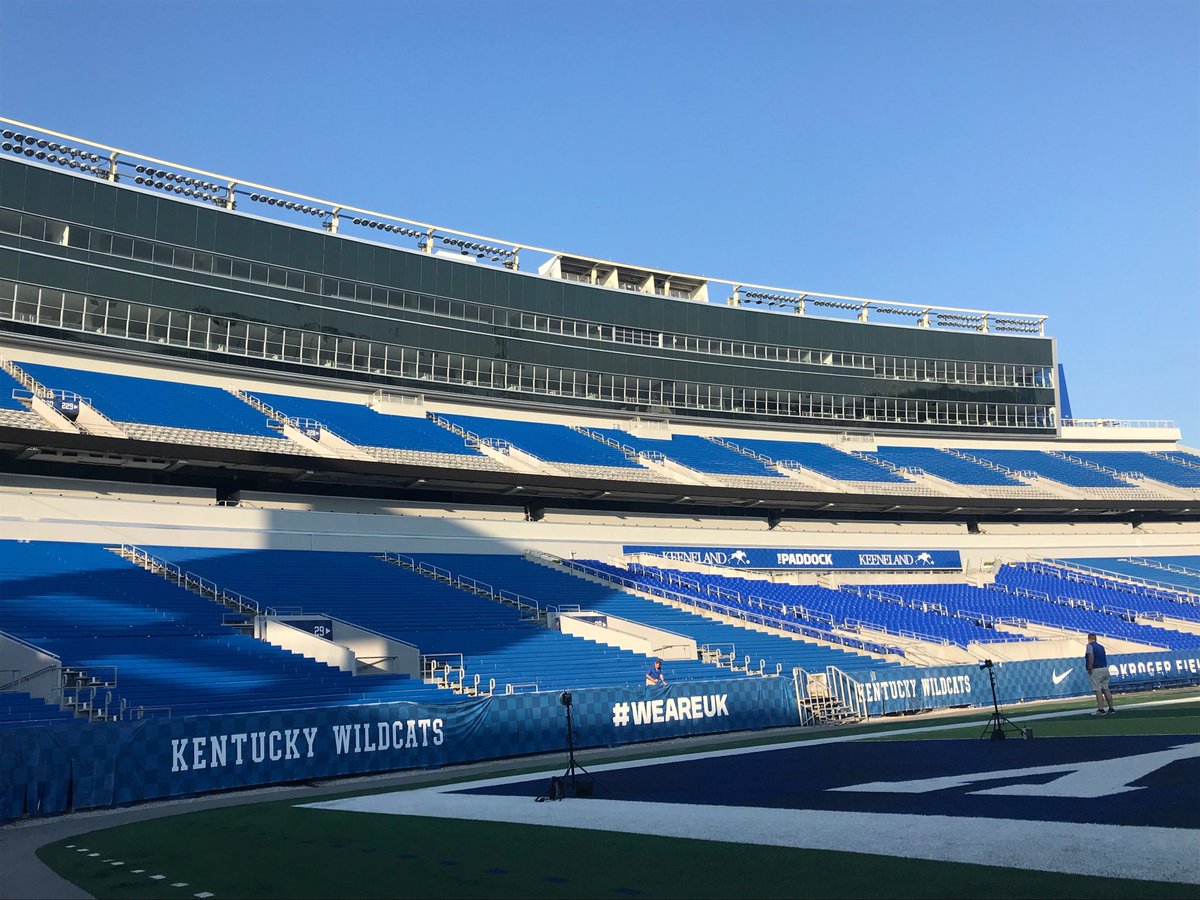 The additions should make the in-game experience more comfortable for fans, but if 2019 is anything like 2018, the BBN will spend more time standing than sitting.
[mobile_ad]