Landon Young went to a Super Bowl party at a nursing home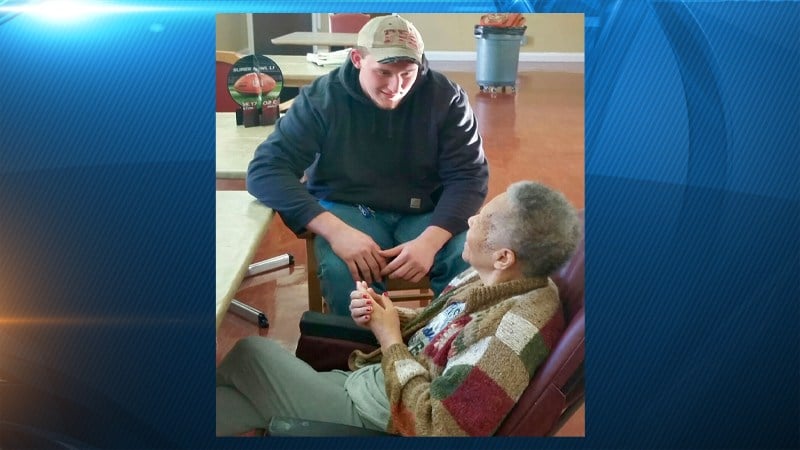 Ready for a heartwarming story? Larry Vaught has one for us about Landon Young, UK's star offensive lineman from Lafayette. Young spent his Super Bowl Sunday hanging out with the residents at Cambridge Place, a skilled nursing facility in Lexington. While the rest of his teammates were watching the game back on campus, Young chatted with residents, including the mother of a former UK and Lafayette great:
One of the more touching moments came when he visited with Lillie Owens, the mother of the late Dallas Owens. Like Young, Dallas Owens was an all-state player (1974) at Lafayette who went to Kentucky. He became a starting safety and during UK's 10-1 season in 1977 he returned an interception for a score in a win over Penn State.

Dallas Owens passed away in July of 2013. Among the pallbearers at his funeral were former UK teammates Derrick Ramsey, Jerry Blanton and Felix Wilson along with former UK basketball player Derrick Hord.

Lillie Owens had a huge smile as Young sat down to visit with her and mainly listen to her talk about her son's career.
Kid is awesome, and even converted a Louisville fan while he was there. Check out the full story from Vaught at the link below.