Landon Foster named Campbell Trophy Semifinalist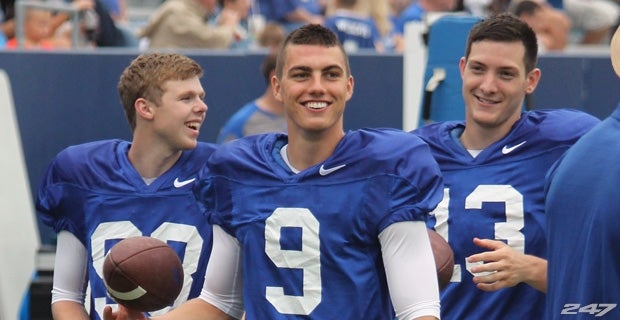 Congratulations to Landon Foster, UK's punter and all-around awesome human being, on being named one of 135 semifinalists for the 2015 William V. Campbell Trophy, presented annually to the nation's top scholar-athlete.
Candidates for the award are nominated by their schools and must be a senior or graduate student in their final year of eligibility, have a GPA of at least 3.2 on a 4.0 scale, have outstanding football ability as a first team player or significant contributor and have demonstrated strong leadership and citizenship. Yup, sounds like Landon, who currently maintains a 3.97 GPA with a major in finance. He was named Academic All-America second team by the College Sports Information Directors of America in 2014 and is a three-time Southeastern Conference Academic Honor Roll Member. Foster is on track to graduate with honors in May of 2016.
Coincidentally, Landon was also on the front page of The Wuerffel Trophy News and Notes for September for the story Jen Smith wrote about his friendship with 14-year-old Ethiopian orphan Dejene. Landon met Dejene on his service trip to Ethiopia and Landon and his family helped him find a foster home in America. If you missed that story when it came out, definitely give it a read this evening.
The Wuerffel Trophy is awarded annually to the FBS player that best combines exemplary community service with athletic and academic achievement.