Lamar Thomas is a candid fellow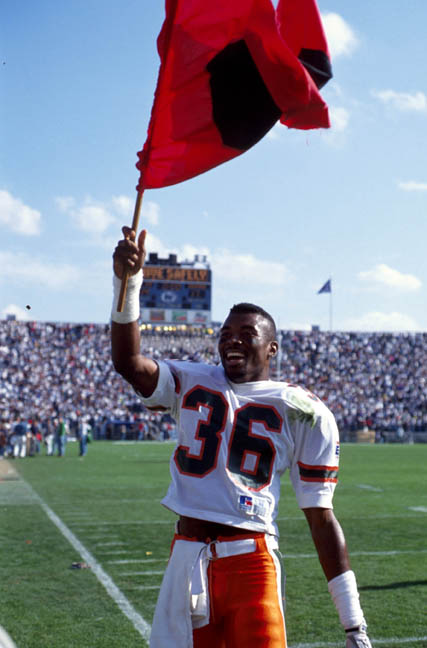 As the day goes on, we're finding out more and more about Lamar Thomas, the Louisville wide receivers coach who is leaving for the same position at Kentucky. Thomas, of course, was a star wide receiver at Miami from 1989-1992, some of the golden years at The U. Thomas set a then-school record for the most receptions in a career and is a member of the University of Miami Athletics Hall of Fame.
As most Miami players were back in the day, Thomas is quite the candid character. In this deleted scene from ESPN's 30 for 30 on The U, Thomas wasn't afraid to say on camera that he was recruited illegally by Florida since the 9th grade. Wide receivers are notoriously swaggy, and Thomas was more than happy to try to follow in Miami great Michael Irvin's shoes:
Thomas' gift of gab helped him land a job as a color commentator for Comcast Sports SouthEast after eight years in the NFL, but Thomas was fired for his comments about the Miami/FIU brawl in 2006.
"Now, that's what I'm talking about," Thomas said as the fight escalated. "You come into our house, you should get your behind kicked. You don't come into the OB playing that stuff. You're across the ocean over there. You're across the city. You can't come over to our place talking noise like that. You'll get your butt beat. I was about to go down the elevator to get in that thing."
Here's the fight:
…And audio of Thomas' comments because it's kind of awesome:
No wonder recruits like him.