KSR answers your FAQs about Shannon Dawson
It's been about 24 hours since we learned that Shannon Dawson will be UK's new offensive coordinator, but for many of us, he's still a mystery. To help us get better acquainted with our new OC, I spent the day getting to know Dawson via Google. Here's a brief profile, along with some of your frequently asked questions.
SHANNON DAWSON
Age: 37
Hometown: Clinton, Louisiana
Alma Mater: Wingate, Class of 2001
Coaching Career
2013: West Virginia (offensive coordinator/quarterbacks)
2012: West Virginia (offensive coordinator/receivers)
2011: West Virginia (inside receivers)
2008-10: Stephen F. Austin (offensive coordinator)
2006-07: Millsaps (offensive coordinator)
2005: New Mexico State (graduate assistant/offense)
2004: Southeastern Louisiana (running backs)
2003: Southeastern Louisiana (offensive quality control)
2002: Wingate (wide receivers)
He's a guy and his name is Shannon?
Yes, and I'm a girl and my name is Tyler. It's 2014, get over it.
How did he learn the Air Raid?
Dawson coached under Hal Mumme for three seasons at New Mexico State and Southeastern Louisiana, where he learned the Air Raid system, which he took to Millsaps and Stephen F. Austin before joining the West Virginia staff. At Stephen F. Austin, Dawson had the #1 passing offense, the #4 scoring offense, and the #6 total offense in the FCS. In 2011, Dana Holgorsen hired him as the receivers coach at West Virginia, where he eventually became offensive coordinator.
So, he ran his Air Raid at West Virginia?
Not exactly. Dana Holgorsen is also an Air Raid disciple under Mike Leach and Hal Mumme, and has his own version that Dawson helped run. Dawson helped boost the West Virginia offense to ninth nationally in passing (314.6 yards), 11th in total offense (502.1 yards), 38th in scoring (33.2) and 44th in rushing (187.5). The Mountaineers' run-to-pass ratio this season was 52%/48%. Under Dawson and Holgorsen, quarterback Clint Trickett passed for 3,285 yards and 18 touchdowns.
Between Dawson and Holgorsen, who called the plays?
Great question. West Virginia beat writer Patrick Southern came on the show today to tell us about Dawson and he said Holgorsen called the plays while Dawson read defenses up in the press box. While Dawson undoubtedly had a hand in whatever the offense did, ultimately, the unit was Holgorsen's.
Dawson was once asked the difference between his philosophy and Holgorsen's, and he responded "Dana's a lot more conservative than I am." For example, at Stephen F. Austin, Dawson's offense once threw the ball 89 times in one game. UK only threw the ball 29 times vs. Louisville. Shew-wee. Since then, he's warmed up to the run game enough to implement a balanced attack at West Virginia, and he'll have a whole stable of running backs to use in his new role. At Kentucky, Dawson will finally have complete control over the offense, and after years of splitting decisions with Holgorsen, I'm sure he's ready to let loose.
Are we sure he's not Tony Vanetti's twin?
He really does look like him, doesn't he? Especially in this picture:
So, how is he different than Neal Brown?
We've heard Dawson's offense is very similar to Brown's, but plays will be called even faster. With SEVERAL Air Raid pieces in place, Dawson can jump in with both feet. Some other people have suggested Dawson will use a more vertical passing attack than Brown with a simpler running game.
What about recruiting?
Dawson is considered a good recruiter, and has commitments from two pro-style QBs at West Virigina, one being David Sills, a four-star. Dawson and Holgorsen are obviously very close, so it's not clear whether or not Dawson will attempt to bring his commitments with him, but that's something to keep an eye on.
What's he like off the field?
Apparently, he's hilarious and cusses a lot, which means he'll fit right in with the KSR crew.
Anything really random about him?
He favorited this photo on Twitter: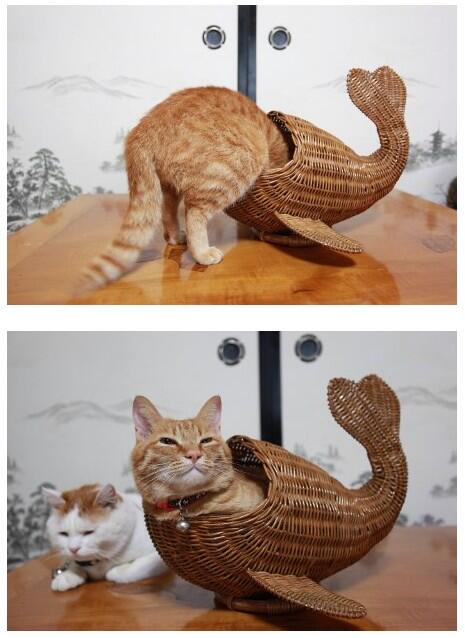 So I guess he likes cats, which is good because he is one now.
Welcome aboard, coach.