Kirk Herbstreit Selects Kentucky as his "Sleeper" in the SEC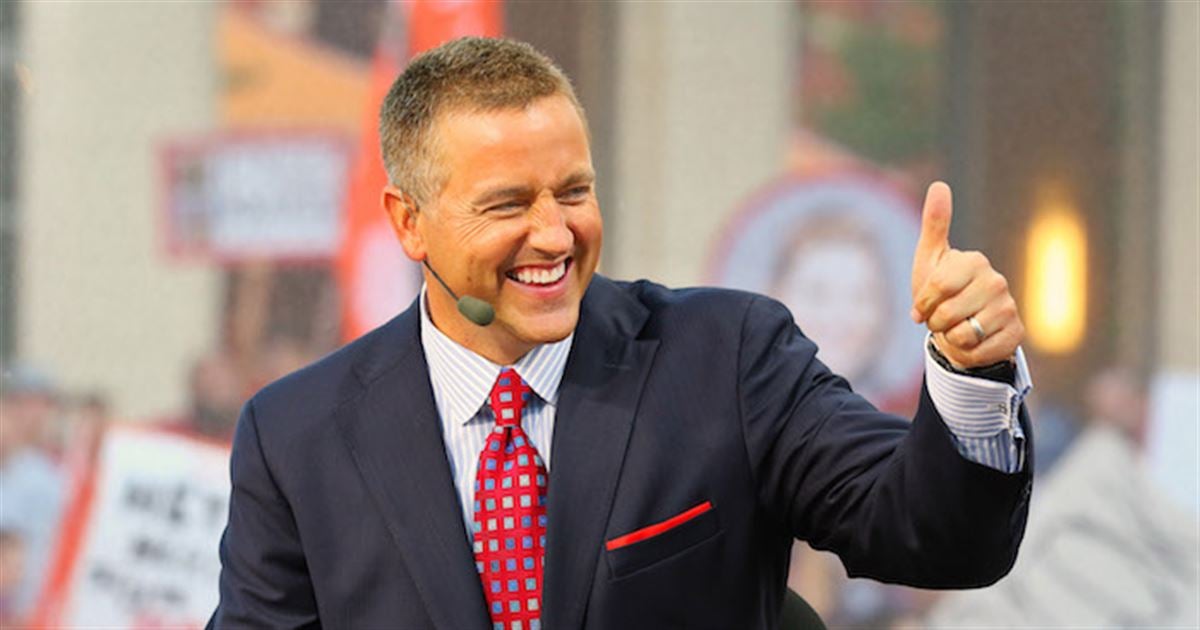 Kirk Herbstreit's relationship with Kentucky football has been through ups and downs.  Entering the 2017 season, he's never liked the Cats more.
Last year the ESPN college football analyst and College Gameday co-host picked the Cats to be a "surprise bowl team" and said it would be a breakthrough year for Mark Stoops.  He was all aboard the Kentucky bandwagon, until they lost to Southern Miss and were blown to smithereens by Florida. He briefly hopped back on board in November when he said UK had a chance to make the SEC Championship, but that did not last long.
In May, Herbstreit made headlines across the Commonwealth.  At a speaking engagement in Louisville, he described Kentucky football as "like an appetizer before the real thing starts," the real thing being UK Basketball.  The following day, Herbstreit appeared on KSR to clarify the comments he described as out of context.
Nonetheless, Kentucky fans are unsure how they feel about the former Ohio State quarterback.  This should make fans feel better.
In his annual preseason college football "Herbie Awards," Herbstreit selects the Championship Game winners for each conference and a sleeper.  Herbstreit's sleeper in the SEC is Kentucky.
At SEC Media Days, South Carolina was the darling of the East, poised to surprise the big dogs.  Herbstreit isn't falling for the hype and believes this year is Mark Stoops' year.
Don't sleep on the Cats.