Kentucky will wear all white tomorrow vs. Vandy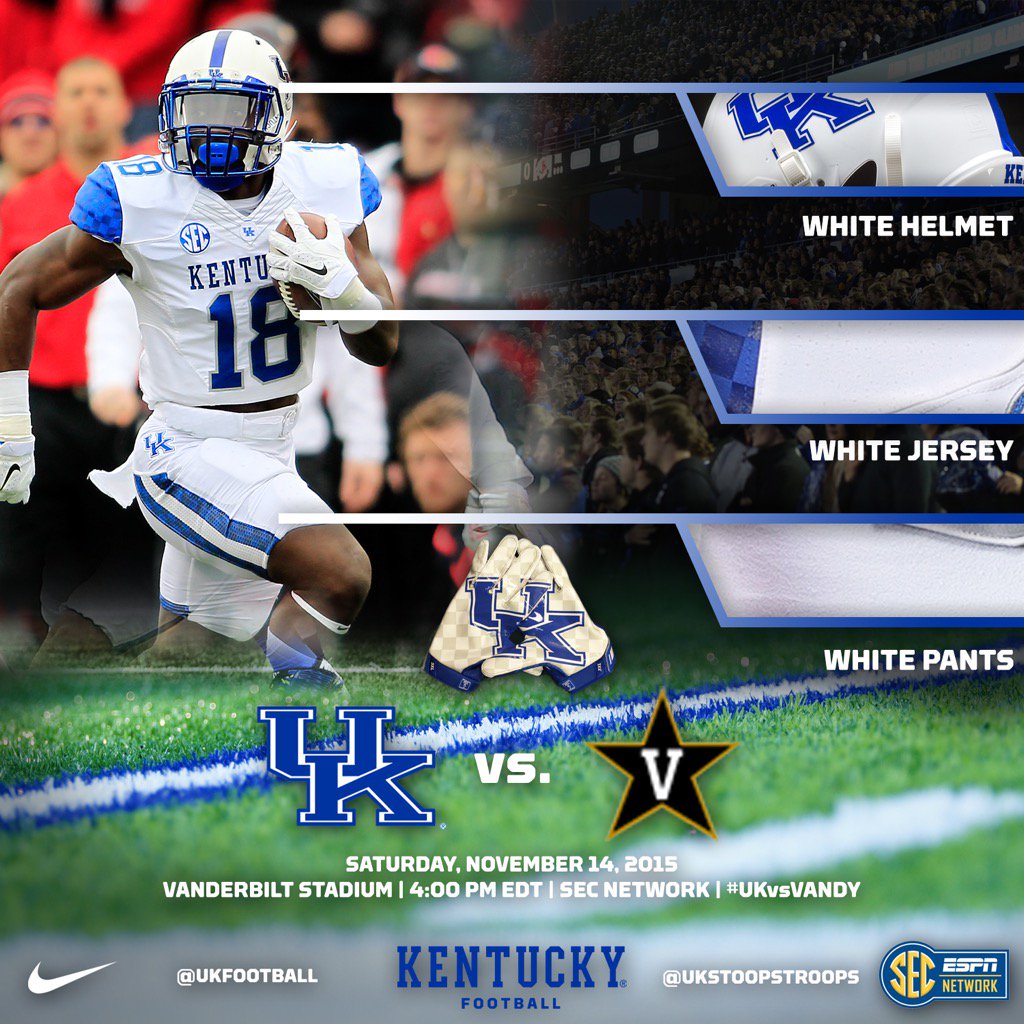 A quick break from our pregame action to bring you a small football note. The uniform combination was released this afternoon, and it looks like the Cats will be in all white as they take on Vandy.
If you missed it earlier, Vandy will be in all gold: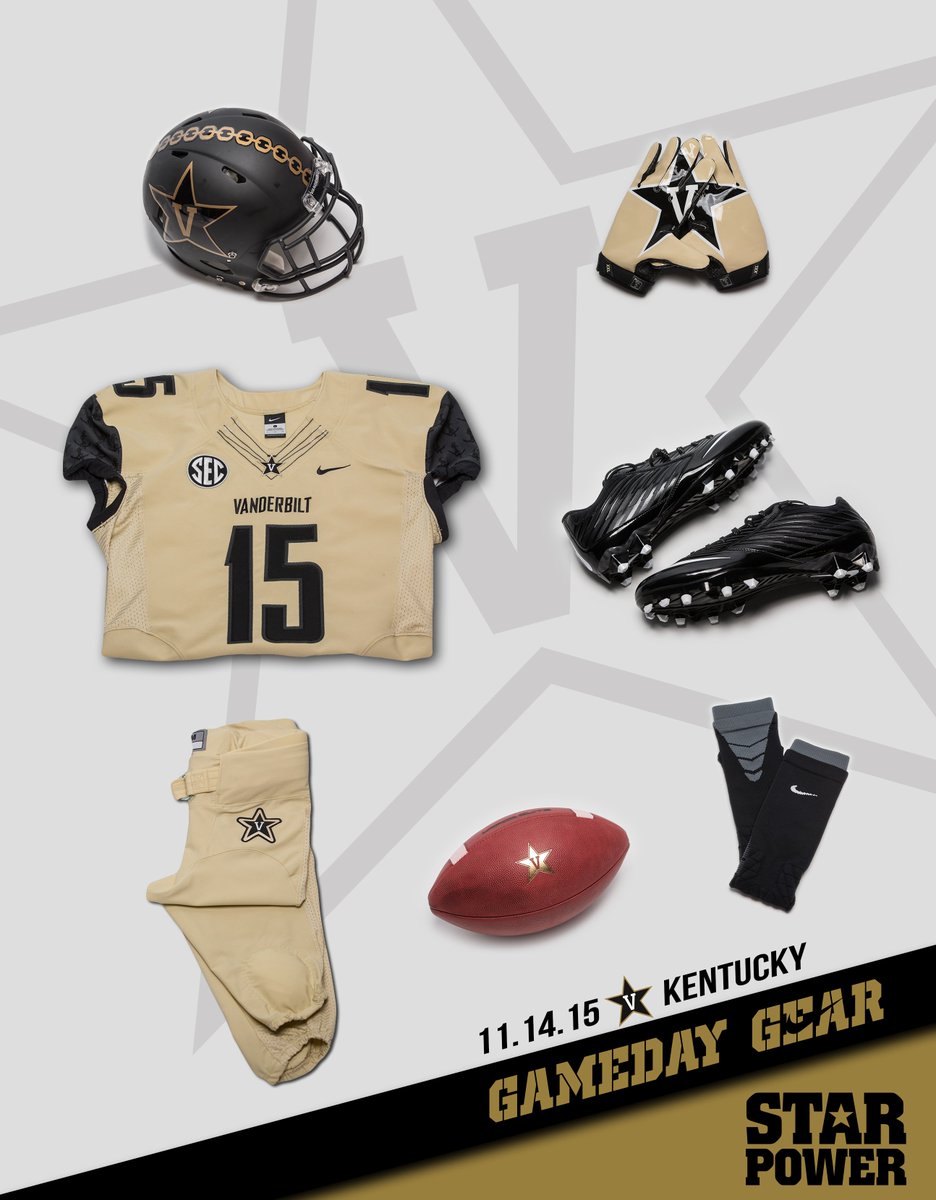 Or whatever you call that shade of yellow/brown. Wet Sand Beige?