Kentucky vs. Mississippi State Game Time Announced
After the Bye Week, Kentucky will hit the road to play Mississippi State in Starkville. The SEC announced the game will be in the afternoon at 4:00 on the SEC Network. The Cats will avoid a night crowd filled with cowbells.
Here's the rest of the SEC schedule for October 21: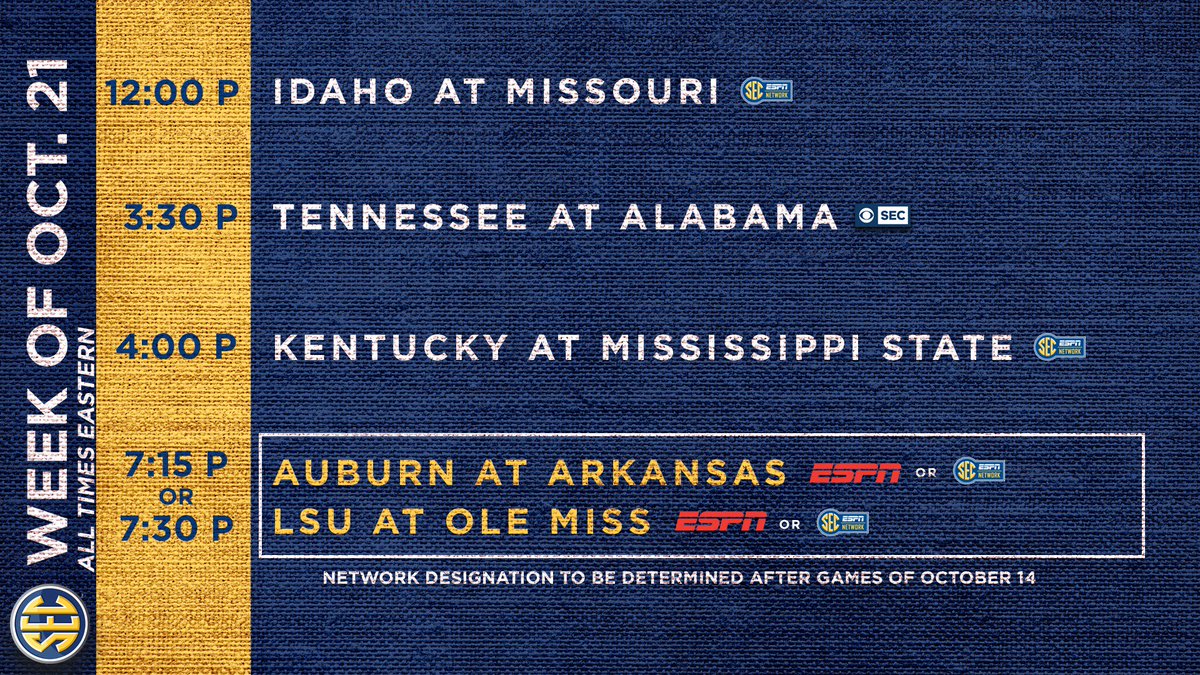 I'll see you in Starkville.