Kentucky football wants you to #GetUp
Football season is right around the corner, and the Kentucky video department is doing whatever it takes to get the BBN excited for it.
Over the last few weeks, the official UK Football Twitter account has released a barrage of different videos and highlights of their training for the 2018 season and the fun they're having doing it.
Yesterday, they preached attitude, toughness, discipline, and pride, four core values they have obviously implemented on the team. #GetUp is the running motto.
And it's impressive.
09.01.18 #GetUp pic.twitter.com/nShh3QzgRQ

— Kentucky Football (@UKFootball) July 13, 2018
We also got to see the 2018 UK Football promo video, featuring highlights from last year and some of the likely breakout stars of this coming season.
Almost that time of year again…
2018 UK Football Promo#BBN pic.twitter.com/gxuiHnWgDQ

— Grant Peters (@GP_Tre_Ball) July 12, 2018
If that doesn't get you jacked up, you don't have a pulse.
Back in June, UK football also released a video of their time in the weight room.
No Pain. No Gain. ????

09.01.18 #GetUp pic.twitter.com/bnyhFInAuR

— Kentucky Football (@UKFootball) June 29, 2018
It seems to be working with Kash Daniel, at least.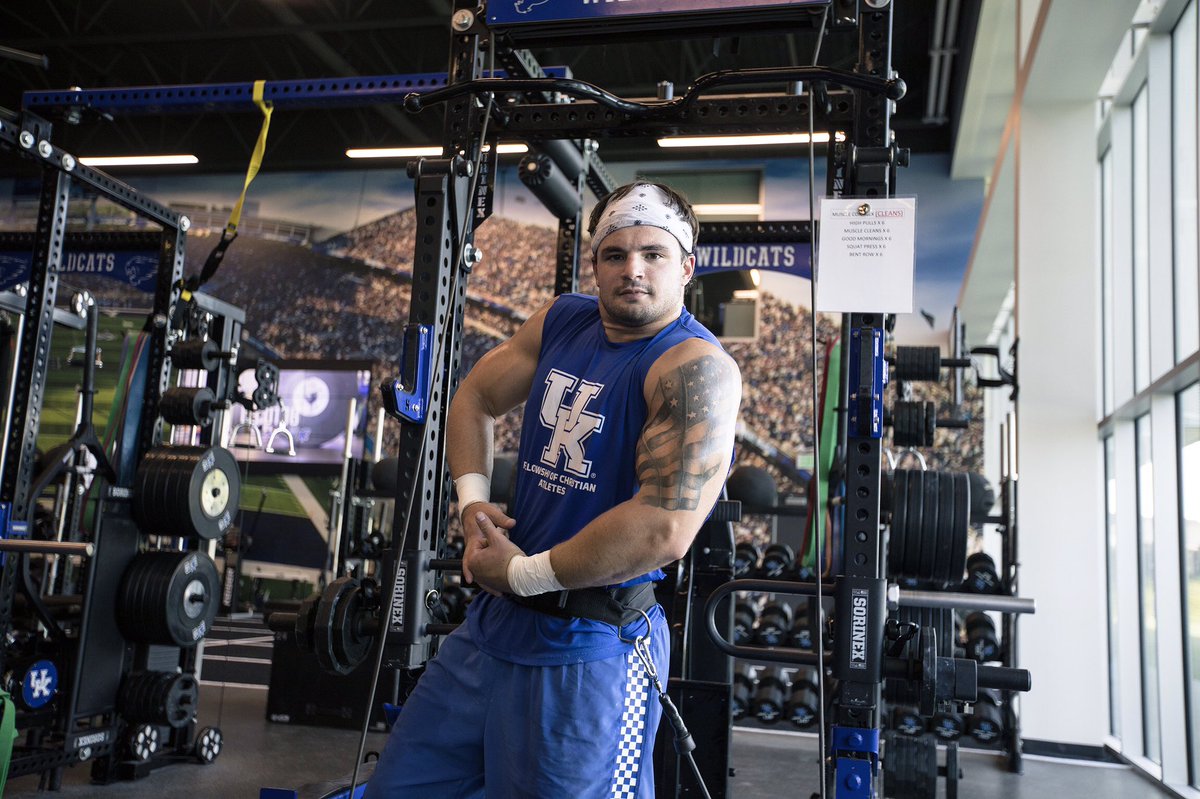 They still know how to have some fun, too.
High Performance Nutrition and Agility Training ???#GetUp #BBN pic.twitter.com/aQ1anAWeHS

— Kentucky Football (@UKFootball) July 12, 2018
The star of the offense, Benny Snell, recently participated in Freddie Maggard's "Behind the Facemask" series, where we got an inside look at Benny's passion, skillset, recruitment, and more.
If you missed it from a few days ago, take a look below:
Behind The Facemask: Episode 6 with @UKPlayerDevelop – Get to know junior RB @benny_snell and what makes him tick #GetUp ??? pic.twitter.com/BLFpc4tAvC

— Kentucky Football (@UKFootball) July 11, 2018
UK Media Day: 20 days away
UK Fan Day: 21 days away
Opening kickoff: 49 days away
Let's do this thing.