Kentucky football serves those in need at Dining with Dignity
The Kentucky football regular season may be over, but that's not stopping them from proving this is a special group both on and off the field.
Before bowl practice starts rolling again on Friday, the Wildcats used their time off to give to those in need.
This evening, several Wildcats went to Dining with Dignity, a part of Lighthouse Ministries, to help prepare and serve dinner for some very special individuals.
The official UK Football Twitter account sent out the following pictures, featuring Josh Paschal, Miles Butler, Naasir Watkins, and former linebacker Courtney Love, among others. (It looks like soup and sandwiches were on the menu):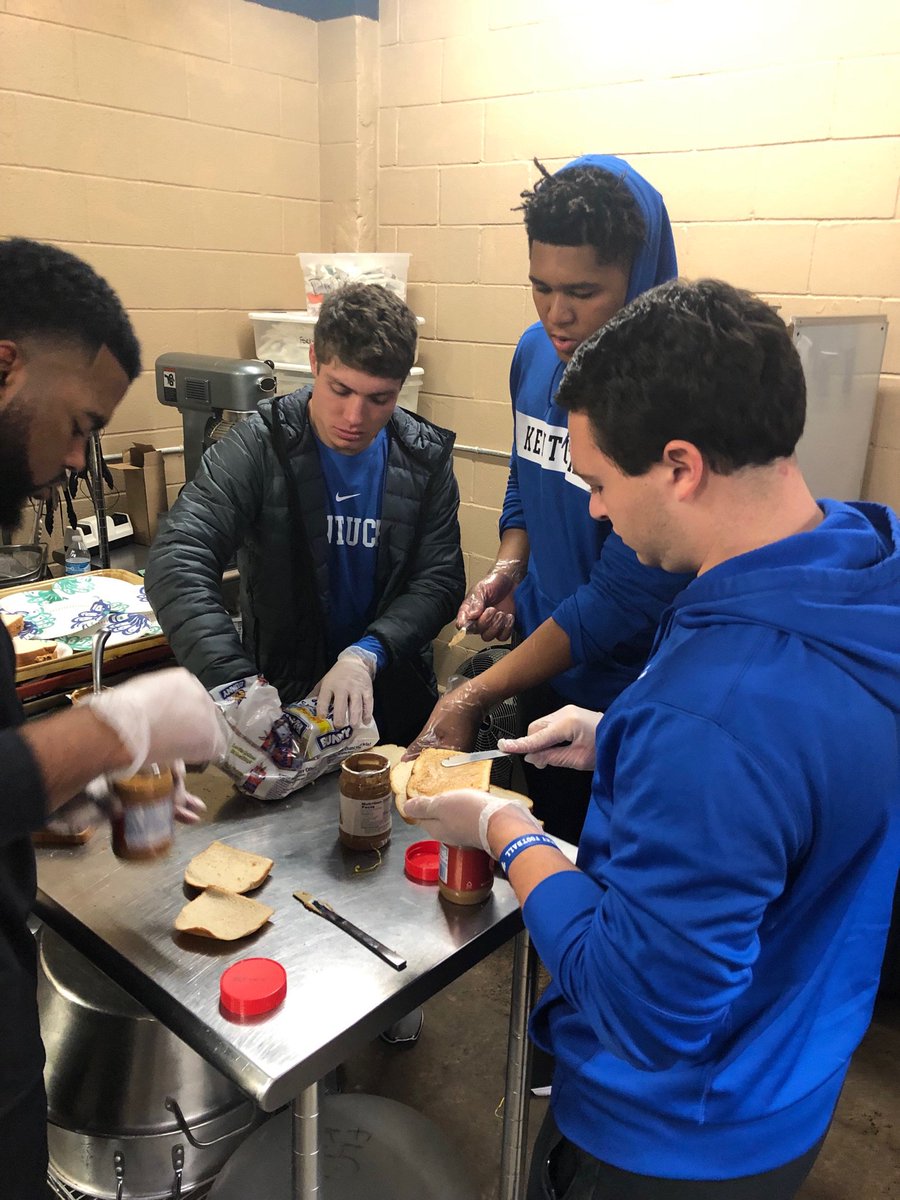 You'll never believe who helped orchestrate the entire event…? You guessed it, former KSR employee and current UK Director of Player Development, Freddie Maggard.
Here was a picture snapped by his wife, Jennifer, of Freddie and his daughter wrapping some forks: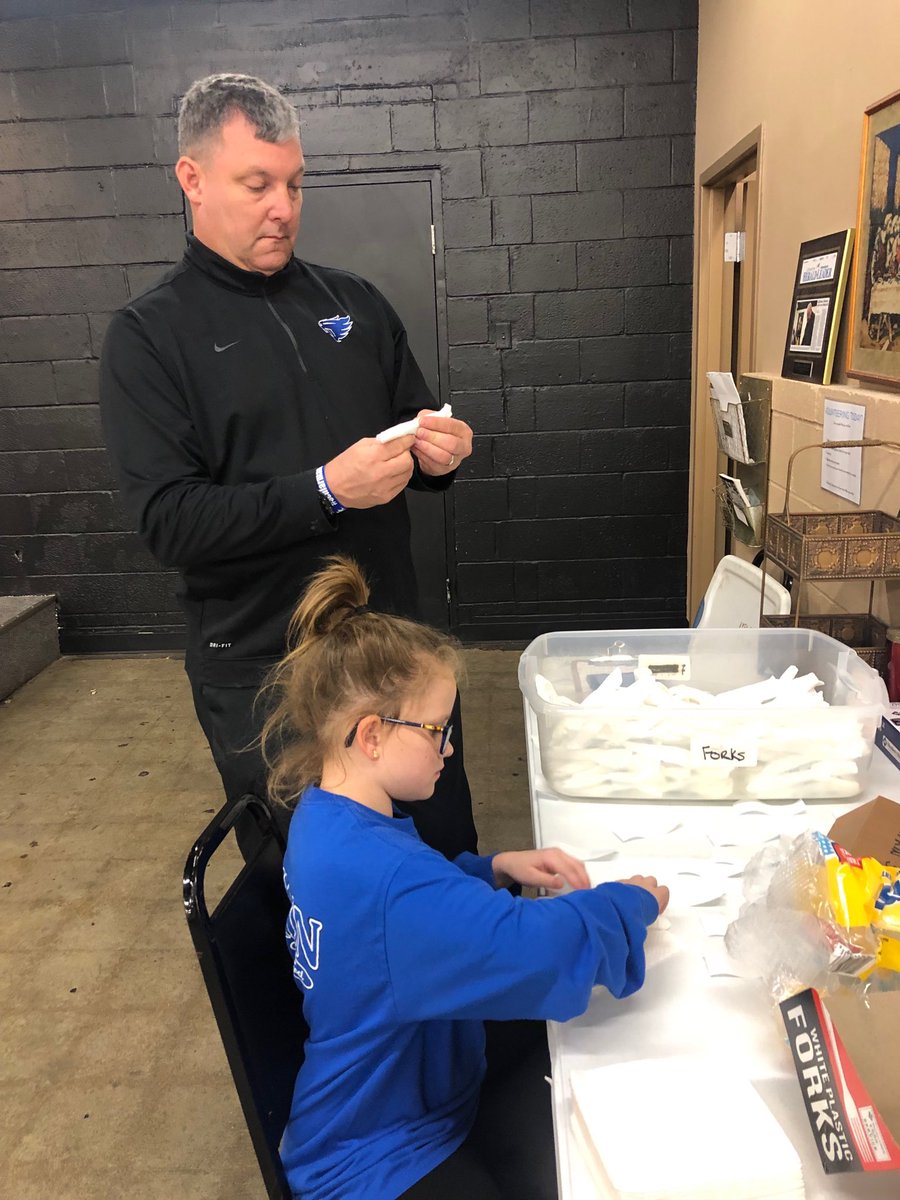 Here was Naasir Watkins pouring drinks for folks in attendance:
And Courtney Love making some peanut butter and jelly sandwiches:
Keep up the good work, Wildcats!
#4for40
[mobile_ad]