Kentucky football schedule posters unveiled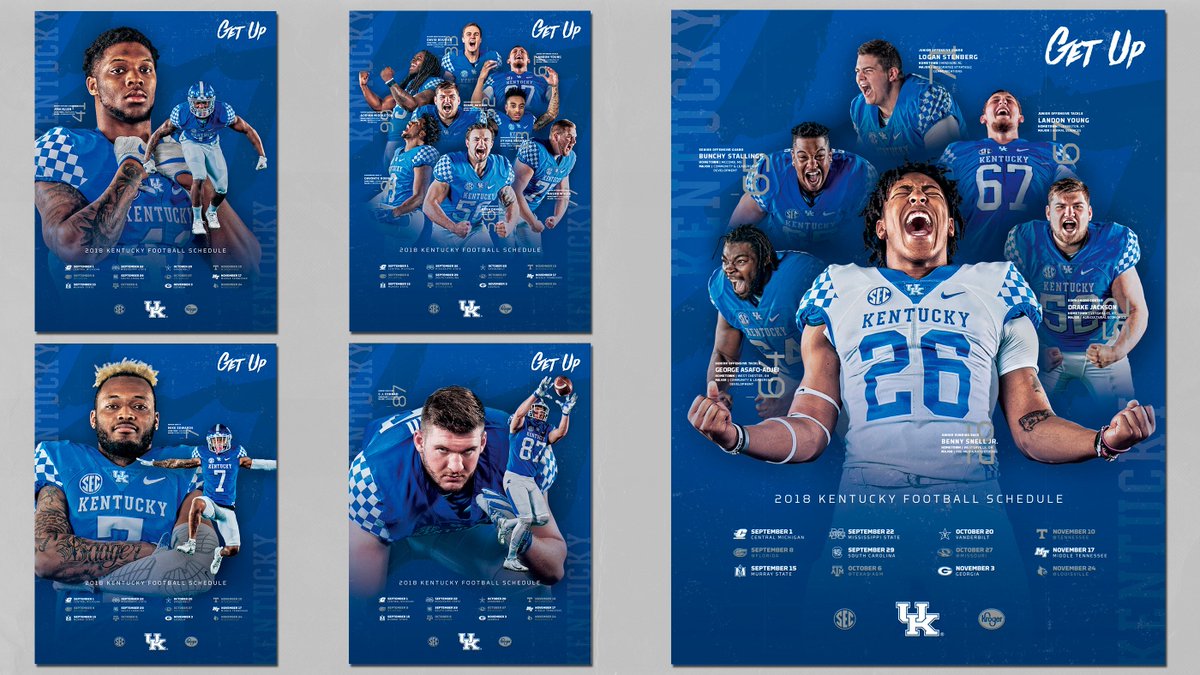 UK's schedule posters for the upcoming football season are out and they look great. There are five different posters featuring 15 different Wildcats, including the four preseason All-SEC selections.
Benny Snell is surrounded by his offensive line on one; Josh Allen is on another; Mike Edwards and CJ Conrad each got their own; and the last features the eight Kentucky natives on one poster. No quarterback made the cut.
Posters will be available at Kroger locations throughout Kentucky and select stores in southern Indiana starting Aug. 4 at 8 am. They will also be available at Kentucky Football Fan Day on Aug. 4.