Kentucky Football Reverts to Old Ways in 0-2 Start
When Mark Stoops took over the Kentucky football program in 2012, it was nothing but an optimistic glimmer of hope. It couldn't get much worse in Lexington. Bone-headed plays, two-win seasons, heartbreaking losses, and the longest run of misfortune in the SEC.
Since then, Mark Stoops has obviously turned things around here. Kentucky started winning the close games, they got the top-10 draft pick, they got the best rushing attack in the SEC, they had a wide receiver win six games at quarterback, they had a game for the chance to go to the SEC Championship.
Times have been very good in Lexington under Mark Stoops. This is not to be misunderstood, Mark Stoops is clearly the guy, and any thought suggesting otherwise is utterly ridiculous. The program has changed. But, in Kentucky's 0-2 start to the 2020 season, Kentucky football has reverted to old ways.
Horrible Luck
If there is one thing old Kentucky Football knows, it's the worst luck imaginable. In the first two games of the season, Kentucky has experienced that old luck. In week one, it was Chris Rodriguez's touchdown that was woefully missed by the Week 1 officiating crew, even after the review.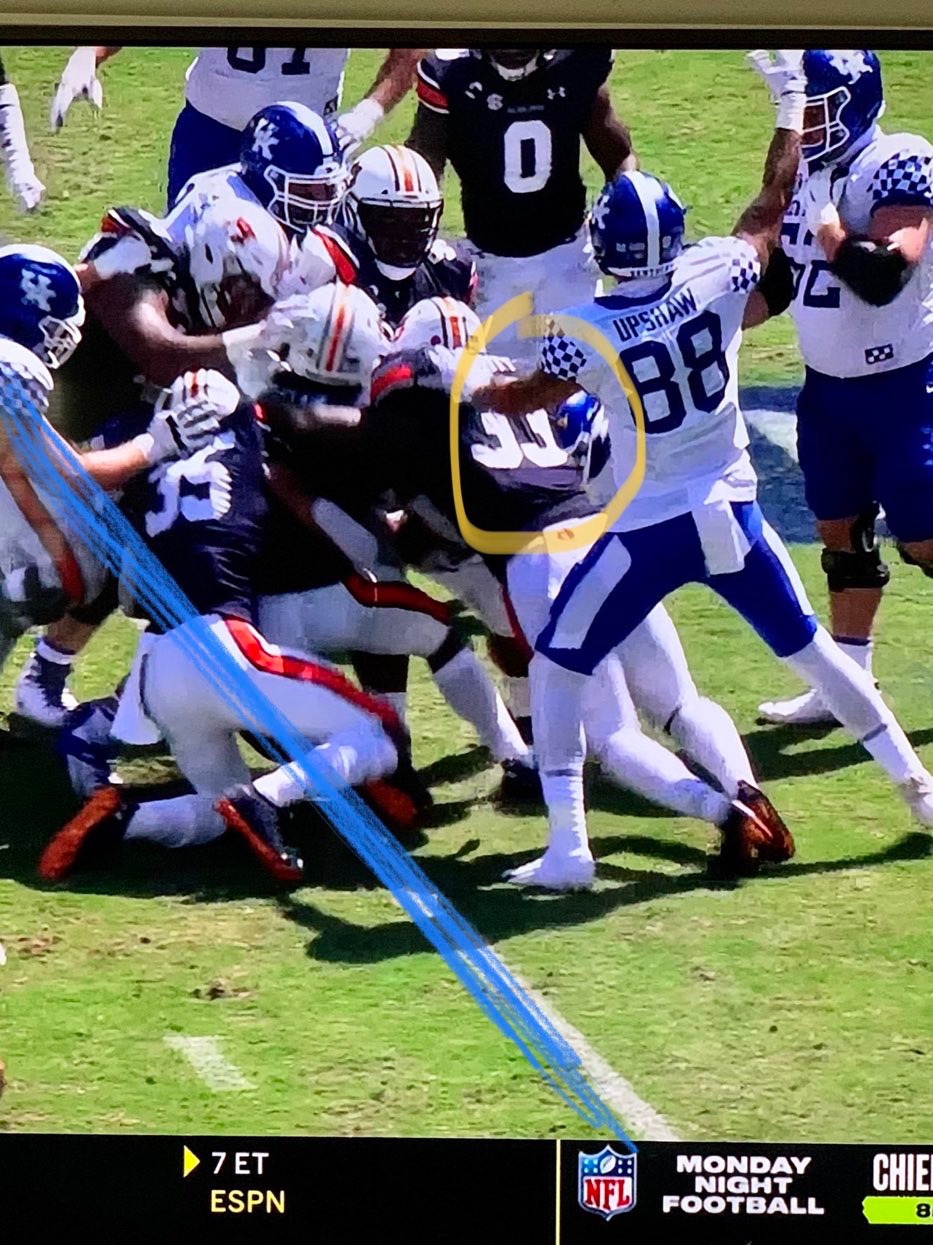 Of course, Kentucky did get a chance to score after that, but Terry Wilson was picked off two plays later. It doesn't matter if Auburn got the touchdown erased on the next play. Had that play been called correctly, Kentucky would have gone into half at least within two points with a chance to take the lead on the opening possession of the 2nd half.
Was that the reason Kentucky lost on the plains? Absolutely not, but it was certainly a big factor that changed the entire landscape of the second half.
Against Ole Miss, Kentucky had a similar situation with AJ Rose. It's unclear if Rose crossed the plain before he fumbled. Quite frankly, we may never know, it was too close to call. However, Kentucky shouldn't have been there in the first place which leads me to…
Mental Mistakes/Lack of Discipline
Man, this is a big one. Kentucky's first two losses have been littered with a lack of discipline of mental mistakes, none bigger than what AJ Rose pulled on Saturday.
Rose is a fifth-year senior, an unquestionable leader in a relatively young running back room, and what he did on the first possession of Saturday's game was just flat out inexcusable. After Ole Miss' prolific offense scored in just two minutes and 22 seconds, it was paramount for Kentucky to put a touchdown on the board. On the first offensive play, Rose had a sure-fire touchdown in front of him. Absolutely nothing but green grass and he threw up the deuces sign on the 27-yard line!?!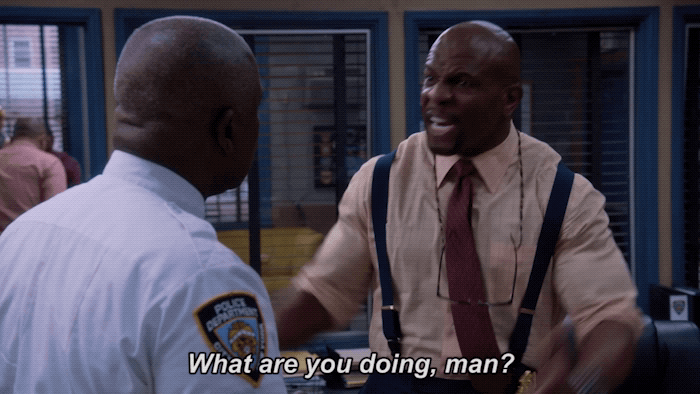 To make matters worse, two plays later he fumbles trying to unnecessarily extend on the goalline. Now, Rose has reached DeSean Jackson and Leon Lett status of unbelievably embarrassing football mistakes.
He put up the ?? … and then it went bad ? pic.twitter.com/RidTVbdENA

— SportsCenter (@SportsCenter) October 3, 2020
Kentucky will undoubtedly make back-to-back embarrassing appearances on ESPN. Kelvin Joesph got Moss'd last week, this week, AJ Rose…c'mon man.
Not to crush Rose, but this is completely justified criticism. He was lucky to touch the field after that first possession, but he made up for it, pitching in 127 rushing yards and a touchdown in the loss. But, in a one-point game, that touchdown mattered.
The buck just doesn't stop with him, there is plenty of other complete bonehead plays to address. One of them came from Taj Dodson on Saturday. Ole Miss was driving into UK territory when Matt Corral gave himself up and Dodson decided to go in for a hit. Fortunately, it wasn't a targeting call so he got to stay in the game, but that's a play that gives Ole Miss half the distance to the goal line. Ole Miss would score two plays later.
Then there's Kelvin Joesph. In Week 1, Auburn jumped for a false start, but Bossman Fat decided to negate those five yards by walking across the line of scrimmage to shove the Tiger receiver.
Now that's one thing, but to have the audacity to hop on Twitter immediately after the game to tweet this is ridiculous.
Lol I guess I made him throw a flag but wasn't supposed to be on me it cool though ? https://t.co/Q08MT52jUv

— BO$$MAN (@bossmanfat1) September 26, 2020
I'm a big fan of Kelvin Joseph, I hope he turns it around. But, through two weeks Joseph has looked silly in a secondary that has been a liability to start the season. If Joseph is going to talk on Twitter, he's got to back it up.
To cap it all off, with Ole Miss in the red zone in the second half, Kentucky needed a stop to hold their 28-21 lead. The response? Ten men on the field.
Not fielding 10 defensive players on 3rd down in the redzone? pic.twitter.com/cojO0yv5qg

— Michael Durall (@Shippinickels) October 4, 2020
The mental mistakes have been a problem in Kentucky football past, and they're rearing their ugly head to kickoff 2020.
Questionable Coaching Decisions
Mark Stoops and Eddie Gran deserve a lot of credit for this program's success over the last five years, and when there's losing going on those two guys are the ones who get the majority of the blame. I feel like a lot of it isn't warranted, but there have been some just criticisms to start the season.
Against Auburn, it did feel like Kentucky went too dink and dunk instead of running the ball efficiently. To Eddie Gran's credit, it was Terry Wilson's first game back and it was against one of the SEC's best defenses, but abandoning the run and throwing way too many bubble screens was a mistake in Week 1. In Week 2, playcalling improved on offense. Kentucky rushed for a whopping 408 yards, which is typically a recipe for success on a Mark Stoops team, but Stoops usually has a defense to back up those rushing totals.
In Kentucky's two losses, that hasn't been the case. Kentucky's secondary has given up an average of 203 passing yards and a little over one touchdown per game with a steady decline over the last four seasons. In the first two games of 2020, the Cats have given up an average over 276 yards a game and three and a half touchdowns to Bo Nix and Matt Corral.
That leads me to my next point under questionable coaching decisions. Why have there not been any adjustments made in these first two games? Kentucky has been brutally torched and nothing has seemed to change, not to mention and Ole Miss' play calling was starting to get predictable. As our own Nick Roush pointed out on twitter, on almost every third down play you could bank on Elijah Moore getting the football, and he was right.
You'll never believe this, Ole Miss threw it to Elijah Moore in the middle of the field on third down.

— Nick Roush (@RoushKSR) October 3, 2020
Of the eight times Ole Miss threw the ball on third down, Corral looked for Elijah Moore five times and the Cats just couldn't stop it. Even on the last play of the game, once Elijah Moore returned in motion, everyone in the stadium knew he was getting the ball in the flat.
Ole Miss' final touchdown was a thing of beauty pic.twitter.com/3fg8PAIu5R

— Ben Garrett (@SpiritBen) October 3, 2020
Still, Kentucky's defense had no answer.
This kind of defense makes me question if that's why Stoops didn't call a timeout on Ole Miss' final 3rd & 17 in regulation. Kentucky had three timeouts in their pocket with two minutes and some change on the clock when Ole Miss got into 3rd & 17. Instead of using one of those timeouts, to at least give Kentucky a chance to get into field goal range in regulation, Ole Miss dwindled down the clock, giving Kentucky 42 seconds to work with backed up inside the 10.
Did Stoops not fave faith in the defense to force a fourth down on 3rd & 17, or was it playing for overtime and hoping the clock would run out on the Rebels from the start of the possession? I don't know, but I sure would've liked to see that offense have a chance against a Rebel defense that allowed 529 yards in regulation.
Failure to Execute the Simple Plays
Despite the success Kentucky has seen under Mark Stoops, the failure to execute simple plays has been a glaring problem. From the Dorian drops, to leaving the Florida receiver open twice, a plethora of missed kicks in the absence of Austin MacGinnis, and flat out failure to convert on short-yardage situations.
If we date ourselves all the way back to 2014, Kentucky's backfield has been consistently amongst the most dangerous in the SEC. From Boom Williams, Benny Snell, the three-headed monster now, and even Lynn Bowden, Mark Stoops has been blessed with rushing talent. Not to mention they're rushing behind an offensive line that has been consistently amongst the best in the SEC.
However, despite all that talent, in the last two seasons especially, it feels like Kentucky can't get the short yards when it matters most. Last season, Kentucky couldn't get the 4th & 1 against Florida with AJ Rose in the Wildcat, and they couldn't punch the ball in against Tennesee on four tries.
If Bowden pitched it, would Chris Rodriguez have scored? pic.twitter.com/fWHCtyRbkk

— Nick Roush (@RoushKSR) November 10, 2019
One would think that would be a point of emphasis in 2020, however, it seems like Kentucky is still getting stopped inside of three yards.
There have been nine instances this season in which Kentucky has failed to score or convert a first down inside of three yards. If Kentucky wants to turn this season around those numbers must change, especially for a run-heavy offense running behind one of the best O-lines in the country.
Finally, kicking must improve. In the 15 games that Matt Ruffalo and Chance Poore have kicked for the Wildcats, they have combined to miss four field goals inside of 50 yards and five extra points. Totally unacceptable. I know kicking is no easy gig, but missing those short-yardage kicks will derail a season, especially for a team that's struggling in short-yardage situations. There is no question kicking has been crippling for this team; dating back to last year kicking has cost three games against Florida, Mississippi State, and now Ole Miss.
Mark Stoops has been here before. We've seen him start seasons at 0-2 and 2-3, and still lead Kentucky to a successful season. There's no doubt the SEC schedule complicates the rest of the season, but the talent is there and this coaching staff knows how to adapt.
I'm still all-in on this team, but this is a program that has its sights set on an SEC Championship appearance. If they want to fulfill those expectations, they must get over these hurdles or they may continue to fall short.