Kentucky Fans Brought Their A-Game to Texas A&M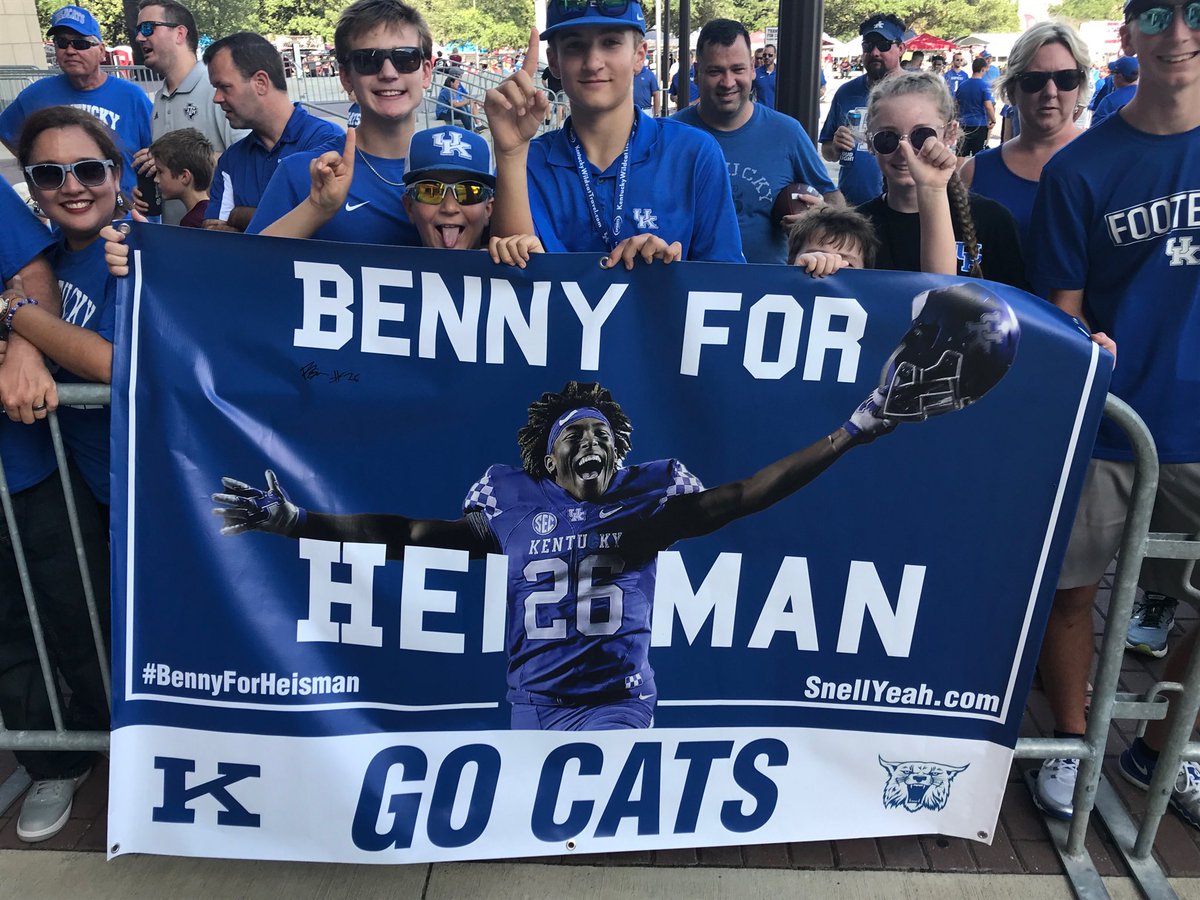 You people are crazy.
I've been to dozens of UK football road games and never seen anything like this. Everywhere you look in College Station, there's blue. The Big Blue Nation has brought an unprecedented road crowd to College Station and it created one incredible Cat Walk.
The police tried to contain Kentucky fans to one side of the road, but they were out-numbered. The masses led "Go Big Blue," "Blue and White" and the traditional "C-A-T-S CATS CATS CATS!" chants until the team arrived. Once Kash Daniel got off the bus, mayhem ensued.
No words. #BBN, you are simply the best. #GetUp pic.twitter.com/FndlT53nd4

— Kentucky Football (@UKFootball) October 6, 2018
These Cats won't Stop Believing pic.twitter.com/YZKmF0Sxaj

— Nick Roush (@RoushKSR) October 6, 2018
Micah Riddle and his friend found Bunchy Stallings' dad in the crowd:
The Kentucky fans have been the right kind of crazy. The mutual respect between fan bases has been a joy. The only thing missing from a perfect road trip is a win.
[mobile_ad]