Kent Bulle's Monday Morning Wakeup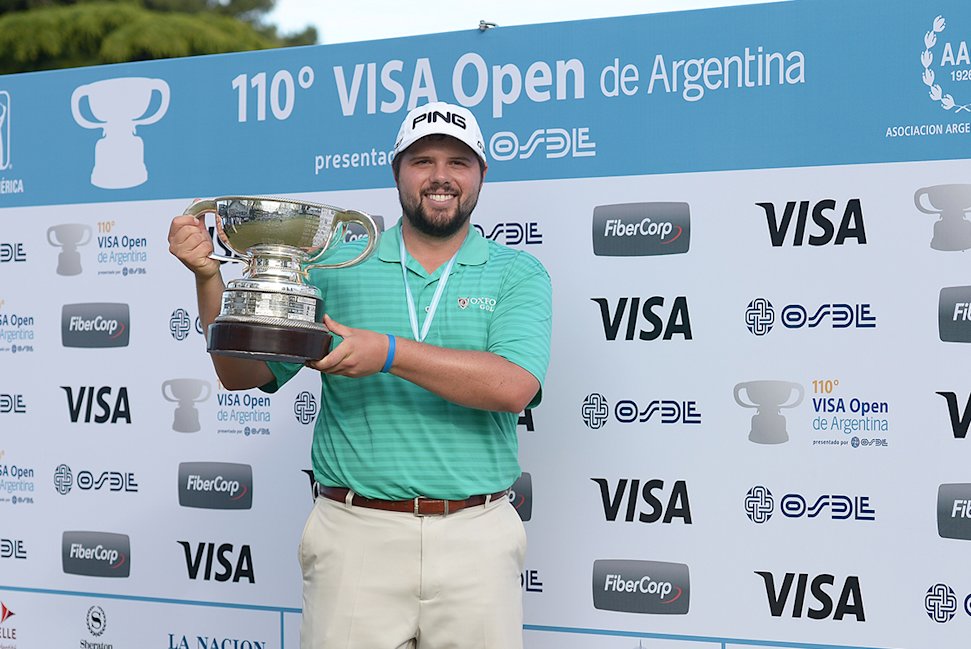 Yesterday was a big day for one of our own. Kent Bulle, professional golfer and member of the KSR familia, won the Argentina Open, his first PGA Tour victory. Behind the sage advice of his caddy and former KSR writer Aaron Flener, Bulle birdied the final hole to beat Uruguayan amateur Juan Alvarez and move to second in the PGA Latin America Tour standings with three tournaments left. Rodolfo Cazaubón, El Toro is coming for you.
Here are some pictures from Kent and Aaron's big win: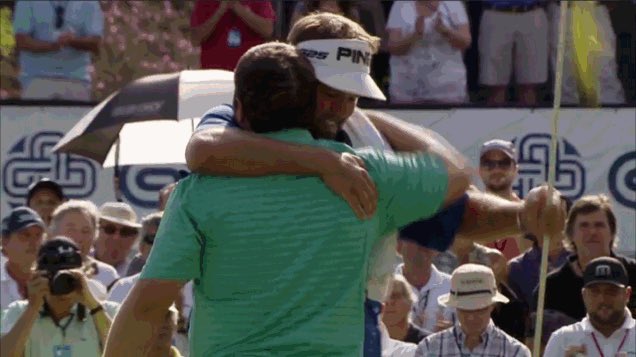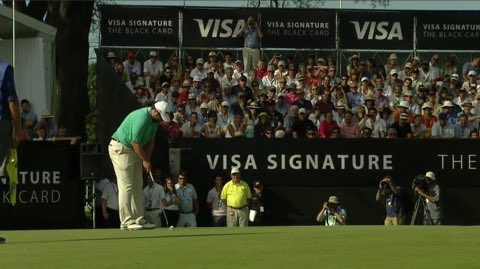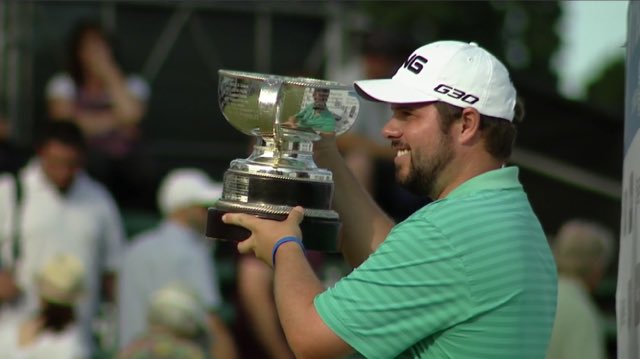 Congrats, Kent. We're all very proud. In fact, I'm pretty sure Drew Franklin is still celebrating.
Busy week, so let's get to it.
Mark Stoops call in to KSR
After three straight embarrassing losses, the football Cats are in shambles. On Saturday, Mark Stoops told reporters and Tom Leach that he and his staff will reevaluate the quarterback position, opening the job to both Patrick Towles and Drew Barker in practice this week. The offense has been abysmal the past few weeks and it's clear it's time for a change. In addition to his weekly press conference, Stoops will call in to the show this morning to address the current state of the football program heading into a crucial game against Vanderbilt. Stoops is always at his best when he's on the show, so I suggest you tune in.
Vandy awaits
With the Cats still two wins from bowl eligibility, Saturday's showdown with the Commodores looms. Once thought to be an easy win and an excuse to come to Nashville for the weekend, the Vanderbilt game is now the linchpin to the season. While Kentucky has slipped, Vanderbilt has found their footing behind a solid defense, beating Missouri and almost knocking off #10 Florida in Gainesville on Saturday. Vandy is currently a 4-point favorite, something that seemed laughable early this season, but that's the cold, harsh reality UK football is faced with right now.
The early signing period begins this week
Moving on to more positive things, the basketball signing period begins on Wednesday, and we continue to hear Kentucky's chances with De'Aaron Fox are very good. Fox's decision is expected to come this week, and UK's current commits — Tai Wynyard, Sacha Killeya-Jones, and Wenyen Gabriel — all plan to sign their paperwork shortly after the signing period begins. Wynyard told Evan Daniels he plans to leave New Zealand for Lexington on December 15 to join the Cats for the spring semester. No word yet on whether or not he'll redshirt.
UK Hoops got their first exhibition win last night
In Janee Thompson's first game back from injury, UK Hoops rolled to a 95-63 victory over Union University last night at Memorial Coliseum. It's been a rough month for Matthew Mitchell's program, so it's nice to see them start the season on a good note. Click here to check out Hayley Simpson's recap.
TV Recommendation of the Week: The Man on the High Castle
Need a new show to watch? My husband and I started Amazon's "The Man on the High Castle" last night, and one episode through, I'm intrigued. It's based on a novel of the same name that presents an alternate history of the world in which Germany and Japan won World War II. I've been on an odd WWII kick lately, reading both "The Nightingale" and "All The Light We Cannot See," so I'm hooked. If you've got Amazon Prime, it's free, so give it a look. If you don't have Amazon Prime, well, why the heck not? It's amazing.
No basketball until Friday
After two exhibition games last week, we got spoiled. If you're like me, you may need these highlights to make it through:
Stoops on KSR in one hour
Tune in or miss out.