Kayaune Ross waived by the Indianapolis Colts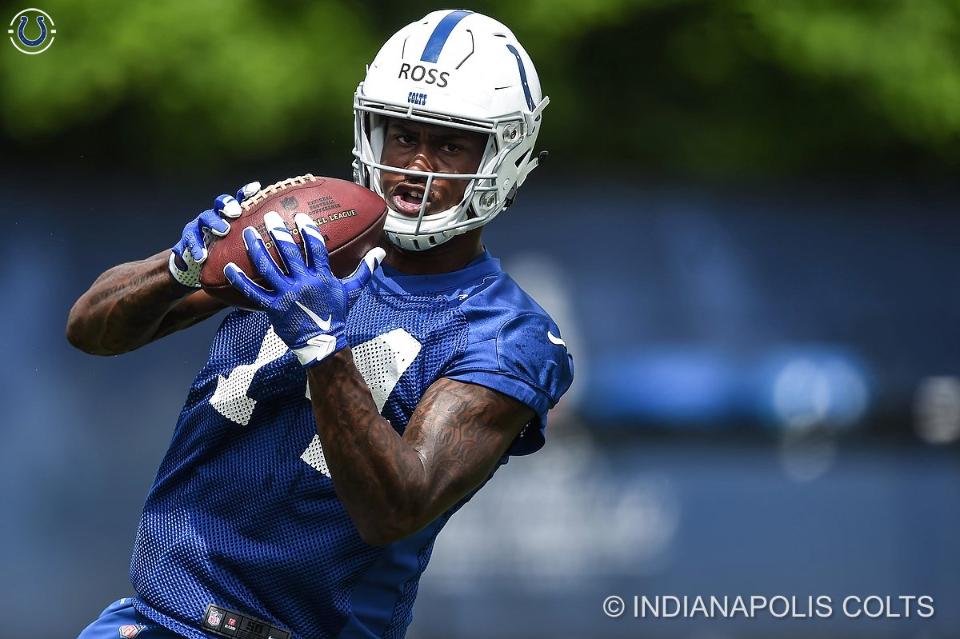 Former Kentucky wide receiver Kayaune Ross has been waived by the Indianapolis Colts.
We have claimed WR Zach Pascal off waivers (from Tennessee) and waived WR Kayaune Ross: https://t.co/tviaOl0odO pic.twitter.com/A1cauzrrf7

— Indianapolis Colts (@Colts) June 15, 2018
Ross earned a roster spot with an impressive performance at the Colts' rookie mini-camp, signing with the franchise back on May 18.
After nearly one month on the team, the former Wildcat was cut from the 90-man roster.
The 6-foot-6 receiver caught 16 passes for 219 yards last year for the Cats, building off of an injury-plagued first year at Kentucky. Listed as a junior on the depth chart last July, the coaching staff expected him back for the 2018 season, but his eligibility clock apparently expired this season after enrolling at two junior colleges before getting to Kentucky.
Ross will have to latch on with another franchise to keep his NFL dreams alive.