Jordan Swindle and Kyle Meadows face off in the KSR Rubik's Cube Challenge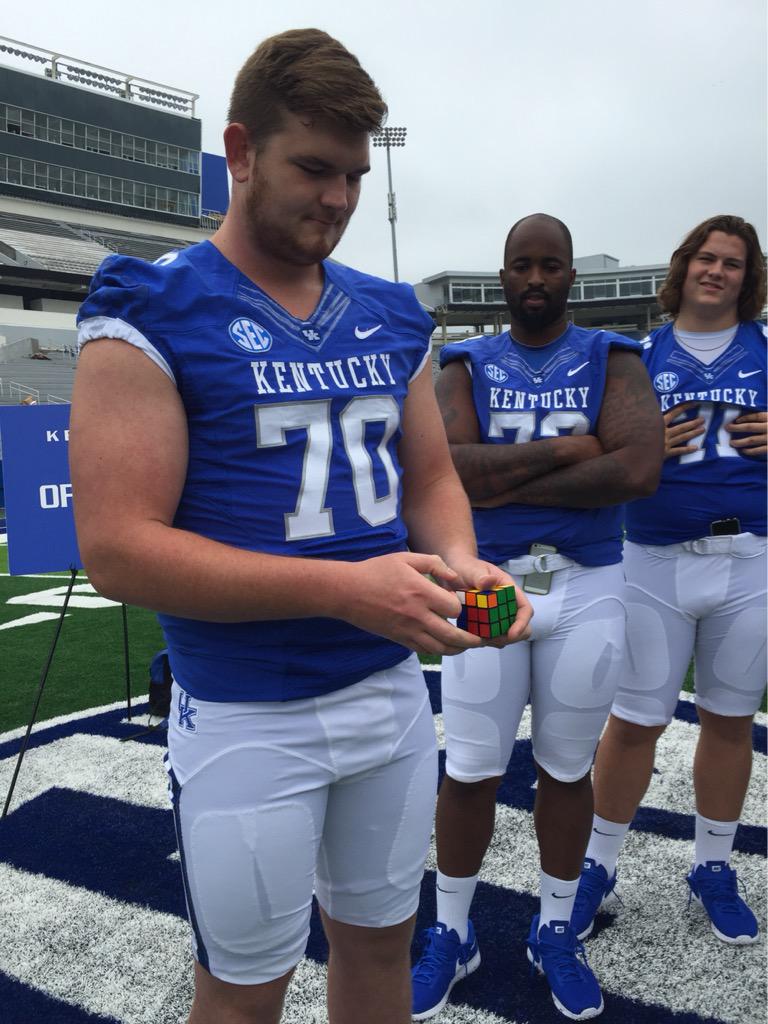 I think it's probably safe to say that if you're 30 years or older, you've had your hands on a Rubik's Cube at some point in your life. The 3D puzzle first debuted in 1974 and has been a staple toy for kids ever since. While my generation came at the tail end of the Rubik's Cube's heyday, I definitely remember the first time I tried to solve one, and how I marveled at how my brother, six years my senior, came out of his room one day with each side a solid 3×3 plane of color. Had I not been so awestruck, I might have noticed that the corners of each square were curled up, meaning he totally peeled the stickers off and cheated.
The Rubik's Cube has gone through a bit of a renaissance in the past decade, with kids picking the Cube back up and learning to solve it, most likely through tutorials on YouTube. Both Jordan Swindle and Kyle Meadows claimed in the UK Media Guide that they could solve the Cube, Swindle in a minute and Meadows in a minute and a half. That's a pretty bold claim, so I borrowed my husband's Rubik's Cube and challenged them both at Media Day.
Who did the best? See for yourself:
As Kyle put it, "See, he know all the algorithms."
While Jordan's time of 1:29 is impressive, it's very, very far from a record. According to the all-knowing and always correct Wikipedia, the current world record for a single time on a regulation sized Rubik's Cube is 5.25 seconds, set by Collin Burns at a competition in April 2015. If that's not impressive enough, Jakub Kipa solved the Cube with his feet in 20.57 seconds at another event this year. In case you're curious what that looks like, yes, there is video:
Jordan, I think you have a new goal.