Jeff Badet says he's finally 100% healthy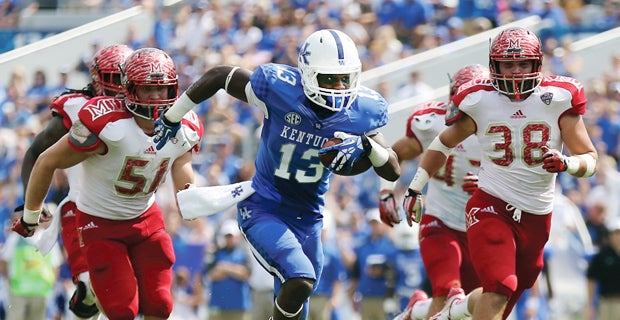 Some very good news to start your Thursday: Sophomore wide receiver Jeff Badet, who missed all of last season due to injuries, claims he's finally 100% healthy:
Can finally say I'm 100% healthy! ready to camp and this season ‼️ #EPIC #bbn

— Badet (@uk_jb4) August 6, 2015
Badet broke his fibula in the spring of 2014 and just as he was getting healthy enough to participate in fall camp, took a tennis ball to the face during a catching drill and had to sit out the rest of the season. Having him at 100% is a huge boost to UK's receiving corps.
Now, just stay away from those tennis balls.