Jared Lorenzen to be inducted into Hall of Fame tomorrow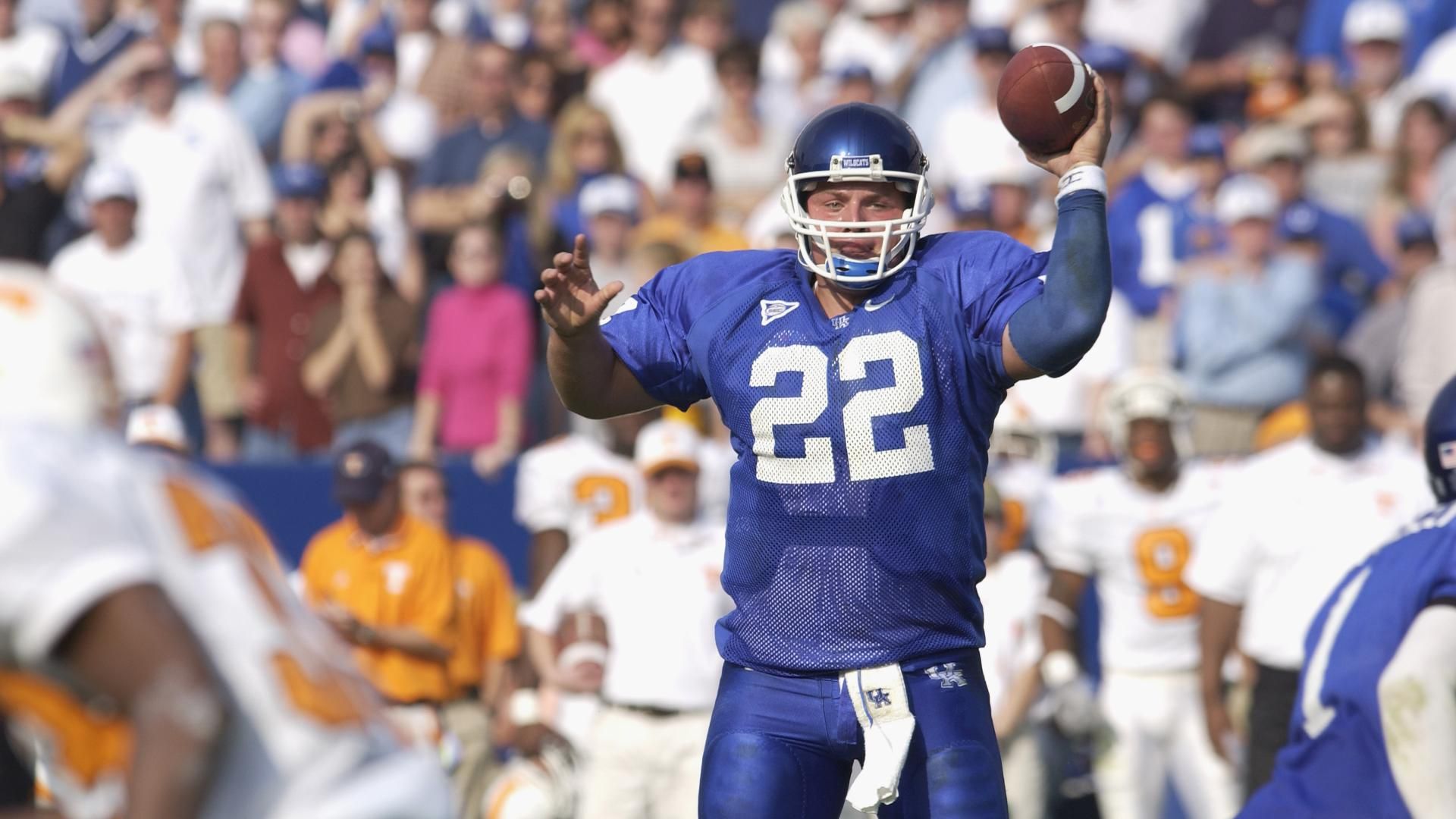 We are very excited for our good friend and colleague Jared Lorenzen as he goes into the UK Athletics Hall of Fame this weekend. Jared is Kentucky's all-time leading passer and an even better guy in the real life human world. I can't think of anyone as universally loved as him around the football program. Standup guy and a MOGUL in the t-shirt business.
Here are some of his many accomplishments on the field, via UK Athletics:
Set six NCAA records, four SEC records and 11 school records for passing and total offense … Four-year starter at quarterback … Career totals feature 862 completions in 1,514 attempts for 10,354 yards and 78 touchdowns … Added 12 rushing touchdowns during his career … Two-year semifinalist for the Davey O'Brien National Quarterback Award … Named second-team All-SEC by both the Associated Press and the Coaches … SEC Co-Freshman of the Year in 2000 … Team captain as a junior and senior … National Player of the Week against Vanderbilt in 2001 … Played three years in the NFL with the New York Giants and was a member of the Giants' 2008 Super Bowl champion team.
Tonight he'll eat dinner with the other six inductees in the new UK recruiting room before the big day tomorrow. He's supposed to be at a Hall of Fame tailgate before tomorrow's game, but he's skipping it to do the KSR pregame show. And that's one of the many, many reasons why we love him.
So congrats to Jared on the honor. We'll see ya at Commonwealth tomorrow around 3 pm for the show.