It's going to be very expensive next time we rush the field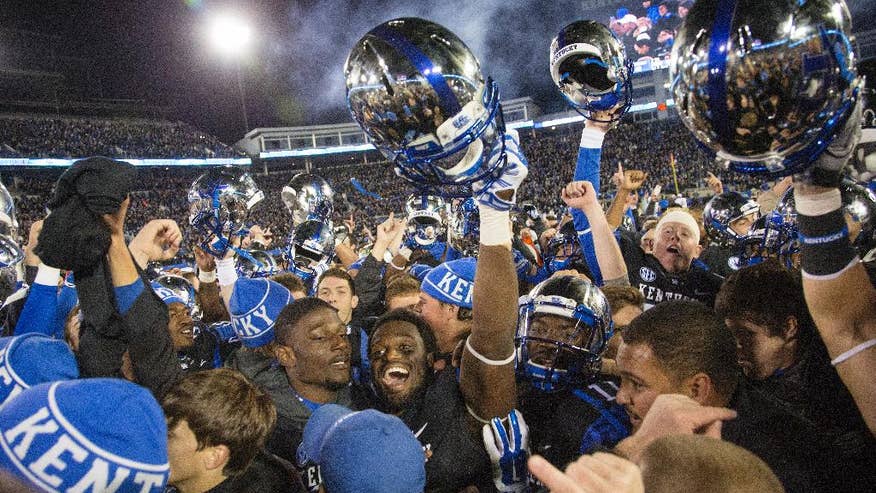 On this morning's KSR radio, which Will T. Scott is killing right now, Ryan Lemond informed us that it will cost the University of Kentucky $250,000 when we rush the field after the Cats beat Florida this season. Last week we learned the SEC increased its fines to $50,000, $100,000 and $250,000, and today Ryan tells us Kentucky will start at $250,000 after previous parties on the field.
It's a good thing UK is getting that fat check from the SEC's revenue distribution. It could potentially be an expensive season with that Florida game and the Thursday night contest with Auburn.
I got 5 on it.